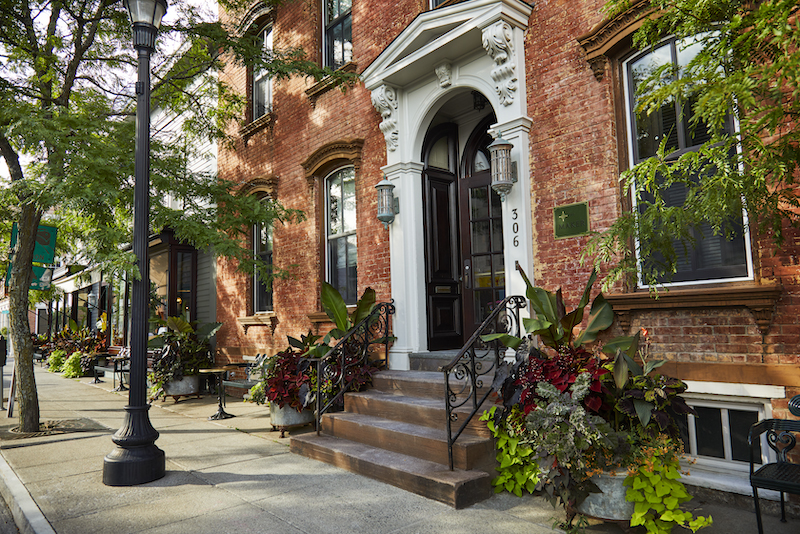 "The Maker", a hotel in historic Hudson, upstate New York, opened in March, 2020. Despite the pandemic, it has seen guests in the months after its opening. Many more are likely to come as soon as the world reopens.
Hudson is a town full of history – with many boutiques and artisan shops. Many of them offer local art and antiques, handmade pieces, or furniture. Housed in three historical buildings, the 11-room hotel "The Maker" is a property with a bohemian sensibility fusing design from nineteenth-century Industrial, La Belle Époque,
Art Deco and Mid-Century periods. Its rooms are dedicated to makers: artisans, artists, craftsmen, builders.
Room "The Writer"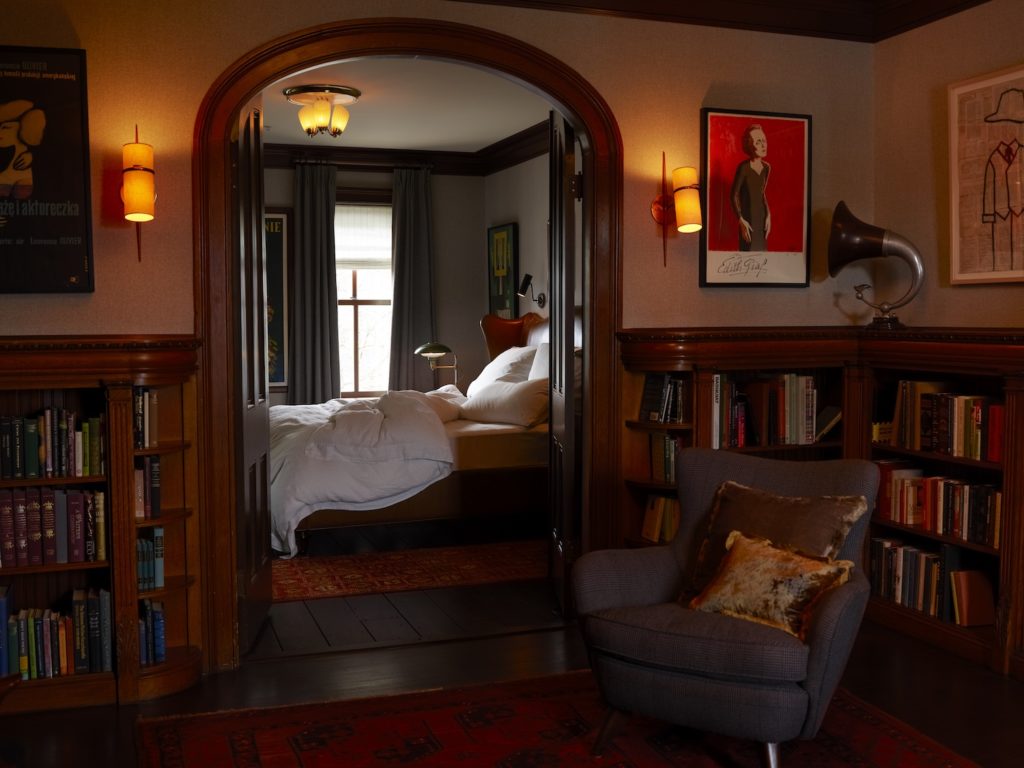 Around 70 percent of the The Maker's interior is vintage, carefully selected by its owners, the co-founders of global skincare company Fresh, located in Boston, Lev Glazman and Alina Roytberg, and hospitality expert Damien Janowicz.
Room "The Artist"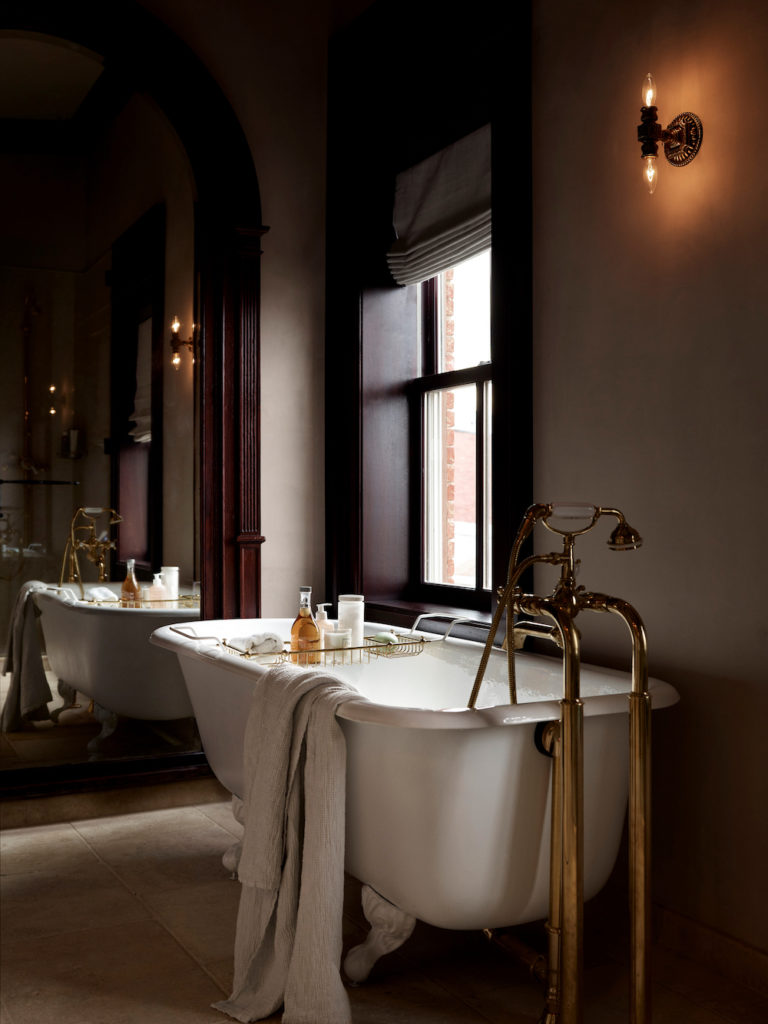 The three owners share a love for the place and for Upstate New York. In 2016, Damien Janowicz opened Bartlett House, a café and bakery in nearby Ghent (New York).
Room "The King Loft"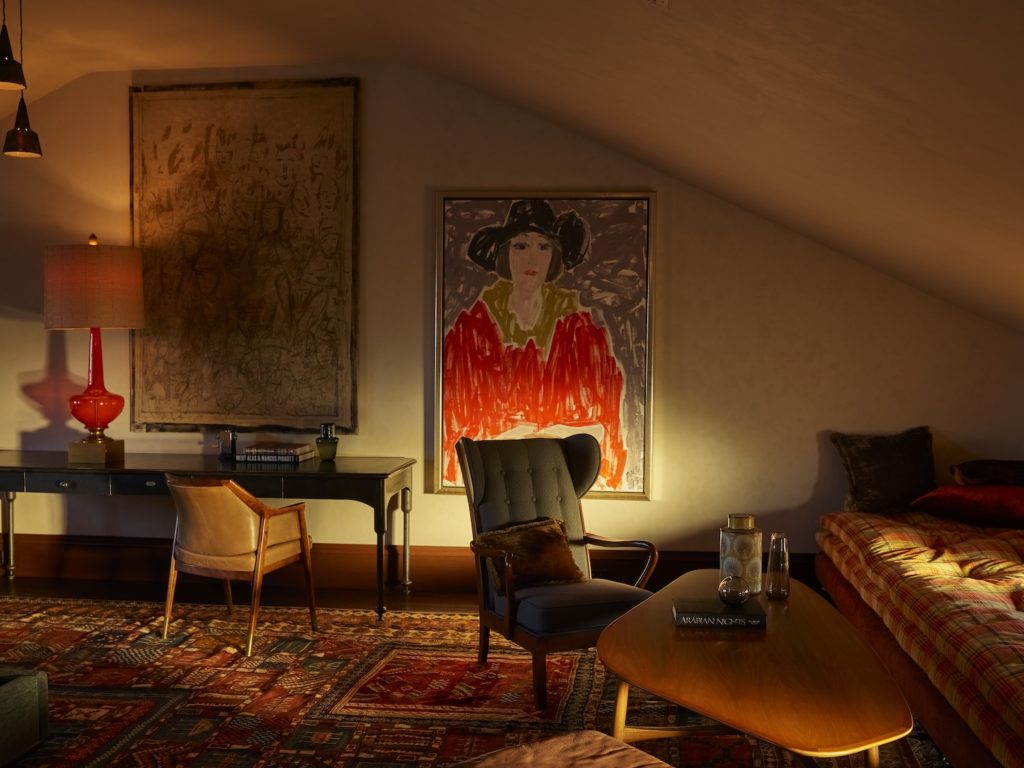 "During my travels, I always felt there was an opportunity to expand the hospitality experience. One that inspires and allows you to dream. We knew we could execute The Maker concept in Hudson because the area was so rich with artisans, history and design, and it was the perfect location. Moving away from standardized design, The Maker fuses
different periods, and builds a home where this eclectic design can exist harmoniously."

Lev Glazman
Room "The Architect"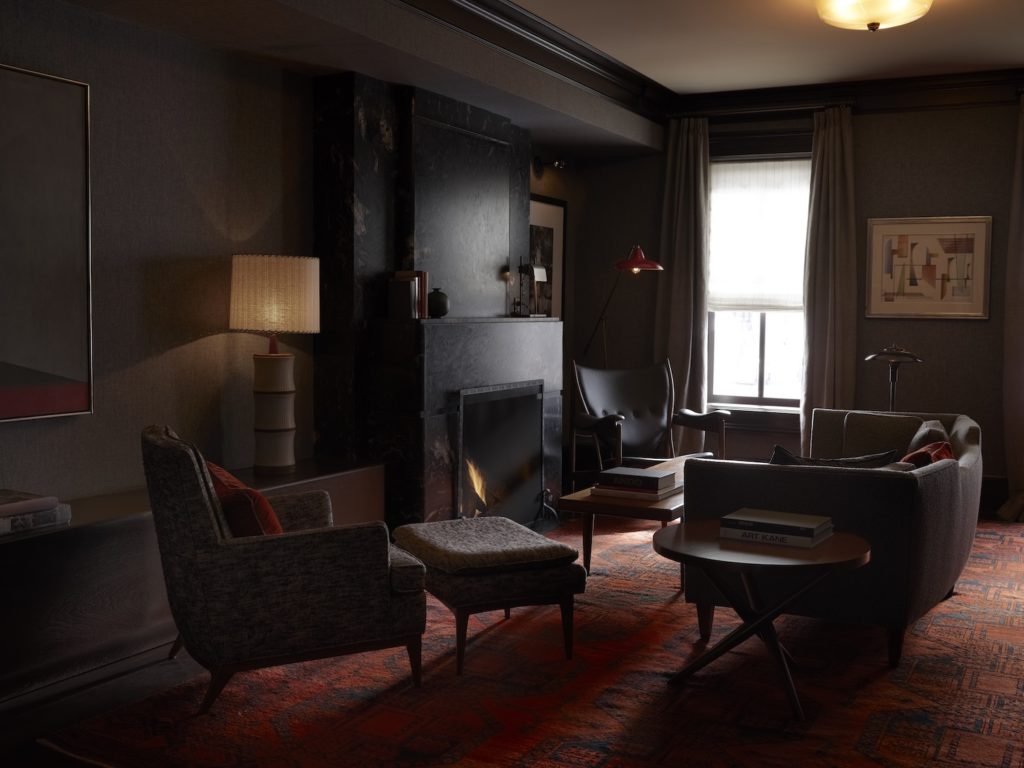 The Café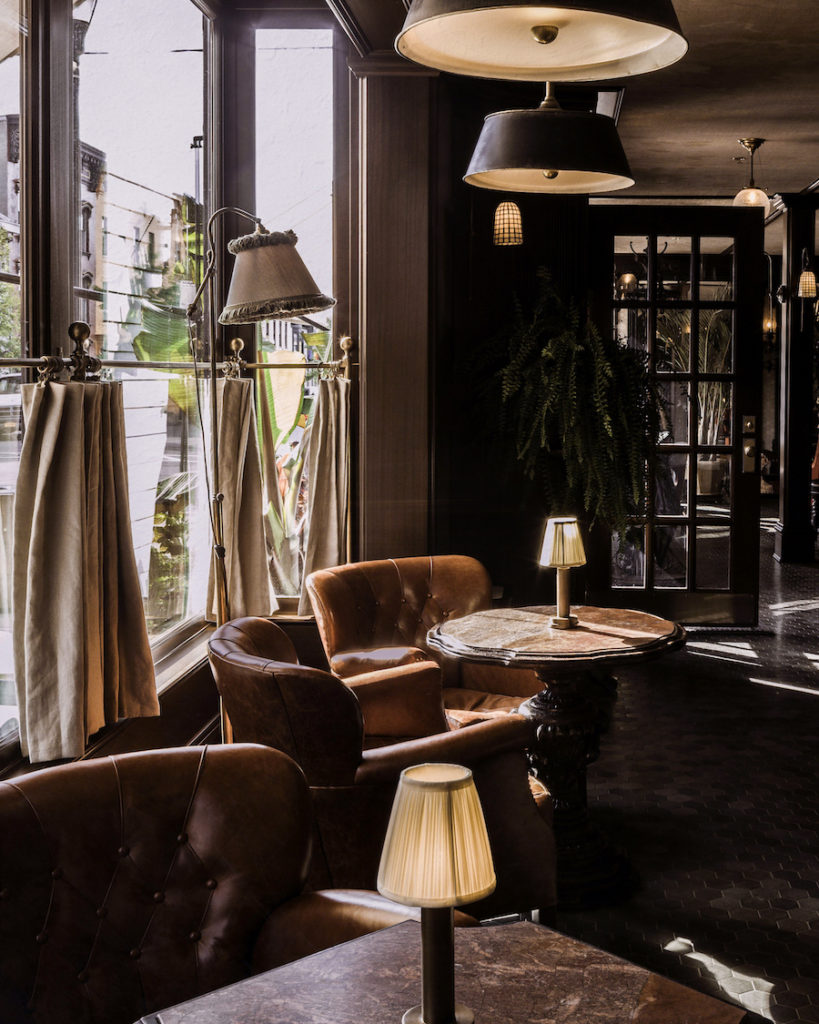 The living room of the "Suite"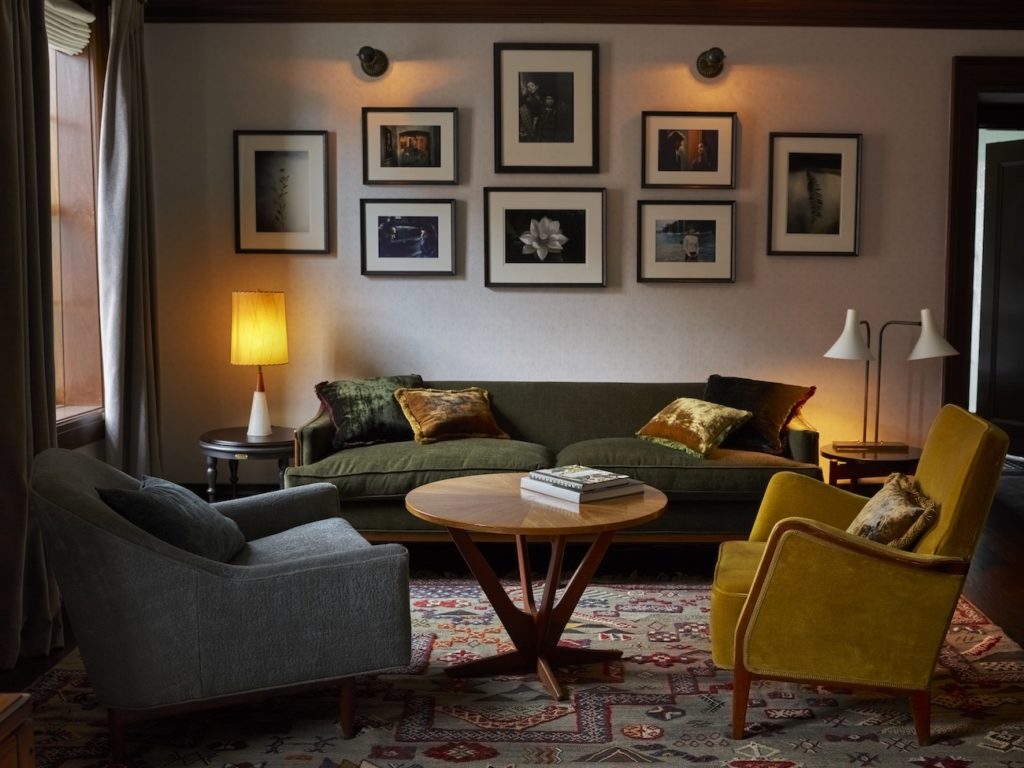 The 14,000 square-foot property comprises three buildings: an 1800's Carriage House, a Georgian mansion and a Greek Revival building. The team preserved original architectural elements throughout the property such as ornate fireplaces in several guest rooms, wood flooring, decorative stain glass, foyer mosaic tiles, or hand-painted ceilings. The rooms are covered in artwork from private collections, including art from Francisco Zuniga, Agnes Martin and Gaston Lachaise.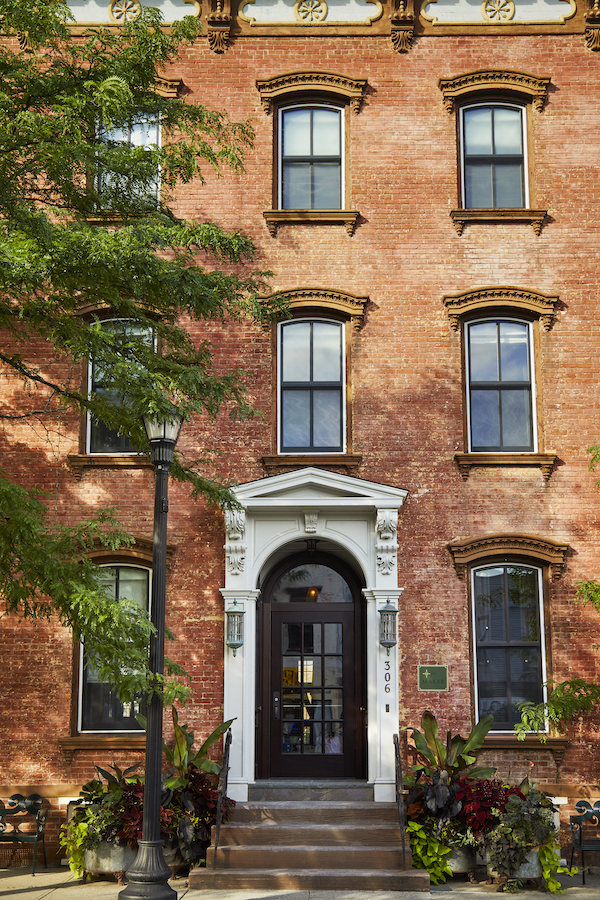 And as long as we aren't able to visit Hudson, let's travel virtually.
The Maker Hotel, 302 Warren Street, Hudson, New York
Instagram: @themakerhotel