Freelance illustrator Tammy Chew, 30, from Singapore loves travelling. As the world is reopening, it's the best time to take a look at Tammy's maps – to prepare for our own trips.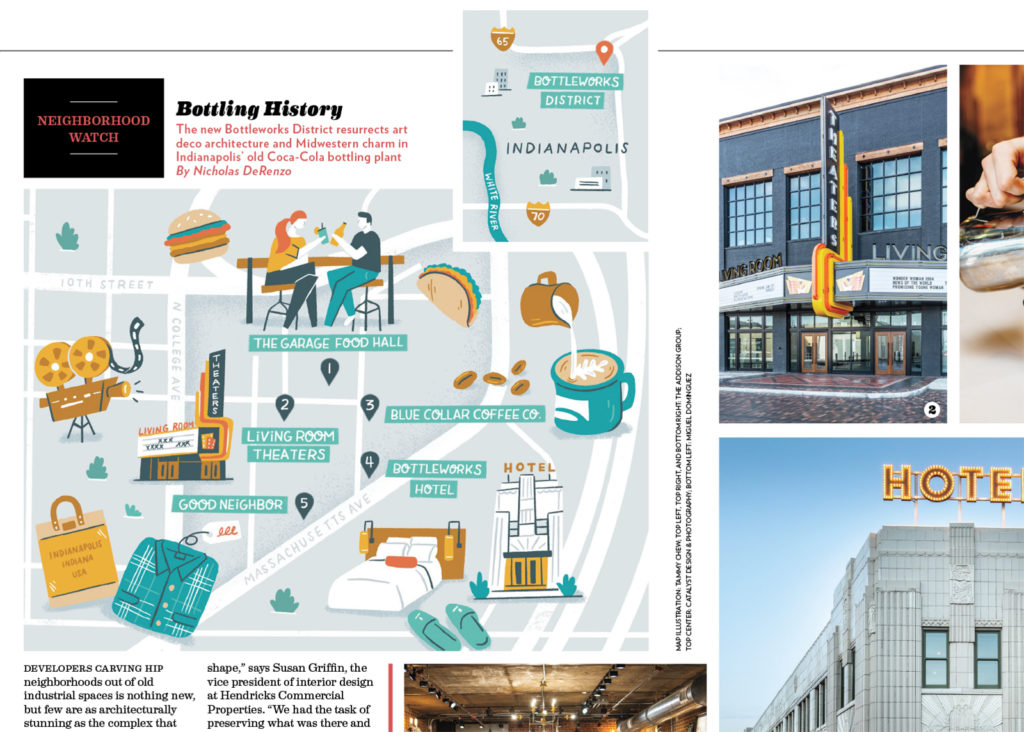 For the April 2021 issue of American Airlines inflight magazine "American Way", Tammy designed a map of the Bottleworks District in Indianapolis, the capital of Indiana, USA. The map draws us as readers directly into the historic area, accompanied by an article featuring local eateries and businesses.
One of Tammy's favorite trips led her to Iceland – for a roadtrip. It must be a soothingly cool memory right now!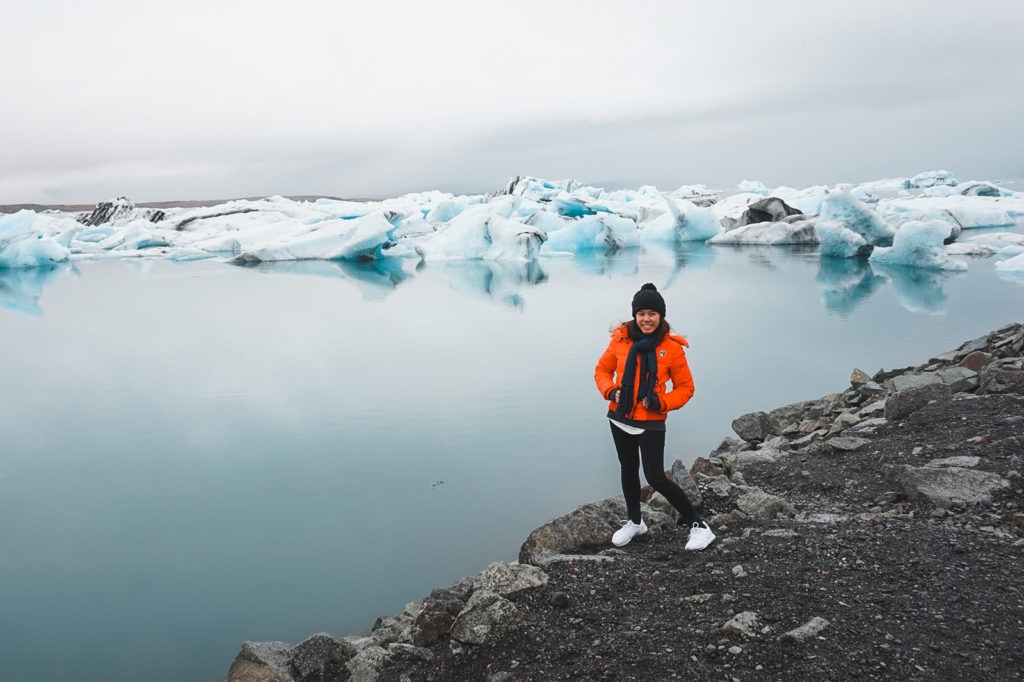 And of course, she captured it in a map. "As an avid Google mapper, I love scouring online maps in anticipation for my trips to have a better sense of orientation when I arrive", Tammy says. "For an illustrated map, instead
of just navigating the geography, I try to highlight the atmosphere or emotional experience of a place through a combination of hand drawn icons, lettering and selective colors."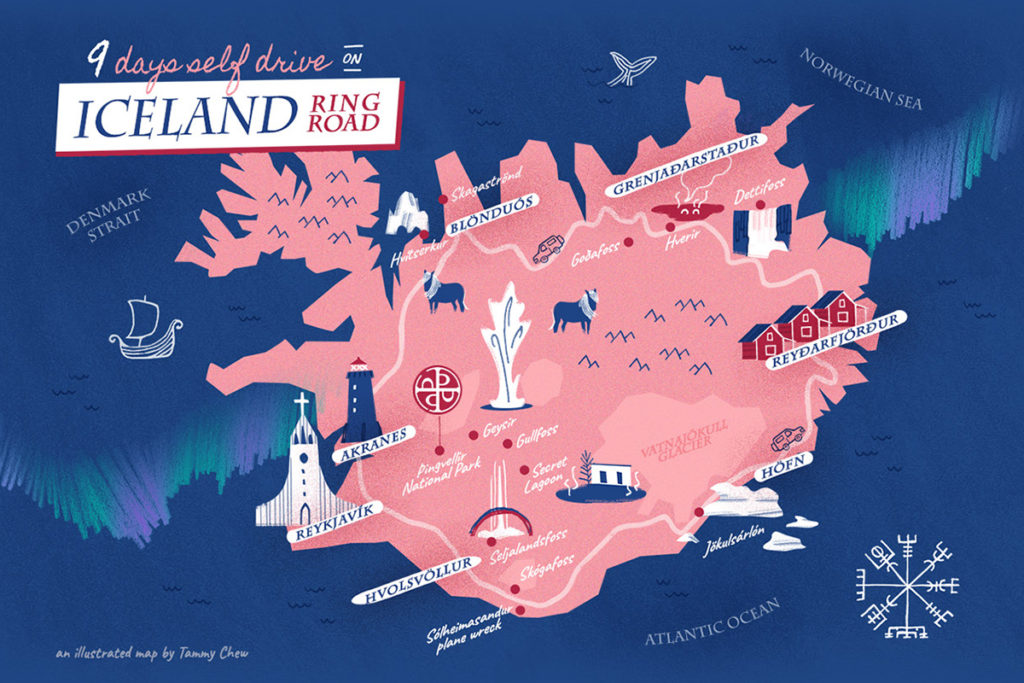 In pre-pandemic times, Tammy used to travel to cities with rich history and enjoyed "the big outdoors". "I'm very drawn to that", she says. "So I love to illustrate nature walking trails and include beautiful buildings — cathedrals, medieval castles and traditional Asian architecture — in my maps. Turning an intricate complex architecture into a miniature icon is always a fun challenge."
"Most of us miss the travel life – and it definitely hits you more when you live on a tiny island"
During the pandemic, Tammy used to work from her home in Singapore. "Illustration has been a way to
bring travel to myself in a time when it's not possible to do so", she reflects.
"I've taken on a few monthly travel portrait commissions. Most of us miss the travel life, and it definitely hits a lot more when you live on a tiny island state that only measures about 50 by 30 kilometres." It makes her happy when her customers get to reminisce on fond memories from abroad, "or reconnect with those they can't be with physically now", Tammy says.
"As a freelancer, I enjoy the privilege of being able to work from just about anywhere. I frequent cafes for the coffee and people-watching, and if I were travelling I'd try to book an airbnb with a nice view. However with the current pandemic situation, I'm spending more time at home working from my desk in my bedroom corner." In her pre-pandemic time, she travelled to Seoul and enjoyed this view: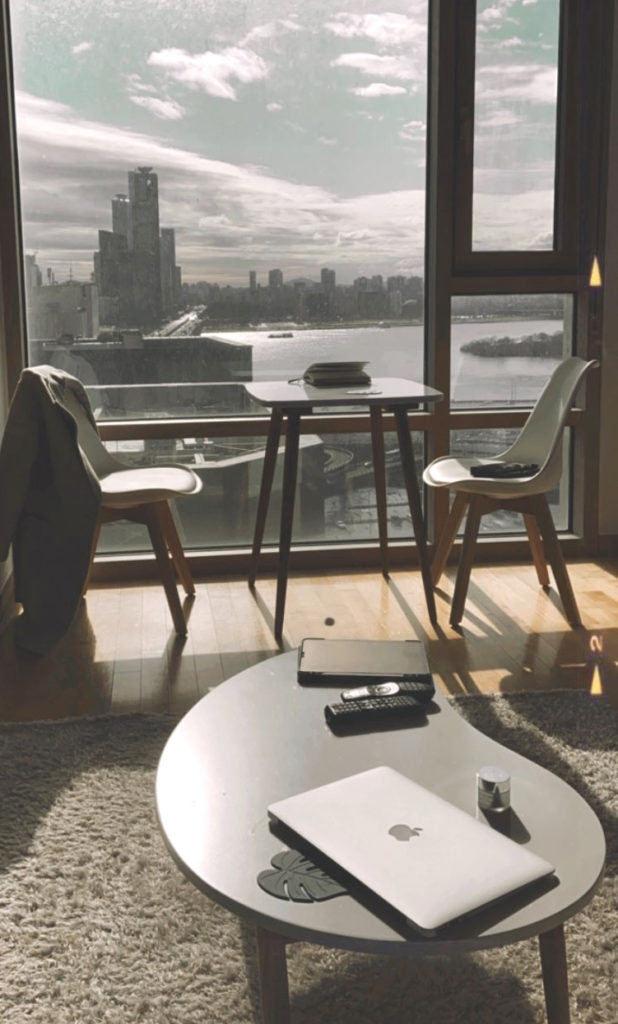 "I do feel the mental toll from this pandemic"
If she's not working, she enjoys reading. "I pick up a few novels once in awhile for leisure reading, my favourite genre is historical fiction because it's a perfect blend of imagination and reality. I think it's just also another
way my mind tends to explore and connect to other parts of the world."
Lately, she has also been reading up more about mental health and wellbeing. "To be real, I do feel the mental toll from this pandemic to some extent, but I find that just being more aware of these feelings has been a good way of coping."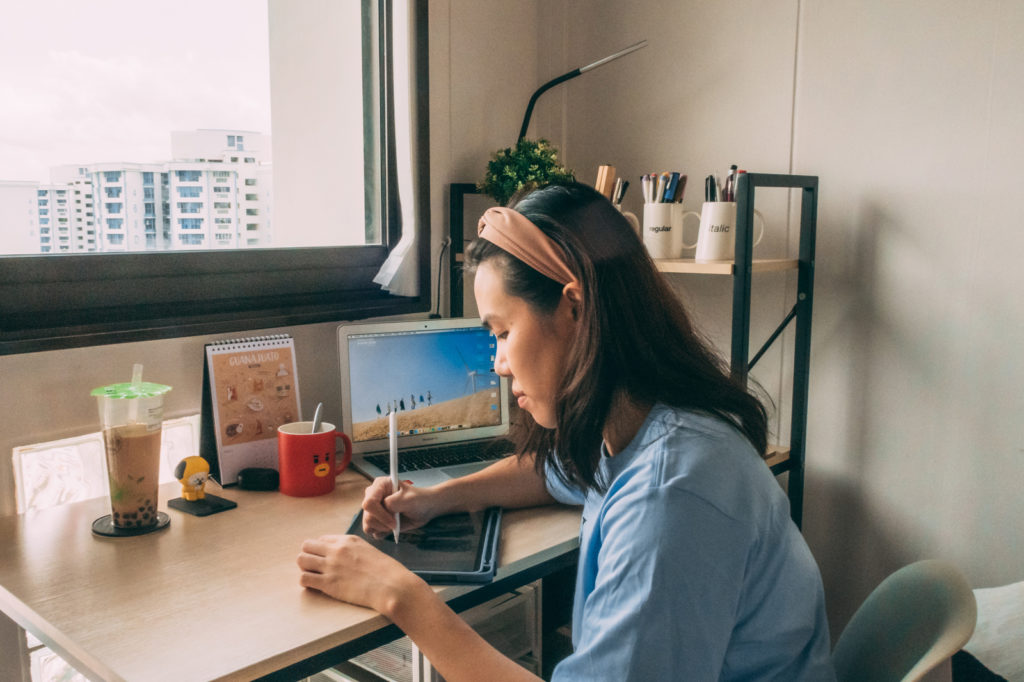 "Taking a step further to stretch my imagination, I'm experimenting on a series of imaginary maps that explore different concepts, kind of like a fun infographic." Tammy submitted the following Love Island map for a fun Instagram challenge.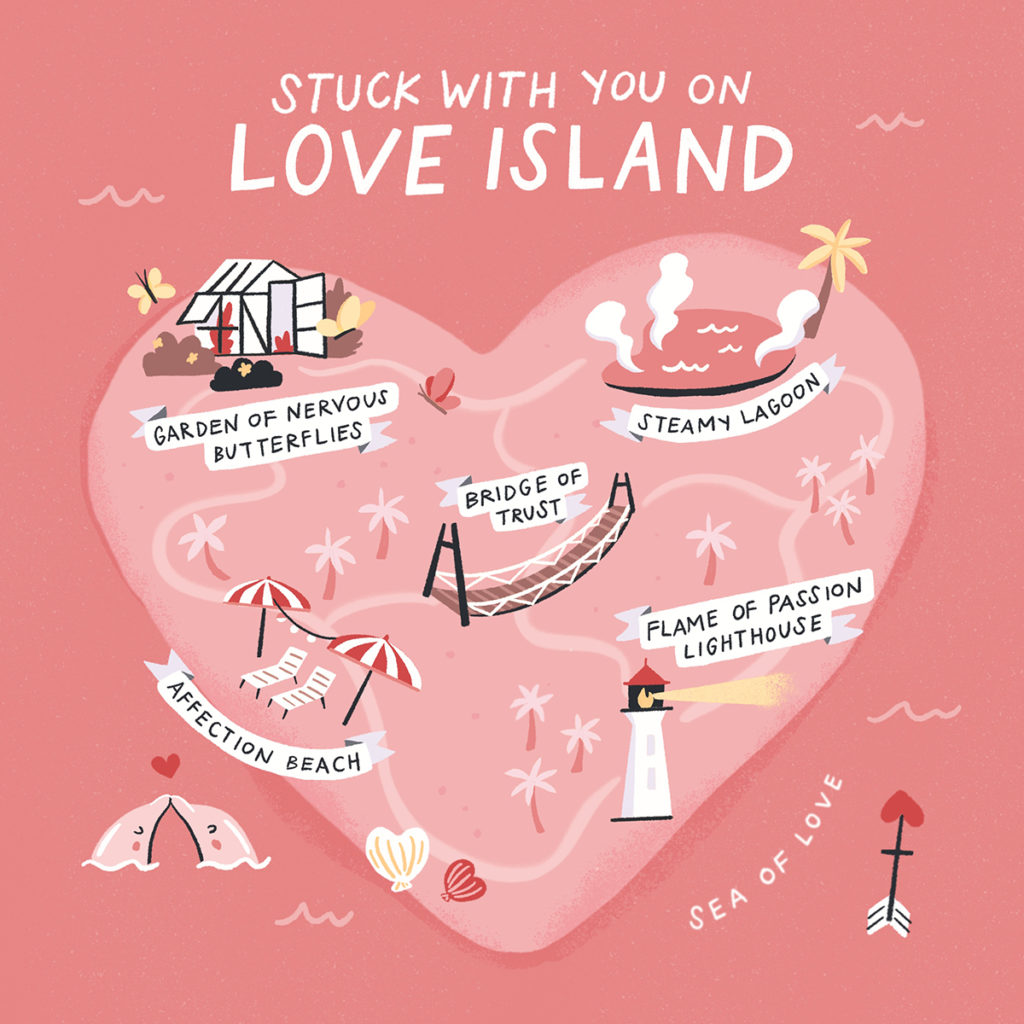 Find more on Tammy and her work here.