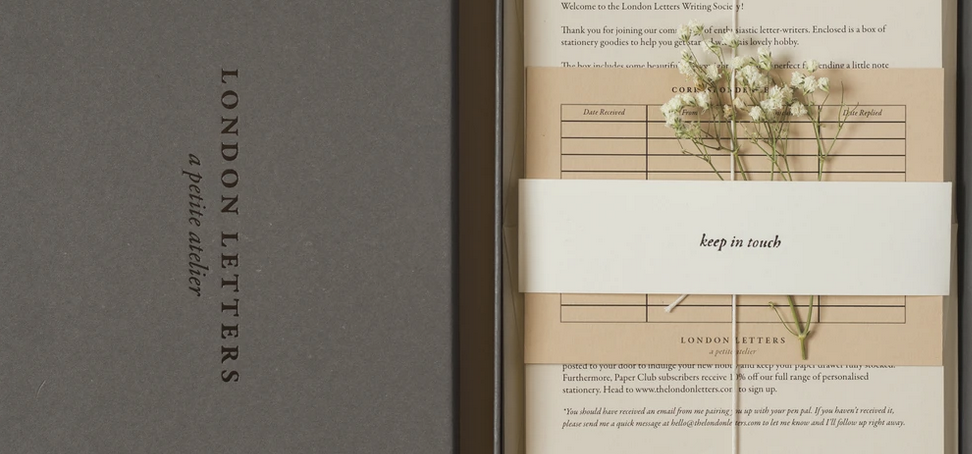 Letterwriting has been a passion of mine ever since. In my youth, I had many pen pals across the globe. (Tania, love forever!) In 2020, I came across Jennifer Bishop's London Letters shop and The London Letters Writing Society. Jennifer is selling personalised stationery and acting as a pen pal agent. Get to know her here – it is worth it!
Jennifer, what does writing and handwriting mean to you?
For me, writing is something I've grown up with knowing was meaningful and important. We studied handwriting at school and as a child I placed first in a handwriting competition where the prize given was a beginners calligraphy set. My parents instilled the importance of writing thank you notes in me from a very young age, and as such this hobby has developed from there. I'm always fascinated by handwriting; how unique it is to each person. I love exploring what pens and paper people have selected for their writing, and it's something I'll never tire of.
Which are the origins or your letters club, and how did you experience the interest of your customers over the time?
The Letters Club came about from a worry that we were losing touch with the written word, digitising everything and becoming normalised to having instant messages. Pen pals were something we had at school but I do not believe happens anymore, but it's such a lovely idea that we wanted to reignite it, revive the art of correspondence and encourage people to put pen to paper once again.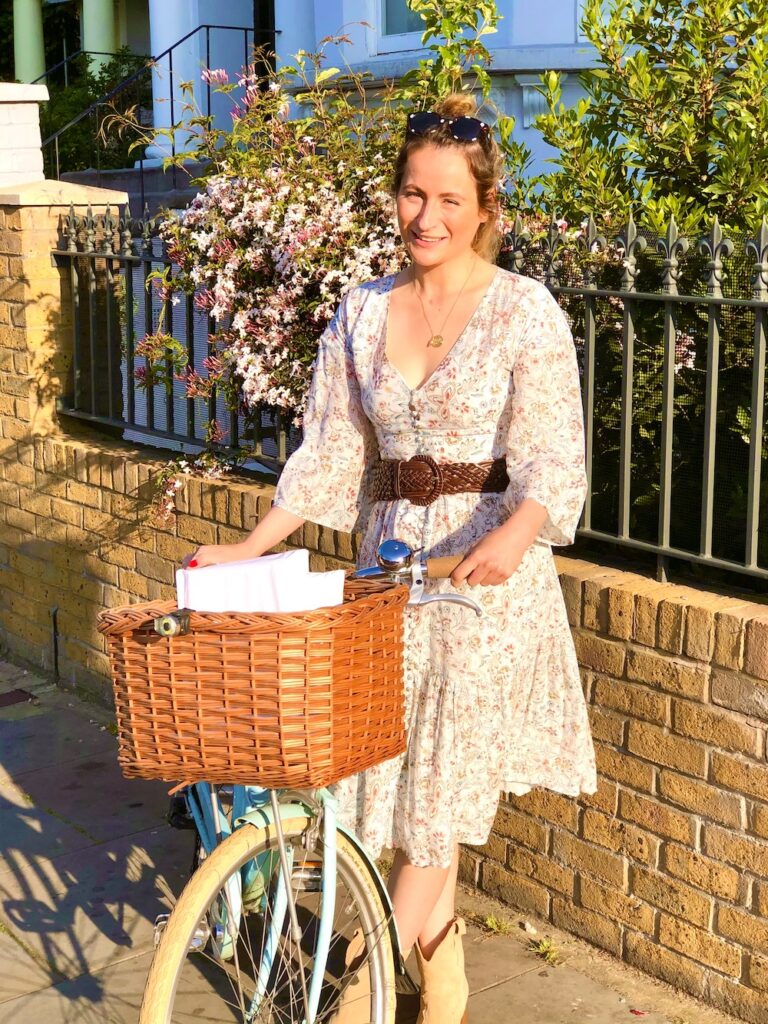 You sell personalised stationery, calligraphy & events stationery. How many of your customers are joining the London Letters Club? How old are they, where do they come from?
We have nearly 400 members now and are growing every day. We have a vast range of different ages, but I believe the majority of members are based in the U.K. – although we're seeing more and more members sign up from overseas which is lovely. A lot of our members like speaking to internationally based writers, as it opens up a whole new chain of conversation.
Any interesting anecdotes concerning the pals you could tell?
The Letters Club has been going for nearly four years now, and there's been so many lovely friendships generated from it. We have people who signed up from day one and are still in touch by mail, as well as people who have flown thousands of miles to visit their new friend. We have a lot of interesting characters!
Any writing practices you would like to share with us?
Always try to tailor each letter to your recipient – what are their interests, sense of humour or style of formality? It shows you've really thought about their experience of reading your note and usually means they'll put even more consideration into their reply. Oh! And washi tape – it's my favourite piece to add to an envelope. Less formal than a wax seal, but just adds a touch of personality to your correspondence (and keeps the seal down too).
Do you still have pen pals? What do you need to write a wonderful letter?
I have several!
Sadly I lost touch with my school penpal (Dimitri from France, I do miss you!) but I'll write usually several times a week to friends, family or someone I've met and believe would appreciate a handwritten note.

Jennifer Bishop
My writing essentials are a nice heavy weight paper with my monogram atop, an easy flow rollerball pen and some washi tape. Sometimes if I'm writing to my nephews who are all very young I'll add in some fun stickers, glitter or sequins as well to give them a more visual experience.
Where do your potential pen pal partners come from, and how did and do you get in contact?
They get in touch via our social media (@thelondonletters) or website by purchasing our welcome pack of writing materials. From there, it's down to us to find them their penpal based on their writing requirements. Often, people will want to write to more than one person which we're always happy to accommodate. The more connected we are, the better.
Thanks so much for the talk and your service, Jennifer!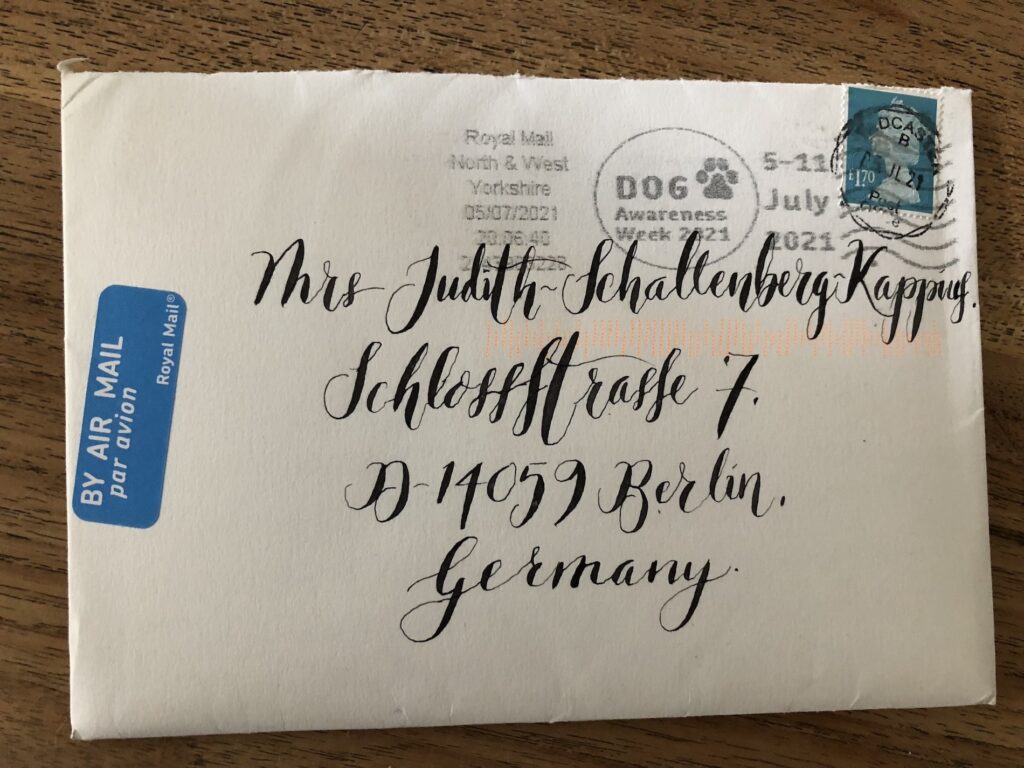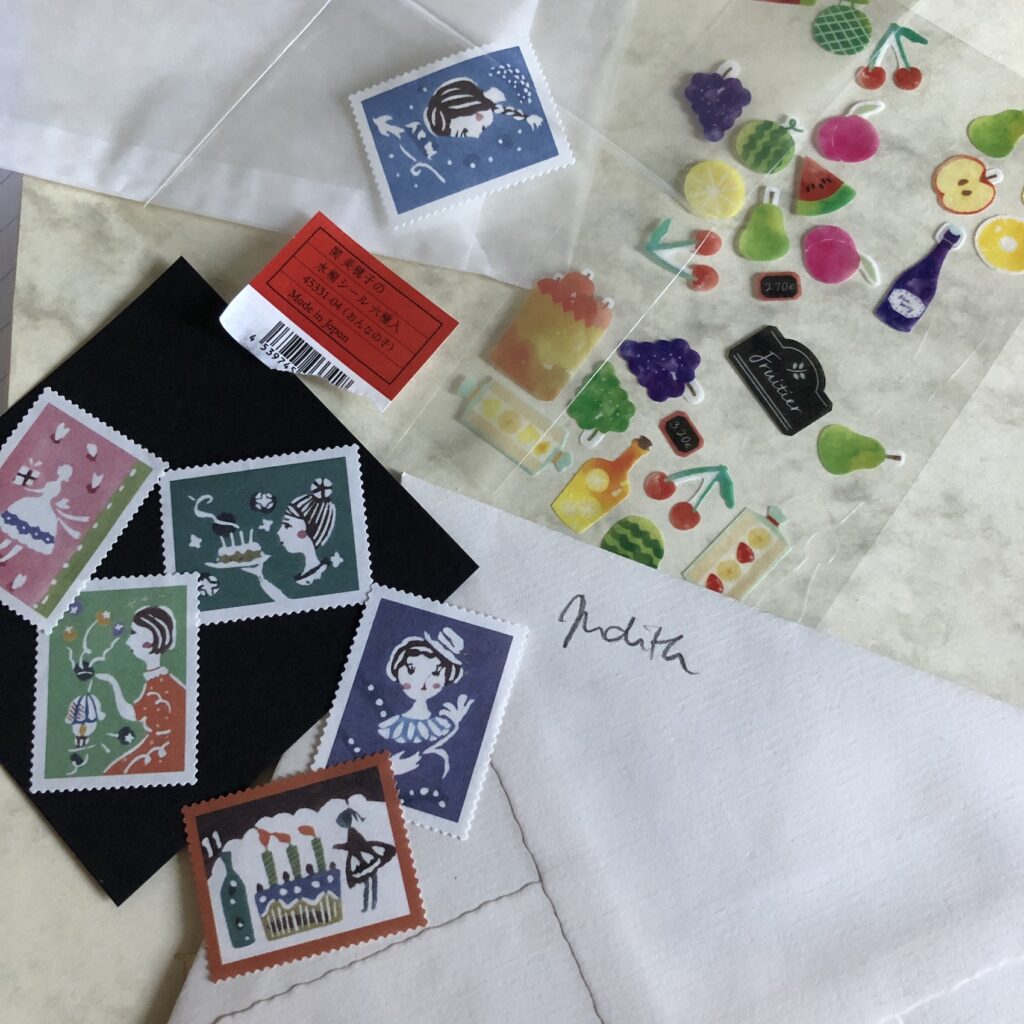 Interested in Jennifer Bishop's services? Here you go.