You cherish paper and tea? Get to know Jens de Gruyter. In his stores, the founder offers thoroughly curated products that match his own special story. Celebrating a good tea needs time, leisure, and the knowledge of its true promise. The character of paper is likewise. But there is more common ground.

To make oneself familiar with the Asian tea culture is special and wonderful. Countries like China, Korea, and Japan, where tea ceremonies have been existing for ages, teach us patience when it comes to tea. Patience, sic, is not necessarily a capacity Europeans are known for. Jens de Gruyter is an excemption. The German-Canadian tea expert grew up in Ontario, Canada, where his love to tea began to flourish early. But it was not before 2012 that he started a business out of it: He opened his first "Paper & Tea" store in Berlin.
I meet Jens on a busy Tuesday in March in Bleibtreustrasse, Charlottenburg. As soon as I have entered his rooms, noisy Kantstrasse nearby seems to be far away. I dive deeply into the cosm of tea and paper, clear and austere in its design.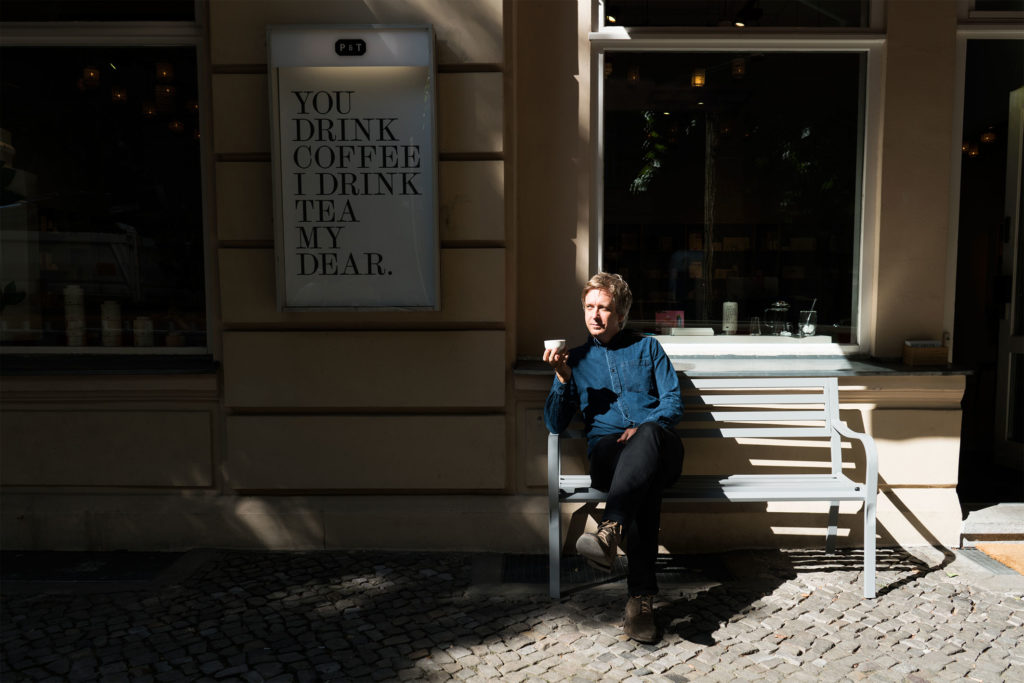 The small and elegant kitchen is a comfy tea space in the back of the shop. The large table in the adjacent room is the heart of tea seminars the expert team of "Paper & Tea" offers bi-weekly for private participants and companies. In their tea seminars, the staff impart knowledge and passion for contemporary tea culture.
In this moment, Jens de Gruyter is preparing an Osmanthus Oolong Tea for me.
Your Shop "Paper & Tea" is a success story. Which tea do you recommend for a meeting like ours?
Let's have a "Chang-e", an Oolong Tea with strong citrus and apricot notes of Osmanthus petals. "Chang-e" is a Chinese deity, the Chinese Moon Goddess. A legend tells that she lives on the moon among sweet blossoms, the Osmanthus petals.
The teapot is filled with 1-2 teaspoons per 250 ml which serves as a good reference amount. The rest is part of a celebration. For the slow awakening of the tea leaves, called "Waking up the Leaves", the teapot is getting preheated with hot water. It takes up to six infusions with durations between 30 seconds and two minutes before the tea leaves unfold their aroma. Lovers of tea take the time. It is worth every second.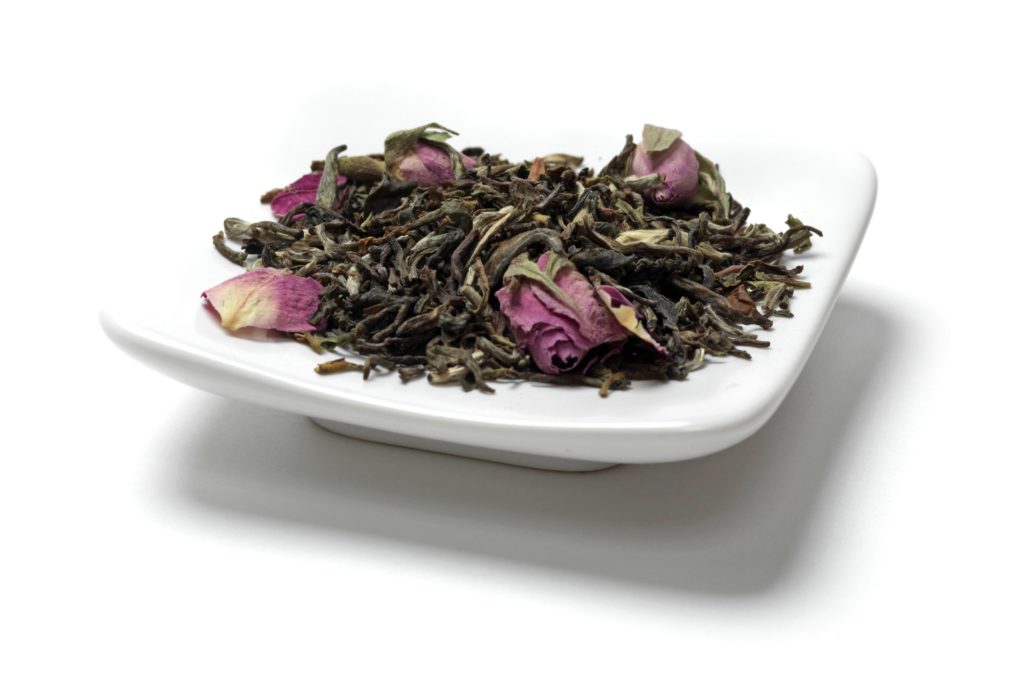 Tell me more about the idea behind "Paper & Tea". How did you come up with the idea of starting the company?

There are three main experiences that led me towards "P&T". The first one is my godfather Helwig Hooss. He used to conduct many tea ceremonies at a renowned tea institution, "Deutsches Teebüro", in Hamburg, sort of a German tea council. Helwig Hooss belonged to a coffee dynasty. The second thing which had an impact on me were my study years in Canada. Every few weeks, Uncle Helwig sent me parcels with coffee. I loved it. There was a third influence on me: my time in New York City, working as Creative Director of a photo agency in Manhattan. In those years I regularly went to the Japanese tea house in Chelsea, Wild Lily. Unfortunately it closed a couple of years ago. But in my New York years it meant rest for me. My very first Wild Lily visit was seminal. A cup of Sencha Tea cost 12 Dollars. I remember hesitating, but then ordering it – fortunately! I had one infusion first. Then they brought water for another infusion of the loose-leaf tea, and another, and another. Four infusions! The procedure lasted one and a half hours. It was my first experience with the Japanese tea ceremony. I left Wild Lily feeling refreshed and vital. I don't think that "Paper & Tea" would exist without this in mind. To convey the aesthetics of tea kind of became my secret mission in those moments, I guess. Even though I started my tea business after my first career had come to an end.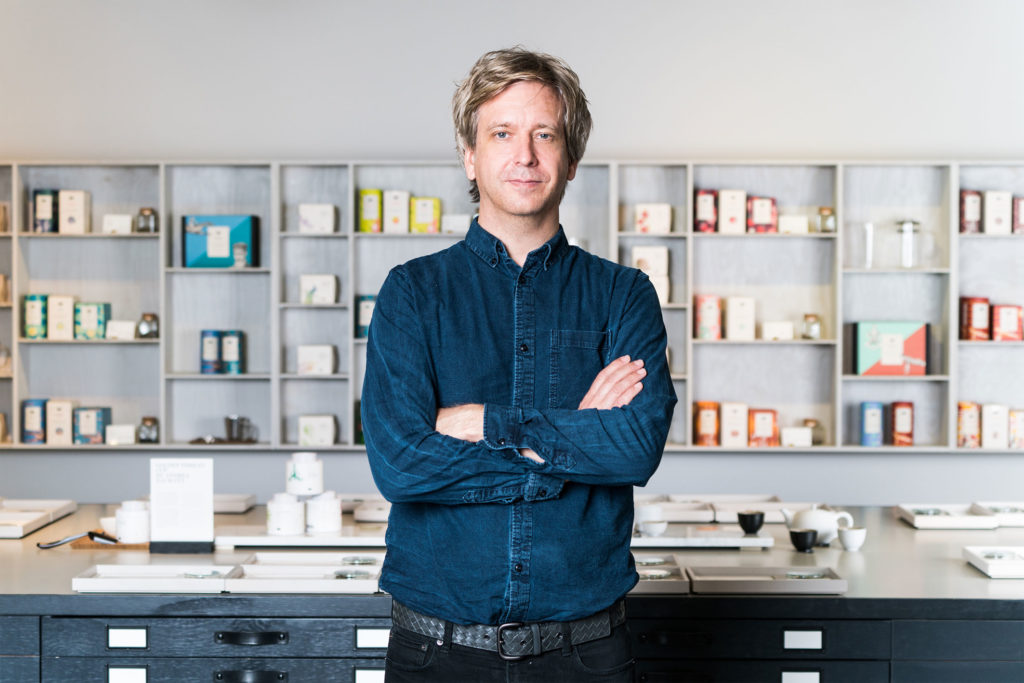 Is there a special mission behind "Paper & Tea"?
Yes. To enrich life through tea and tea culture! Creativity, communications, and culture are the core elements.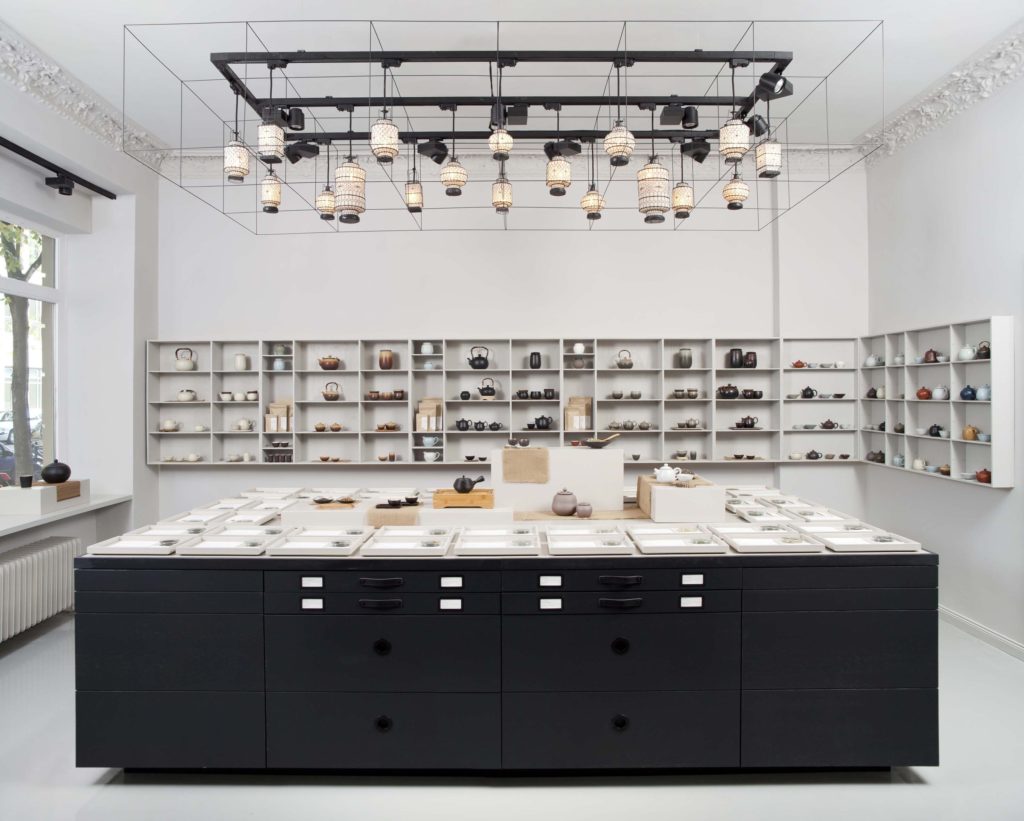 How would you describe the fascination of tea and tea ceremonies for people?
When you are in Asia you see that there is a belief in the spirit of tea. There is this special attention and thoughtfulness we dedicate to preparing tea. We do something for us and, at the same time, for the moment itself. At first, time and practice are required to come to that point. But after a while you begin to experience yourself in this. In Asia, rituals have been important ever since. But they have begun to vanish in our modern societies. People tend to think that there is a lack of time for things like these. But in fact, the need for rituals is still there. We need the repetition, that mental process. The tea ritual is a proper explanation for a Chinese saying: 'The first tea infusion serves the taste. The second infusion is for your indulgence. The third is for your eye. The fourth infusion is for your relaxation.' Tea tastings, by the way, are also an emblem of sociability in Asia.
Which are your favorite flavors?

The tea you are drinking comes with citrus notes. Oolong tea also contains the sweet notes of citrus and apricot of the Osmanthus blossom. In a way, we are drinking history. Tea stems from the first days of Tang Dynasty. In those times, Pu-erh Tea arose. Within the later Song Dynasty, buddhist monks came to Japan and Korea. They brought tea with them. And thanks to the following Ming Dynasty, we may enjoy the tea as we know it today. To mix several flavors, blending, is central to celebrating tea. Blossoms, spices, oils: From the very first moment, I felt so trongly about special blendings. Do you know black tea with bergamotte oil, laced with jasmine and juniper? Tea may bewitch and surprise you.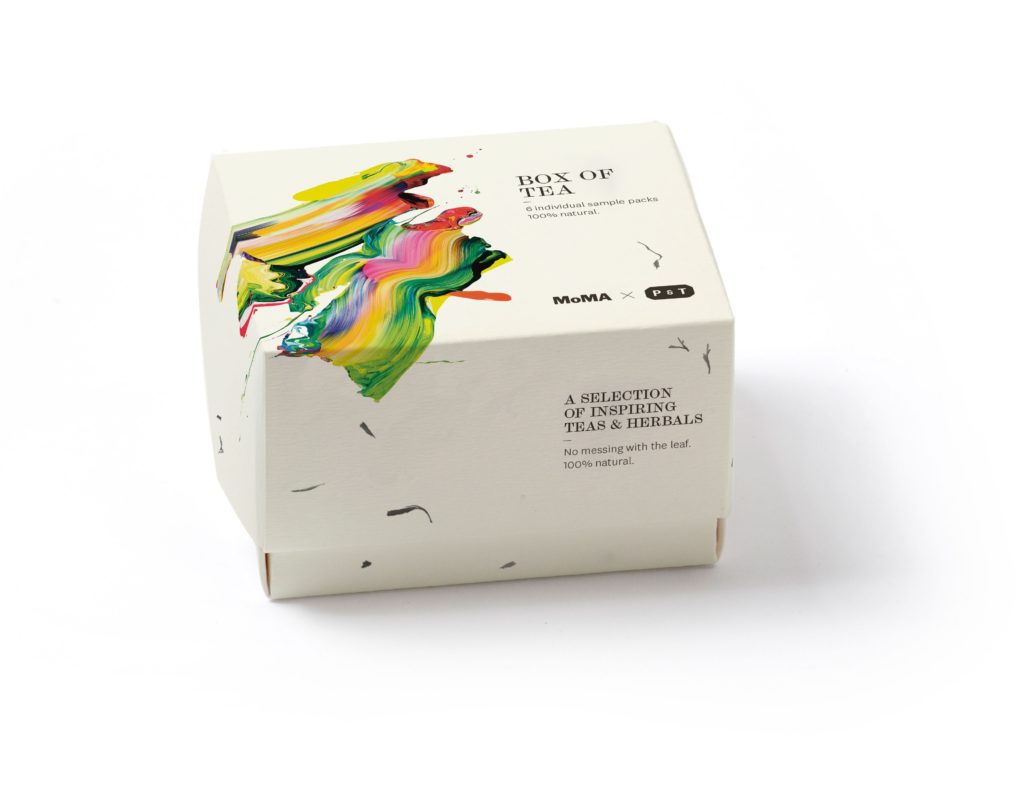 You are part of a family with a history in publishing. Paper has been around you ever since. Is that a reason for the fine assortment of cards and other papers in your stores?

Paper and tea are the basis of our culture. Nothing has shaped our culture in a comparable way. In fact, paper has a history comparable with that of tea. The art of hand papermaking arose in the sixth century AD. Via China and Korea, it came to Japan. Legends say that, around 610, a buddhist monk came to the imperial residence in Japan and passed on the art of hand papermaking. But there are more parallels between paper and tea: both the preparation of tea and the hand making of paper are considered as meditative practices. I lov all paper art. Writing and illustrating are parts of that. A few weeks ago, for instance, I discovered Jörg Hülsmann's fine drawings for the book Sternstunden der Menschheit by Stefan Zweig.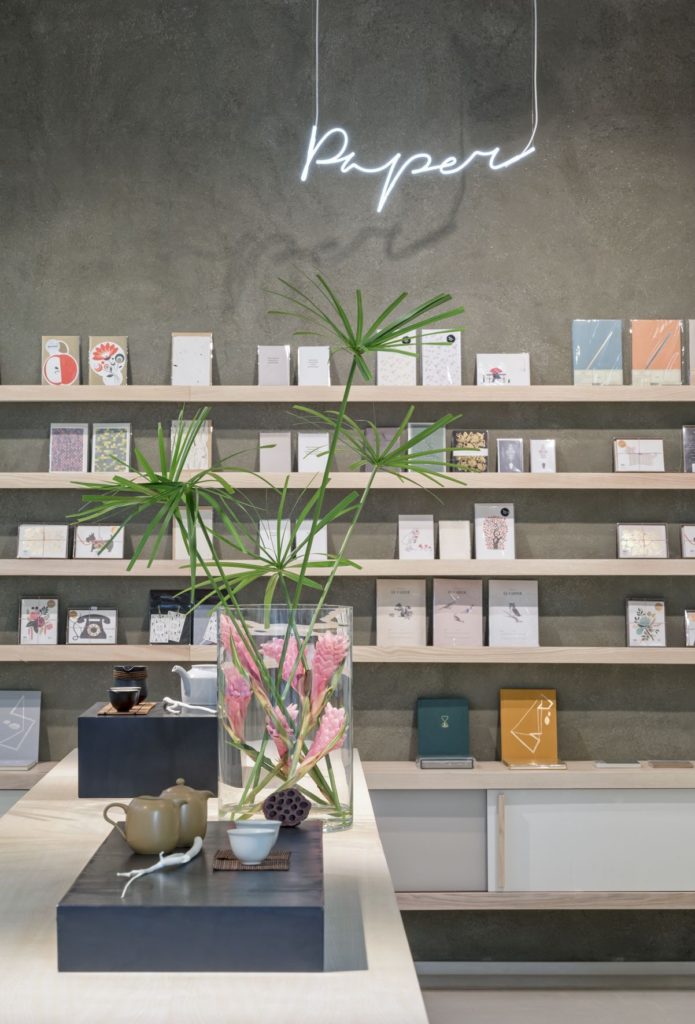 A few months ago, the paper-made figures of Sicilian artist Alessio Fangano led us to co-operate with him. His paper figures have been inspired by the painter Ogata Korin and the writer Jun'ichiro Tanizaki. And, yes, just recently we launched our Mindfulness Tea Collection. It is an honor for us: This tea series was developed in close collaboration with zen master Thich Nhat Hanh, a renowned poet and calligrapher, and ABC Carpet & Home in New York.
This co-operation is kind of a home game for Jens de Gruyter who had been living in Manhattan for many years. Thich Nhat Han's special Calligraphic Medidation has been recorded by ABC Carpet & Home, an interior specialist company in New York, in this video. It literally smoothes the way for paper. Are you interested in Thich Nhat Hanh's art of calligraphy? Click here.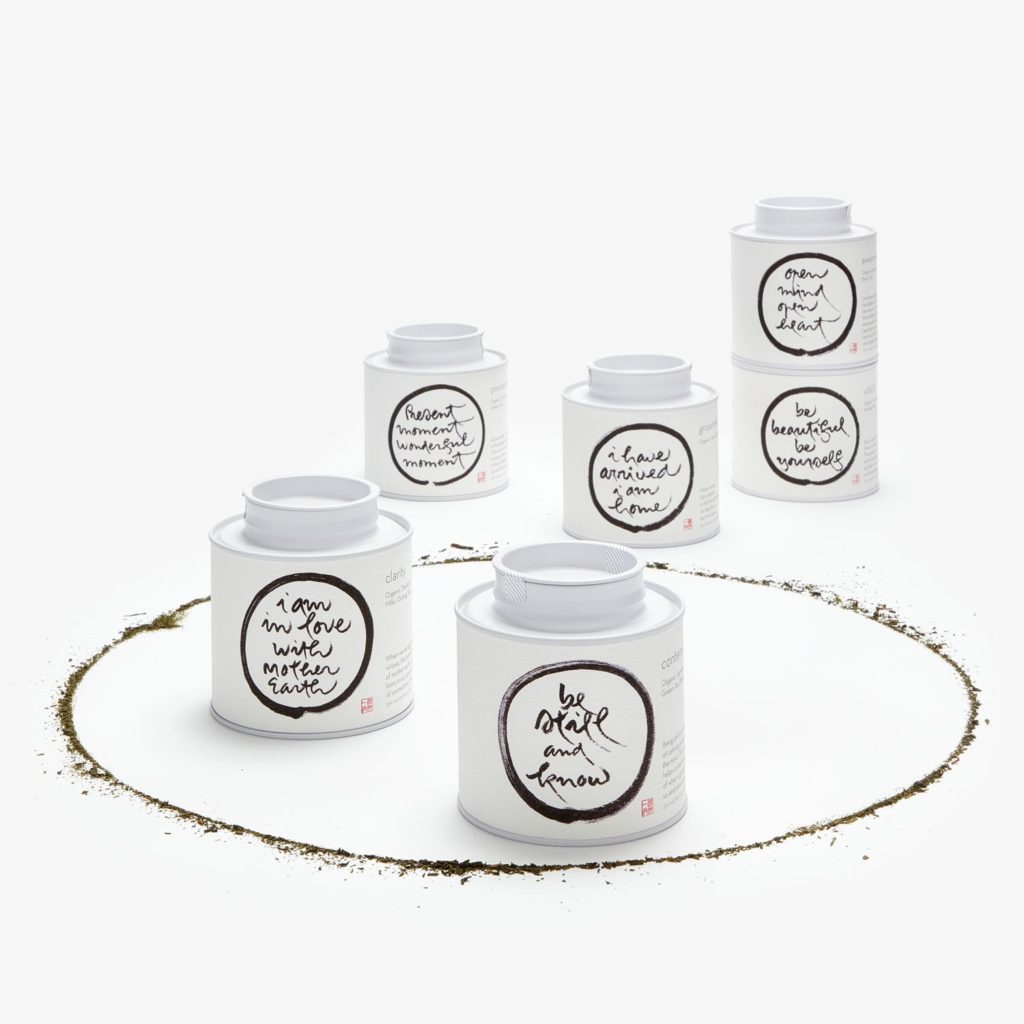 Maybe you like some good literature on tea?

Kakuzo Okakura, The Book of Tea, Penguin Classics