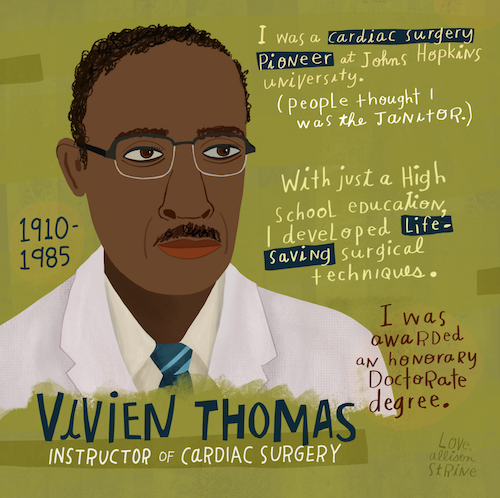 In times of protest against racial injustice and the "Black lives matter" movement, Boston-based author and illustrator Allison Strine wanted to do her part. She began to sketch great African American minds who contributed to history. Be inspired by Allison!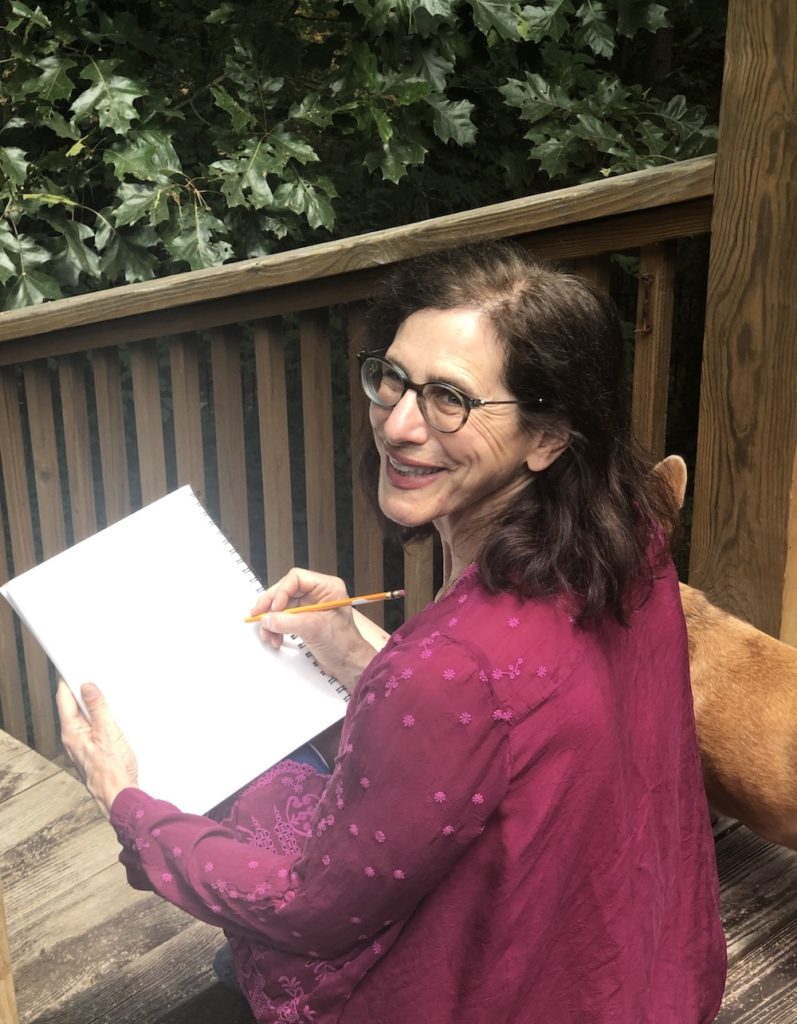 Allison, which is the story and origin of your series of personalities of colour?
I saw a piece of art that said "White People Do Something". That hit me in the solar plexus. I finally understood that it's the responsibility of each and every American to actively combat racism. I could work to change some people's negative beliefs about African Americans by creating art that showcases the incredible achievements of just a few strong, intelligent, and hardworking people.
How do you experience the atmosphere of these times with worldwide protests for racial justice?
I now have hope for America's future, regarding race relations. We're finally beginning to have open discussions about the ways white people can learn to stand up for our black brothers and sisters.
Do you know what people of colour think about your portraits?
At first, I wasn't sure that African Americans would be accepting the series. I feared people would say that it's not my story to tell. But the response from the black community has been very positive. That has taught me that each of us has a responsibility when we see injustice.
Which of your personalities is your personal favourite?
In the 1920s, Bessie Coleman was told that she wouldn't be accepted to flying school. They didn't take women, they didn't take black people, and they certainly didn't take black women. She found out that she could attend flight school in France, taught herself French, saved money to get there, and learned how to fly a plane. That kind of determination inspires me hugely!
What was your profession before enrolling to Savannah College of Art and Design?
I didn't know I had an artistic bone in my body until much later in life. I enjoyed a very creative career as a videotape editor for television, then raised a family, and only now am I attending school for illustration. I'm now studying for a MA in Illustration at Savannah College of Art and Design, and really enjoy learning the fundamentals of art – art history, color theory, and so on.
Amazing! Where do you paint? How would you describe the process?
Before the pandemic, I'd take my sketchbook to the local coffee shop, and be inspired by the buzz of active people at work and play. Since quarantine, I like to draw sitting next to my husband. He critiques my work, offering suggestions and supporting my efforts. I'm a big fan of inkwells and dip pens, and our den is usually covered with art books, sketchbooks, and inks.
By the way, I often do start by sketching on paper before working digitally. In the case of these portraits, it's all been digital, but I'm doing the next piece now, and starting with a pencil sketch.
You say that your psychic told you you needed to write a book. How about that?
I love researching and learning about these historical figures who helped shape our country, and think a children's book about these people would be a great asset to any home.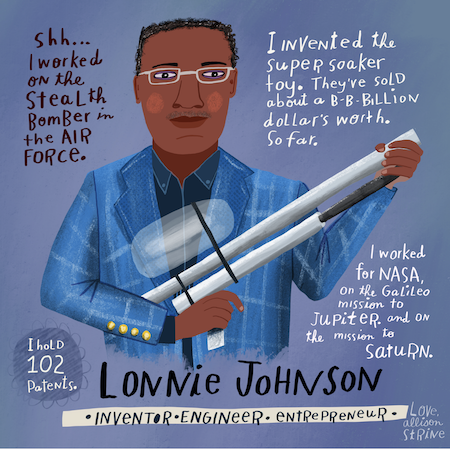 Further information:
Allison's Instagram
Allison's website
If you are interested in purchasing her artworks, please get in contact with Allison via her website.