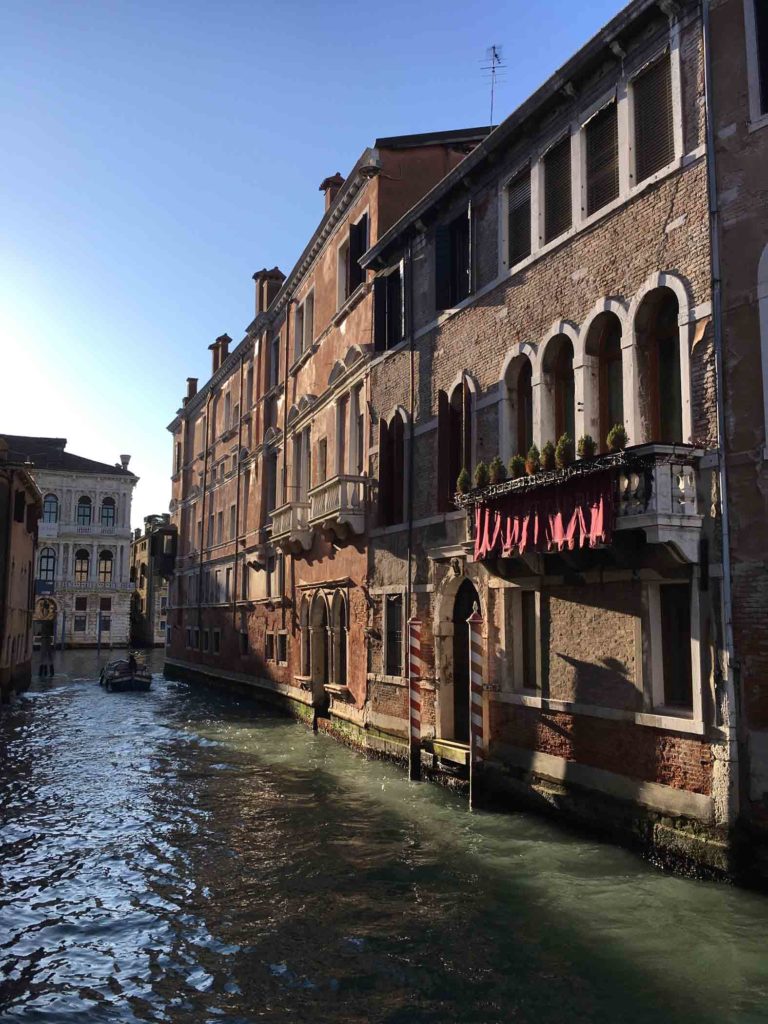 …2018! Early this year I recommend this: Try Venice, Italy in winter. You're more into summer and sun? Maybe you better come later then. But I like it different. The reason is that Venice warms me, even in winter.
Yes, sure. Winters in Venice are strong. I have known it now for a couple of years. Winters in Venice have this special kind of cold that chills you to the bones. The water is your constant gurgling companion here which makes the cold even more intensive. Acqua Alta, flood waters (high tide) in Venice, is typical. Rain and snow add complement the waters from the bottom, the canals. It is careless to leave the house without warmers, thick clothing, and boots. Nevertheless I am surrounded by a warmth other places cannot give me in winter. Venice has water, stories, paper. It  unleashes something. Friends, fine arts, reading and writing, having spritz and cicchetti, those Venetian snacks, is even more special in winter. This time I even discover a new favourite place in Venice: a lovely book café.
San Michele and sullaluna
On this special afternoon in December, we are amazed. The sky is undeniably blue. There is not a single cloud. At Fondamenta Nuove we enter a Vaporetto. We get out at San Michele, the famous cemetery which is on a single island in the Venetian Lagoon. Today this island has the glow of the winter sun. It is this light I love in Italian winters. Especially here.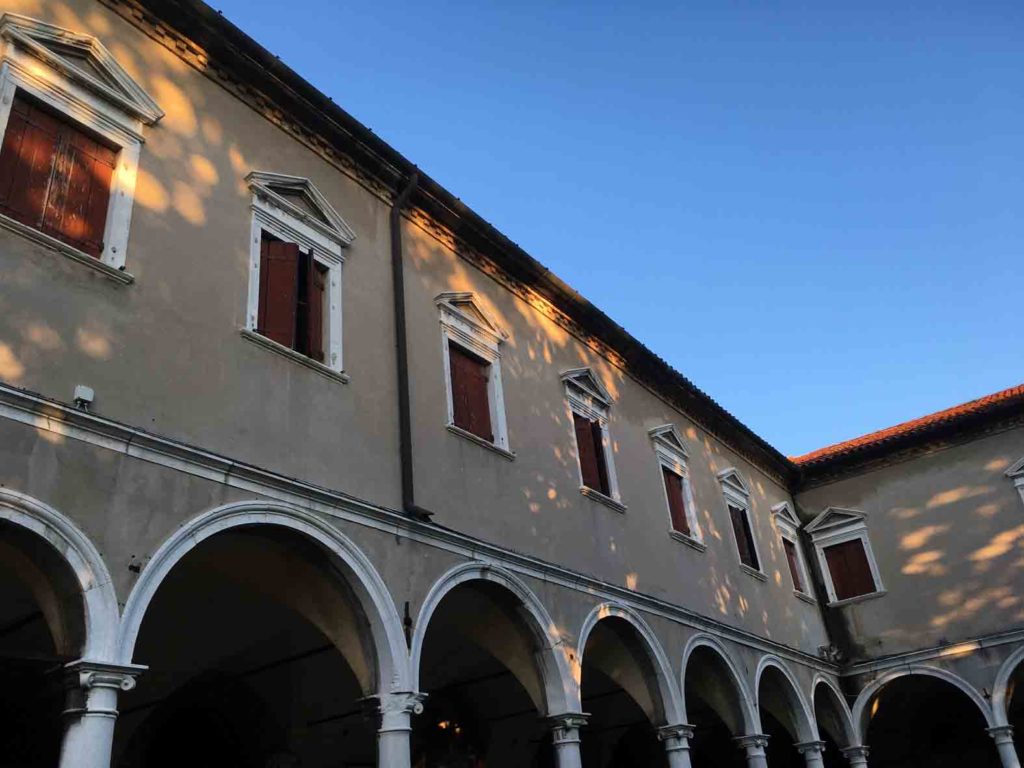 San Michele is deserted. It is this cold. Two Venetians, the only visitors out here with us, bring candles to a grave. 2 degrees Celsius, the sun will set soon. The two Venetians part. My partner and I go on looking for the grave of  Joseph Brodsky. He is one of my favourite writers. My notebook is in my pocket this afternoon, but I don't take it out. My fingers are too cold.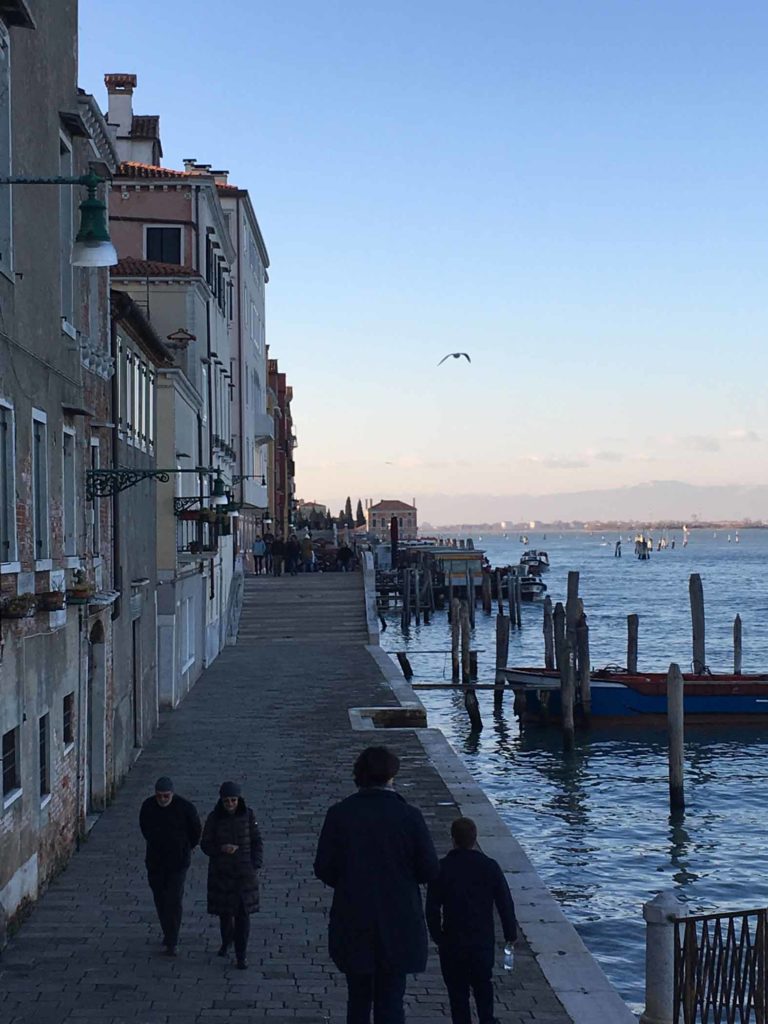 Later on, we are in the Ghetto quarter. At Fondamenta della Misericordia we stop in front of a small shop. I haven't seen it before. It seems to be nice with its simple wooden tables and those interesting picture books on a shelf. We feel urged to go in. The place turns out to be sullaluna, a book café. I call it a book café, whereas its owner, Francesca Rizzi, calls this spot a Libreria-Bistrot. Others call it a Caffeteria Wine Bar. All labels qualify.
sullaluna (which means "atop the moon") was opened in mid-November, 2017. Several years ago, Francesca Rizzi and her husband Rodolfo renovated the rooms of this old house with finesse. They are simple and of a unique style. Visitors at sullaluna cannot only find exceptional picture books and graphic novels in Italian and English. They find a haven. The ambiance of the rooms is as fine as the organic food one can enjoy here. Especially the wine and prosecco offered here are extraordinary: Francesca and Rodolfo have their own eco farm and a vineyard. Later, I ask Francesca where she found the nice lamps in her café. She smiles. "A Berlino!"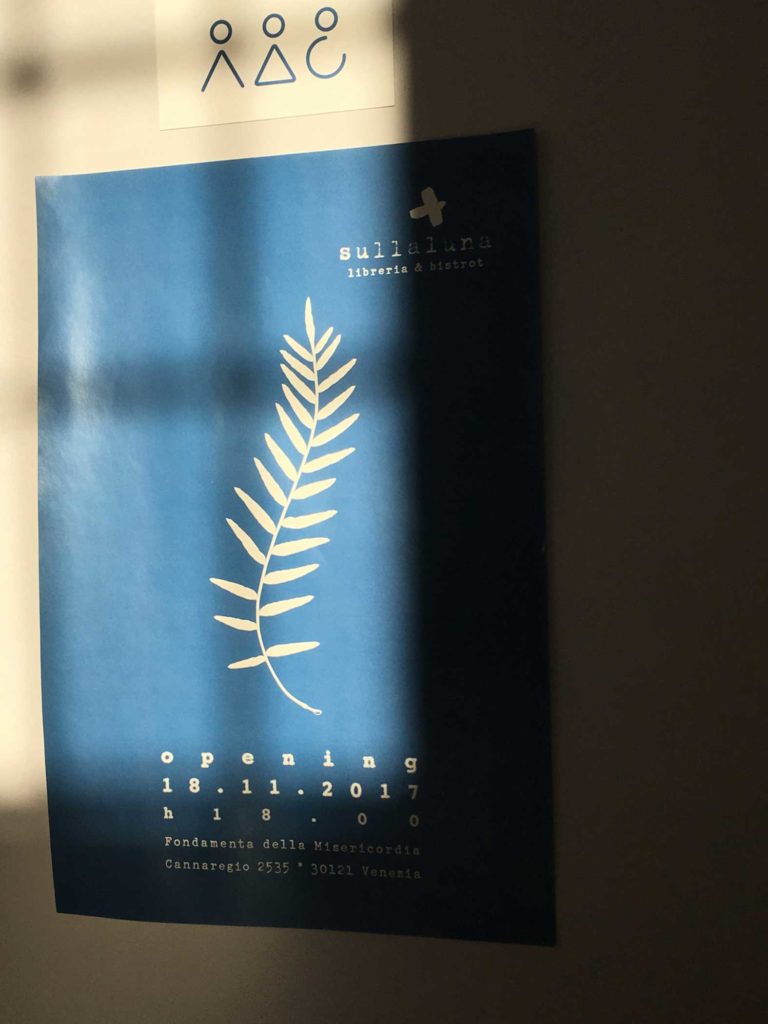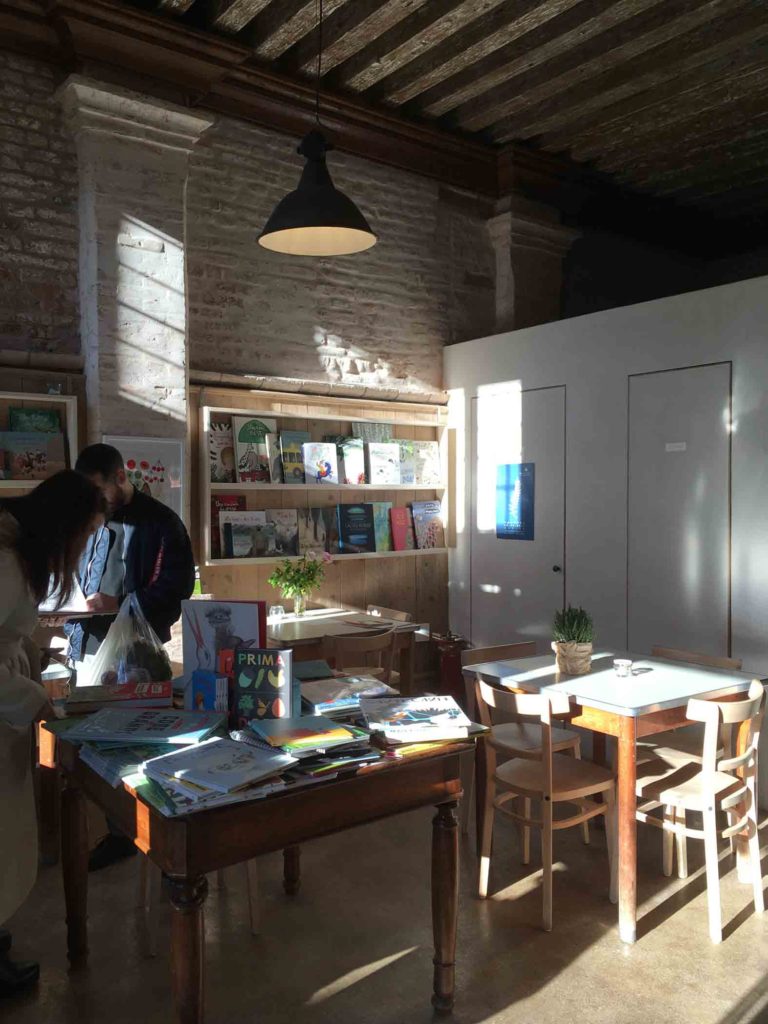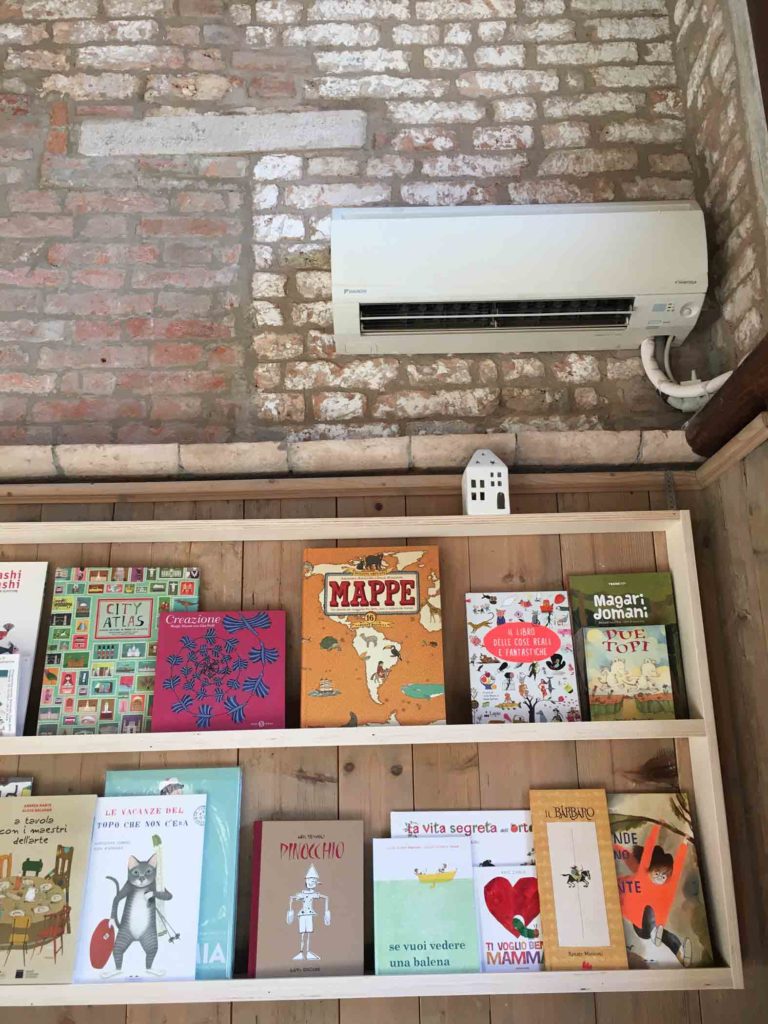 I definitely return here later this year. As a guest it is just the perfect place to read a book, eat and drink. And to write. Today I leave sullaluna with a book.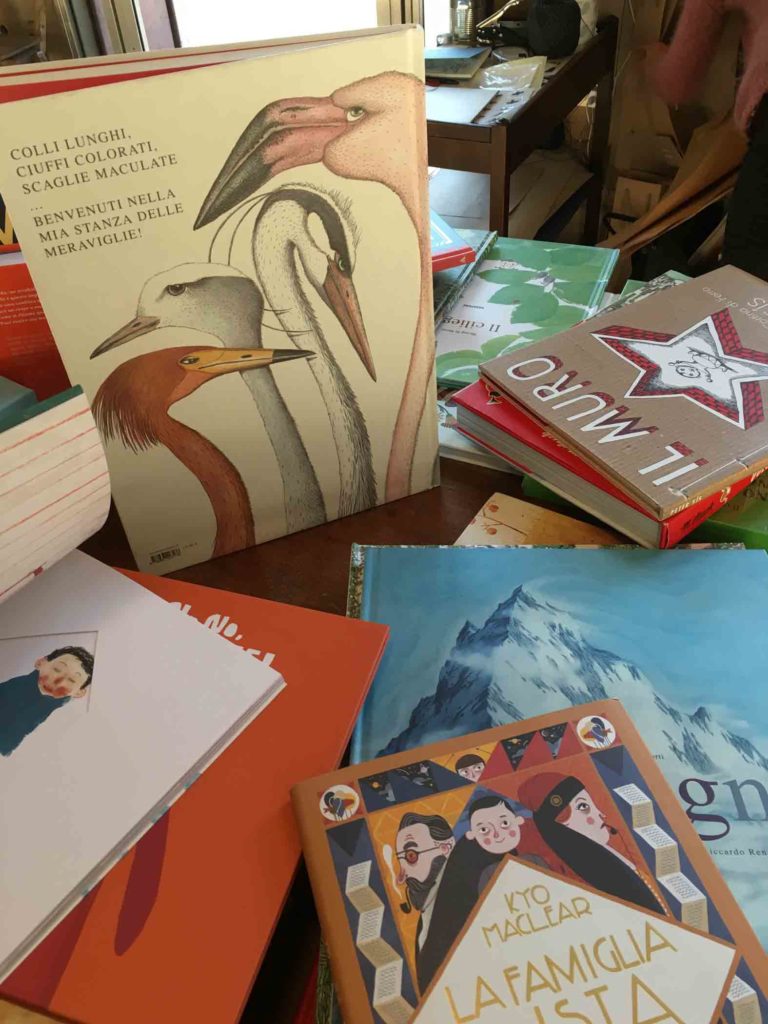 This one is another discovery of this day: "La famiglia Lista" by Kyo Maclear from Toronto (published in 2016). The story? Family Liszt uses to write lists. All members of the Liszt family, including the grandfather and the cat, write lists for every contingency in their lives. Lists about the many shades of black, on serious diseases, different types of cheese, on David Bowie songs. They even write lists on the German Bauhaus, on Nina Hagen und Kraftwerk. There are slips of list papers in every corner of the house. The Liszts write them every day except Sunday. The only problem is: there are gaps. What if, all of a sudden, there is something that doesn't appear on any list?
Kyo Maclear's book is for readers of all ages who love makingn plans but also know the magic of surprises. And I love those pictures by Spanish illustrator Júlia Sardà from Barcelona!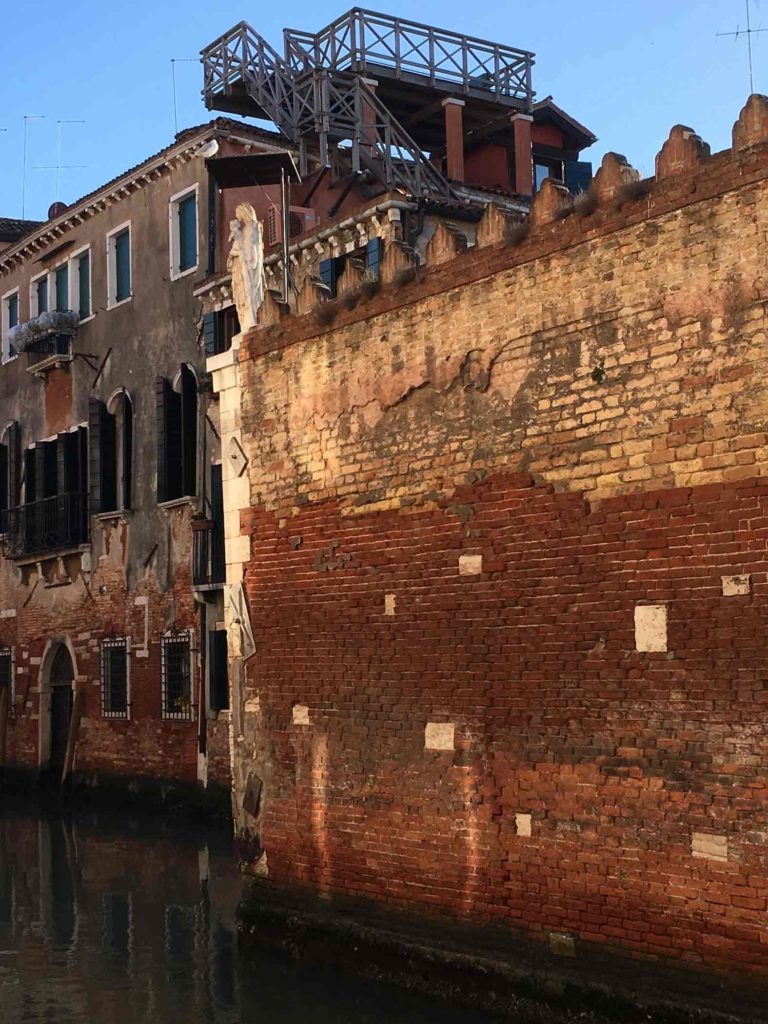 Time for drawings and my notebook – in Dorsoduro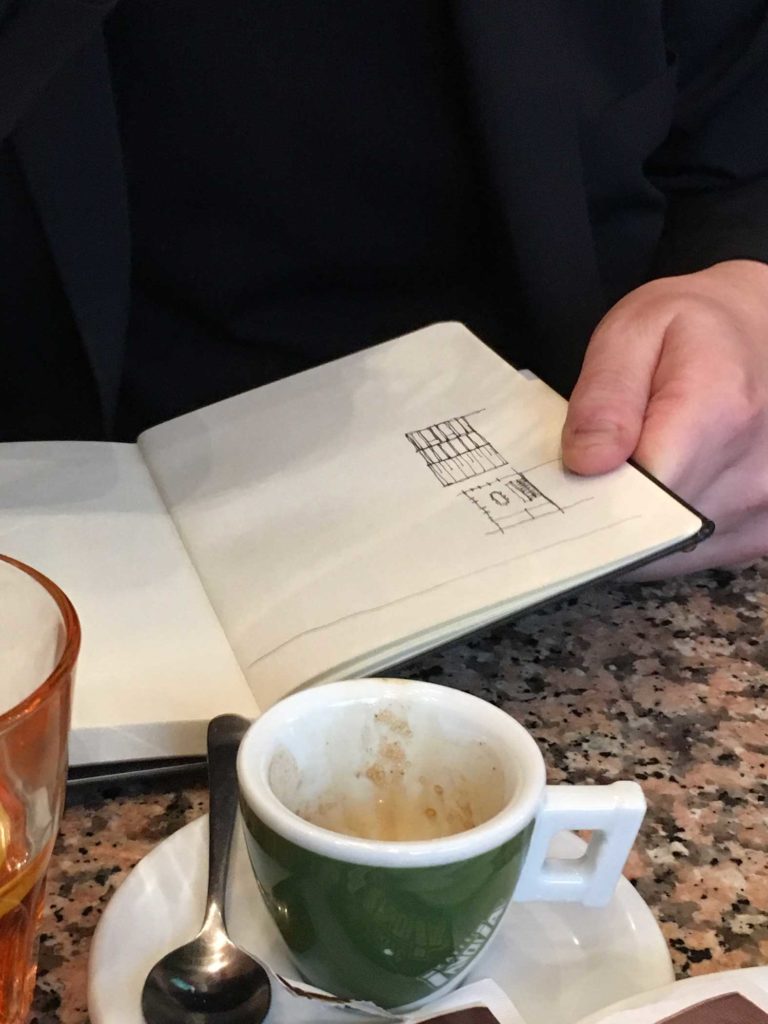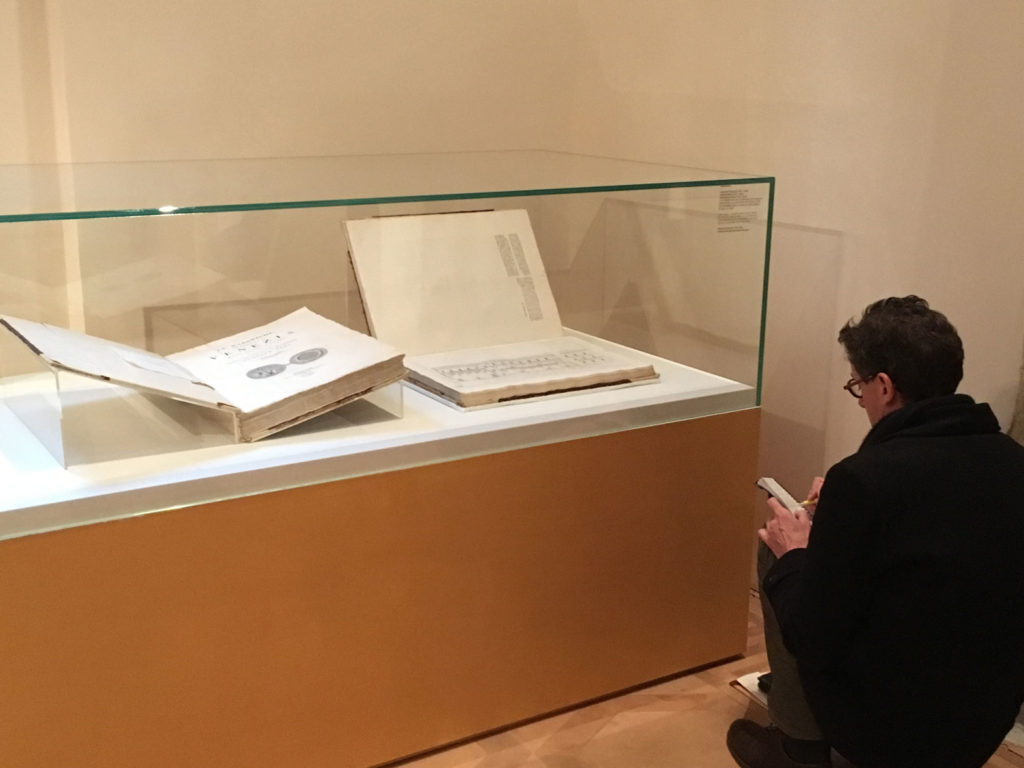 At Galleria dell'Accademia in Dorsoduro, we spend much time with Hieronymus Bosch whose works are displayed here and in Palazzo Grimani. His "Visions of the Hereafter" never lose their fascination for me. During our visit I see many visitors with notebooks. Later we stop at "Bar alla Toletta" to rest, sketch and take notes. We enjoy Espresso und Tramezzini.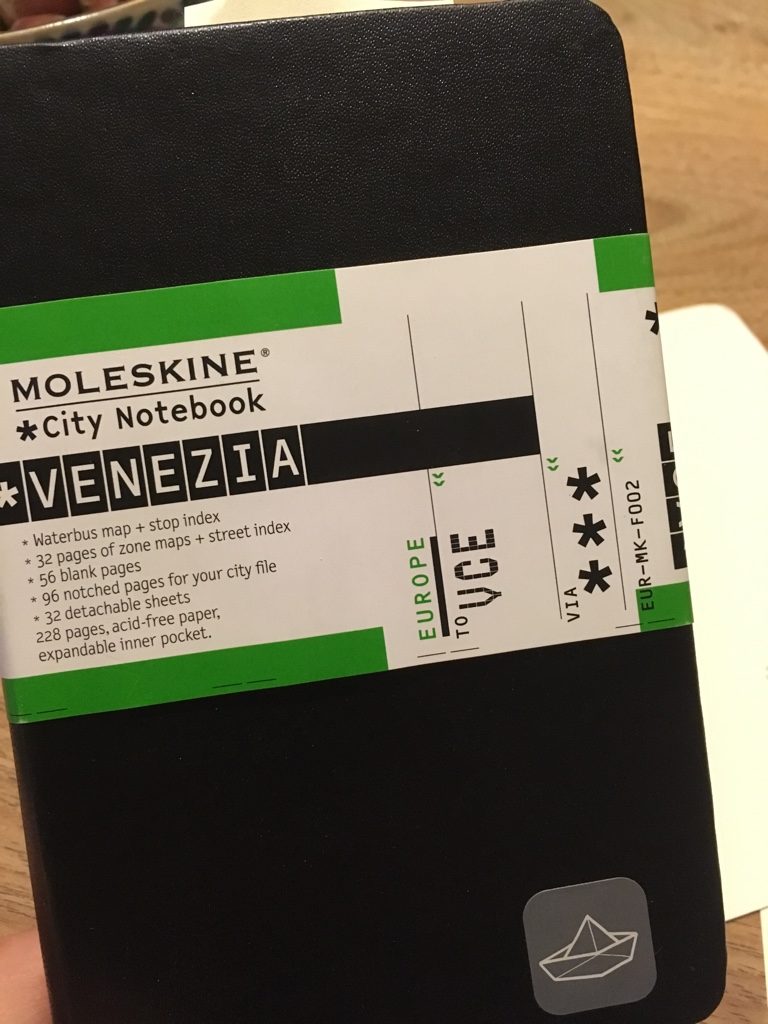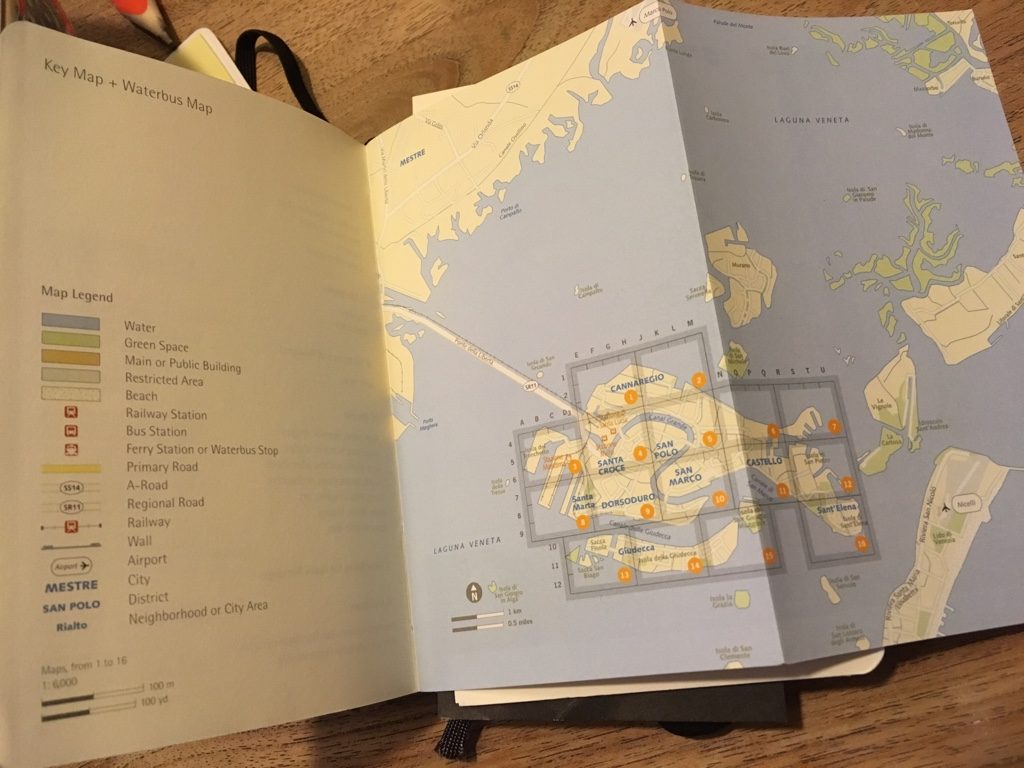 Venedig: a former center of paper and letterpress
Near Accademia we later stop at the shop of Paolo Olbi. The well-known Venetian printer and bookbinder. In his paper and leather books, cards, writing papers and memo pads, he manages to capture the spirit of Venice.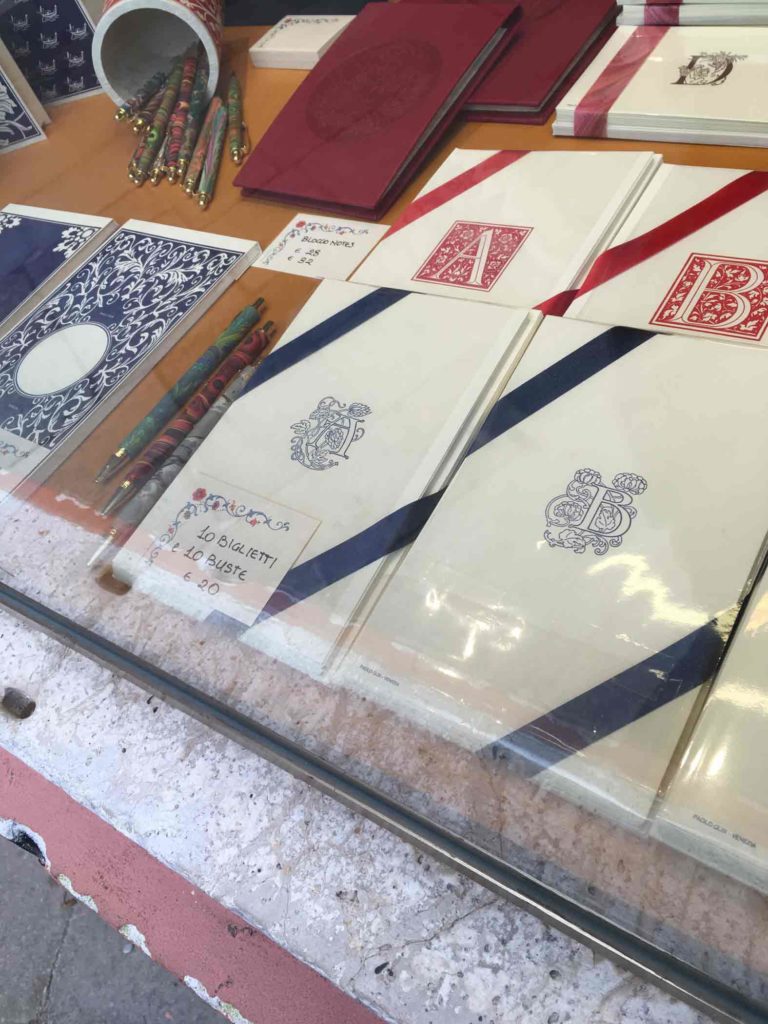 Anyone who is interested in the history of Venice comes to a point where paper has a prominent role. The city was an early capital of the European printing and letterpress industry. It was as early as 1469, about 20 years after the invention of the letterpress printing by Johannes Gutenberg, that the first printing licence was granted here. Venetian Patricians scented good business opportunities. They were early talents in conducting trade. Soon print masters like Aldus Nuntius (1449-1515) came to Venice and gained fame. In 1492 Nuntius began to sell prints of classical literature. Maps, printed music and charts were to follow.