..
Jackie Dove from Waco (Texas, USA) has a very analogue way of structuring her week. A system of planners and pens is accompanying her work and private life. The professor works with visual journals, journals for finance topics, diaries, a job planner. There's an ink journal, one for her hobbies, and even an agenda in the glove box of her car. Jackie's tools are sources of constant creativity!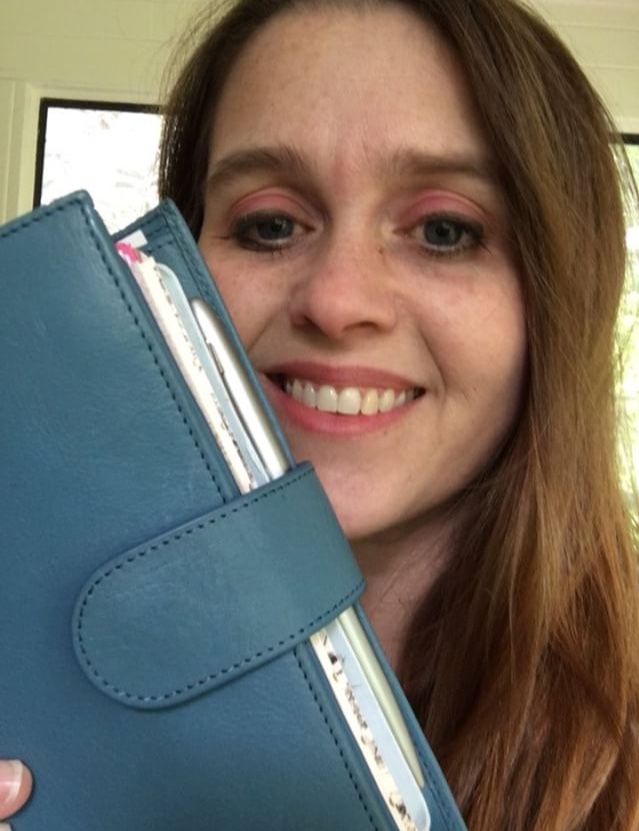 Insights into Jackie's stationery cosmos!
Jackie, what does writing mean to you?
I'm a college professor, so I have many different styles of writing. Apart from my academic writing I write in journals and collect quotes in a Commonplace book. It may look like this:
Which role does writing play in your daily life and job?
For work, I use a Prada agenda with a Life Stationery monthly calendar. I keep pace of my lectures and take notes about lectures or things I need to do. Personally, I keep a journal and like to use the Commonplace book as a way to capture quotes to leave for my children. I think this is better than leaving them in my journals.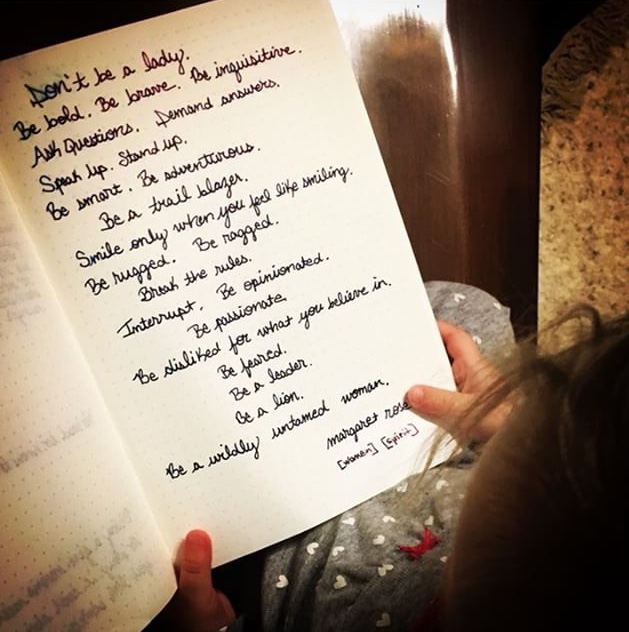 Since when do you use and appreciate planners and notebooks?
I have always loved stationery. My mother and grandmother were book keepers and I spent my childhood playing in the office. I don't remember a time where I didn't have books, pens, and paper. My first executive leather planner dates back to my time as a doctoral student in 2004. As a child, I took calligraphy classes. But I didn't get my first fountain pen until a couple of years ago. It was like coming home.
Which pens do you like? And why?
That's such a difficult question! I checked that out. This is my top 10.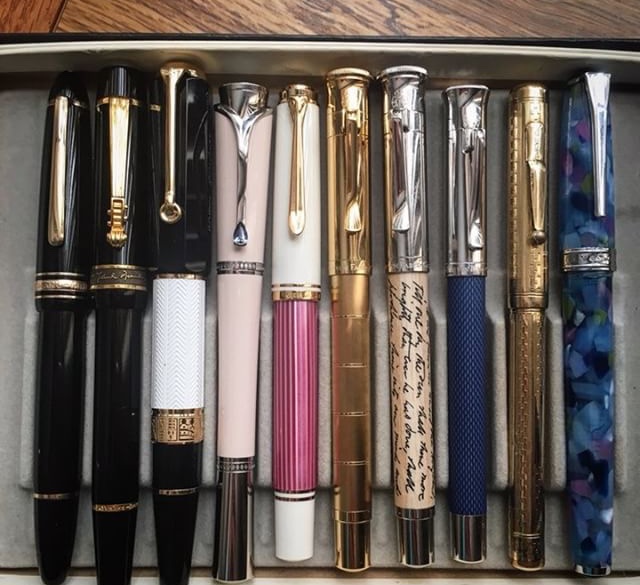 The Montblanc 146 (1) was one of my first pens and is still a favorite. The Dove nib on the Montblanc "Yehudi Menuhin" (2) makes it a favorite. I carry it every day in my planner. The Montblancs "Shakespeare" (3) an d "Muses Poudré" (4) are my most beautiful pens followed by the pink Pelikan (5). Graf von Faber-Castell pens dominate my collection but I narrowed it down to the gold Anello (6), the Walden Woods (7) and the Guilloche Indigo (8). My Swan by Mabie Todd (9) is the oldest pen in the collection – I love its flexible nib and Art Deco vibe. Finally, the Levenger True Writer (10) in water lilies is my main pen for grading exams.
Wow. Now I am curious – which are your favorite planners?

Now my favorite planners are made by Gillio and Van der Spek. I prefer vegetable tanned leather that is humanely sourced. Apart from planners by Gillio I like being able to get custom planners from Van der Spek. I'm waiting on a cover for my 5-Year Hobonichi now.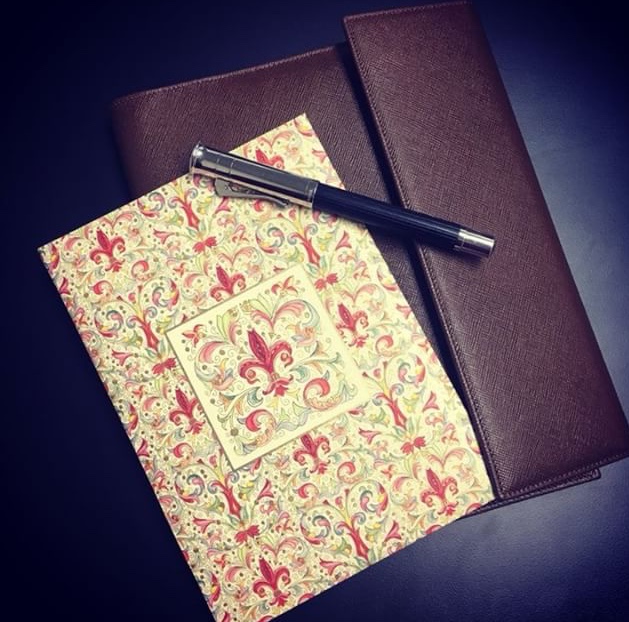 This is my custom slim from Van der Spek that I am using to track spiritual readings. It is shown with my Graf von Faber Castell gold Anello which is one of my favorite pens. I keep another planner in the glove box in my car to track care maintenance. It is a L'agenda moderne with the Montblanc "Yehudi Menuhin" fountain pen.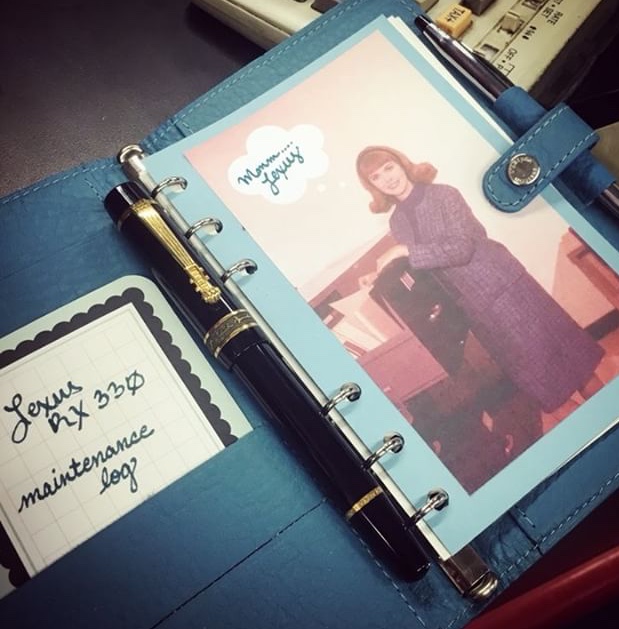 I have other planners to track finances and tasks at home. Das ist einfach gut. The Montblanc "Muses Poudré" I use for it is one of my most beautiful pens.
You love ink, don't you?
Yes! Below, you see my ink journal, an Enigma notebook that I use to track my ink and get a feeling for the ink characteristics. Sometimes I practice some art in the journal. Art is very hard for me. The notebook is housed in a black and orange Gillio appunto. By the way – even though I like to play with my pens, I use most of my ink at work. I go through about 55 ml of ink every semester! I like using the Pelikan 4001 turquoise ink to grade because it is good on bad paper.
Which roles do the plannes play in your spare time?
An important one! The Gillio art edition is my main planner. It is seen here with one of the fountain pens which was included in the special art edition.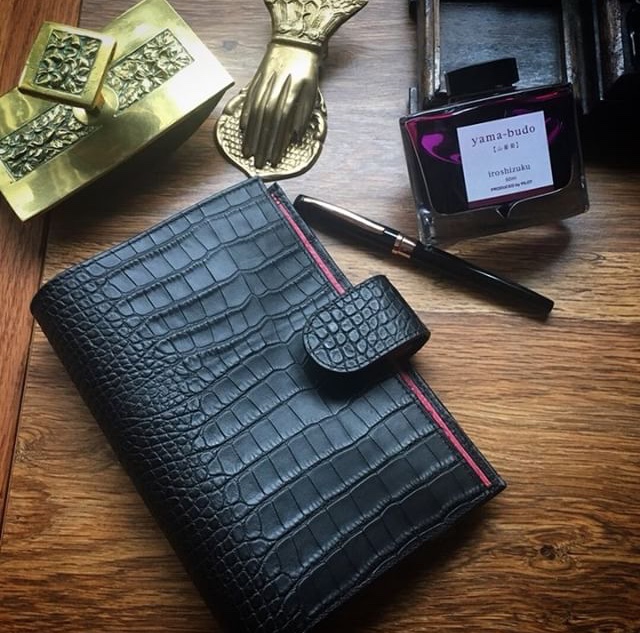 I am learning Japanese in my spare time and I use the This is Ground Mod3 in bomber leather to house a hobonichi notebook and my pens for practice. I color-code most things and am using 4 pens for my studies. For Hiragana, pronunciation, English translation, and Kanji, I use a different ink.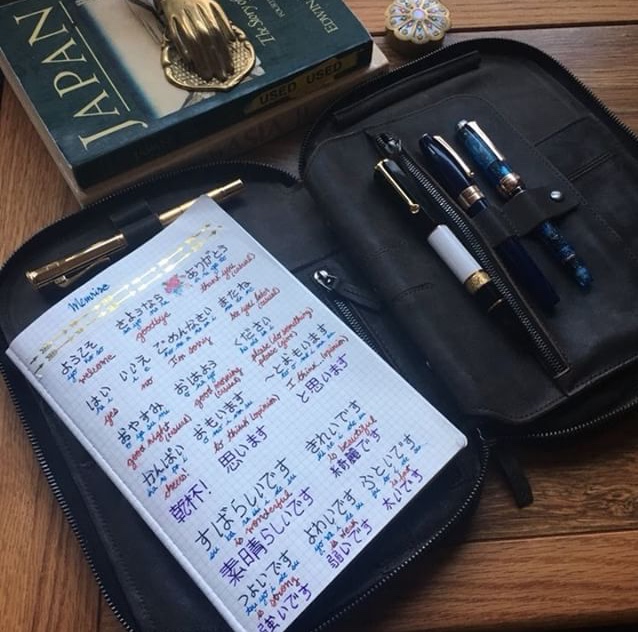 What do you think – who is interested in this analogue way of structuring one's mind and life?
For me, I have to write things down to understand them which is why pens and paper have been so important to me. By the way, I encourage my students to take notes in class because they do better when they write things down. The handwriting brain connections is ancient. I think everyone benefits from writing things down.