Pencil, pen, paper. Rare items in the digital era? When it comes to paper many voices accent the dying of a cultural achievement. Luckily, newspaper and magazine editors don't get tired of drawing our attention to the silent disappearance of handwriting. A loss we shouldn't accept.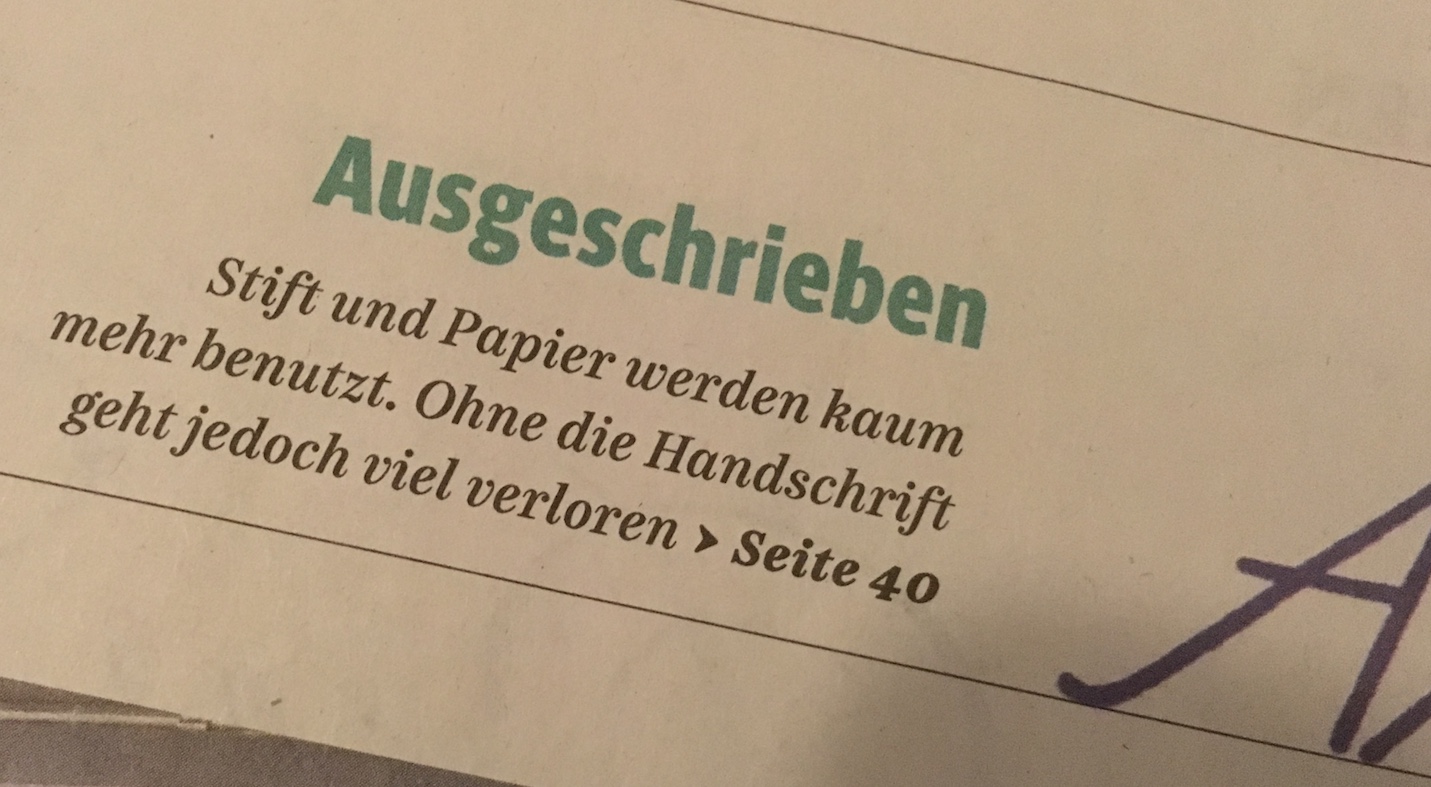 "Handwriting makes your thoughts flow", author Cornelia Funke said four years ago in an interview with German newspaper Frankfurter Allgemeinen Zeitung, mentioning that she uses to write the first manuscripts of her books by hand. Sounds incredible? Today, unfortunately, it really does. Human handwriting is a still but moribund culture. Our technological progress and digitalization bring forth its end. Teachers talk about a rising number of students who have difficulties writing in cursive. In Germany, a rising number of schools has begun to Die Meinung einer weltbekannten Kinderbuchautorin tut da kaum etwas zur Sache.  Leider. Dabei hat sie Recht.
Through writing, we get in touch with ourselves
Handwriting is an act by which you attempt to reassure yourself. By handwriting, you get closer to the topics you are about to explore on paper. Our hands are the link to the physical procedure. Several studies have pointed out the important effects of handwriting for our motor skills. Writing in cursive taps into your right brain. And in fact, it spurs the thought process. I regard it helpful to take a closer look at the history of the writing human. In December, 2017, German journalist Katrin Zeug published a detailed article on the topic at ZEIT ONLINE, for instance, which is worth reading.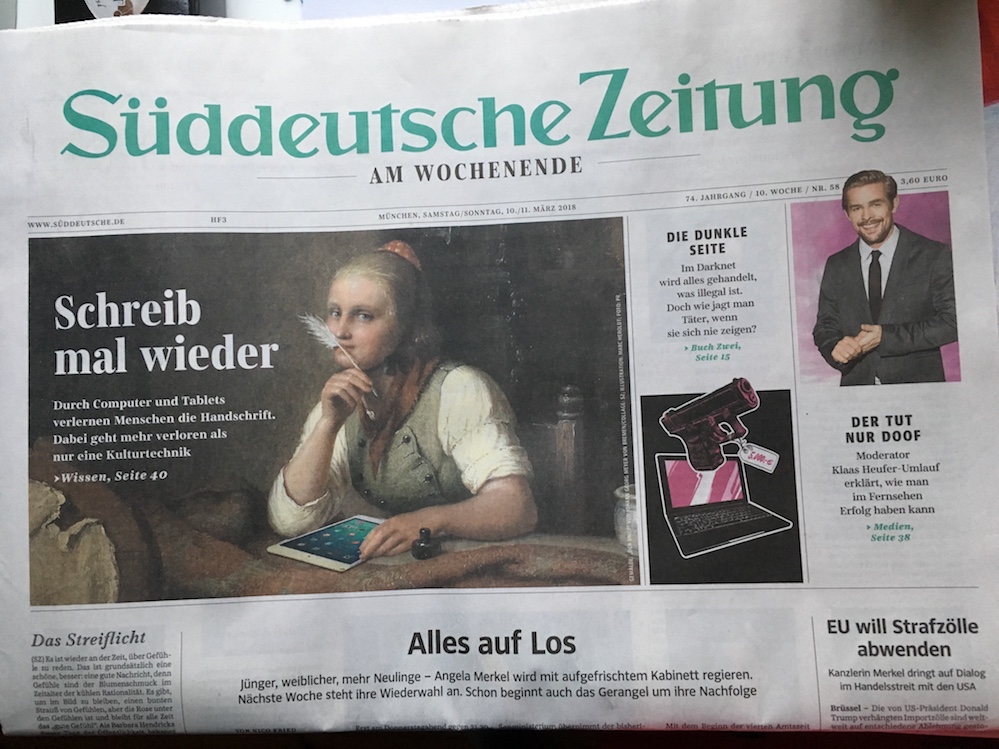 Las weekend I read another one referring to the end of ink by journalist Katrin Blawat Sueddeutsche Zeitung (March 10/11, 2018) being entitled "Write again". In contrast, there are personsl like Jackie Dove who just provided an insight into her private and business life here, being structured by and around planning and writing (which is much fun for her). She likes and needs ink. Katrin Blawat's article also refers to the cursives many Germans learned at primary school. Most of the kids still do so. Nevertheless something comes to an end. Am I, are we part of an endangered species?
For me, handwriting is still a joy
When I was about seven or eight years old I used to decorate handwritten letters with stickers of Deutsche Post. They were yellow, had the form of an envelope and left some space for the sender's address. Letters were my passion, and I had a great many of pen pals all over the world. There was that specific joy, an eager anticipation for the daily arrival of the post man (or woman). Yes, I like social media and use them. But nothing could ever replace my joy about a handwritten letter.
Well, I know several people who use notebooks, diaries, letter sets. They love the printed word, paper, rollerpen and pencil. There seems to be a level of understanding that we are better off preserving the processes behind it. So for today, there is hope. I have decided to stay optimistic.