Like many children starting school Florence, then aged 5, was nervous of this new experience. Her biggest worry was having to eat her dinner at school. Then one day her mother Alice Melvin, 36, author and illustrator in Edinburgh, had a special idea. She told me the story.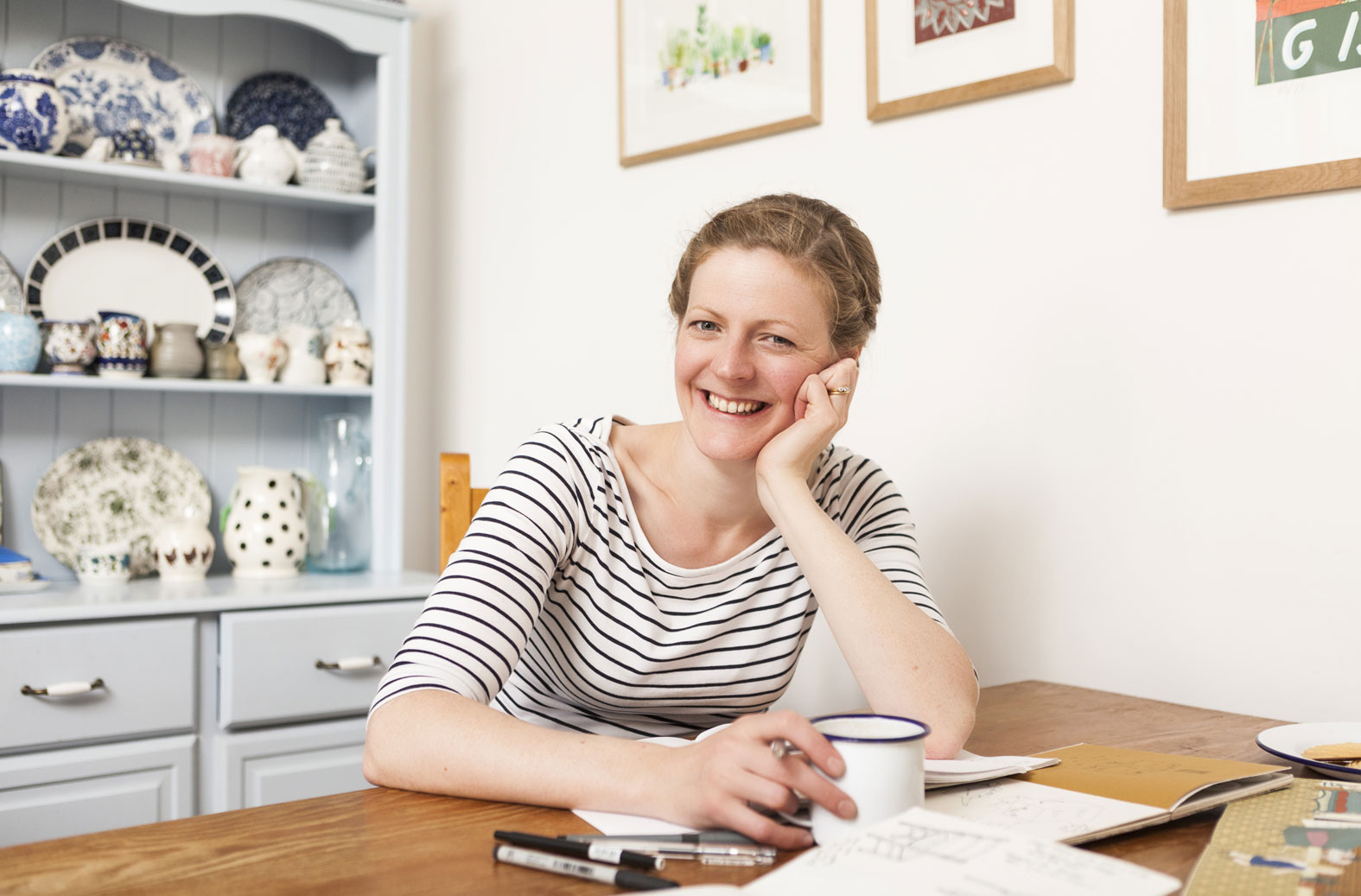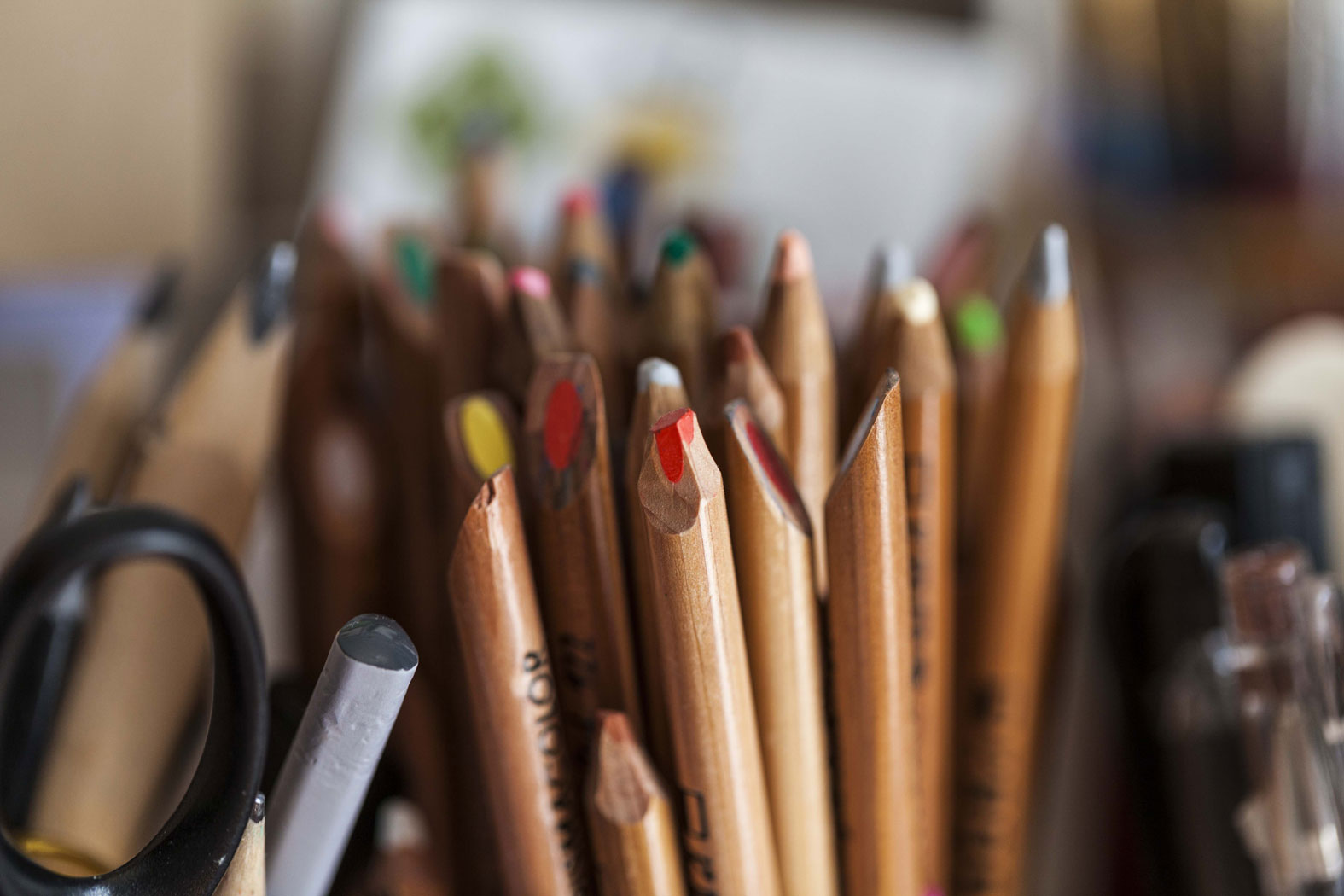 "In August 2016 my eldest daughter Florence started school. The thing that she was most anxious about was having her lunch at school. To try to give her something to look forward to, and help her overcome her worries, I started putting a small drawing into her lunchbox each day.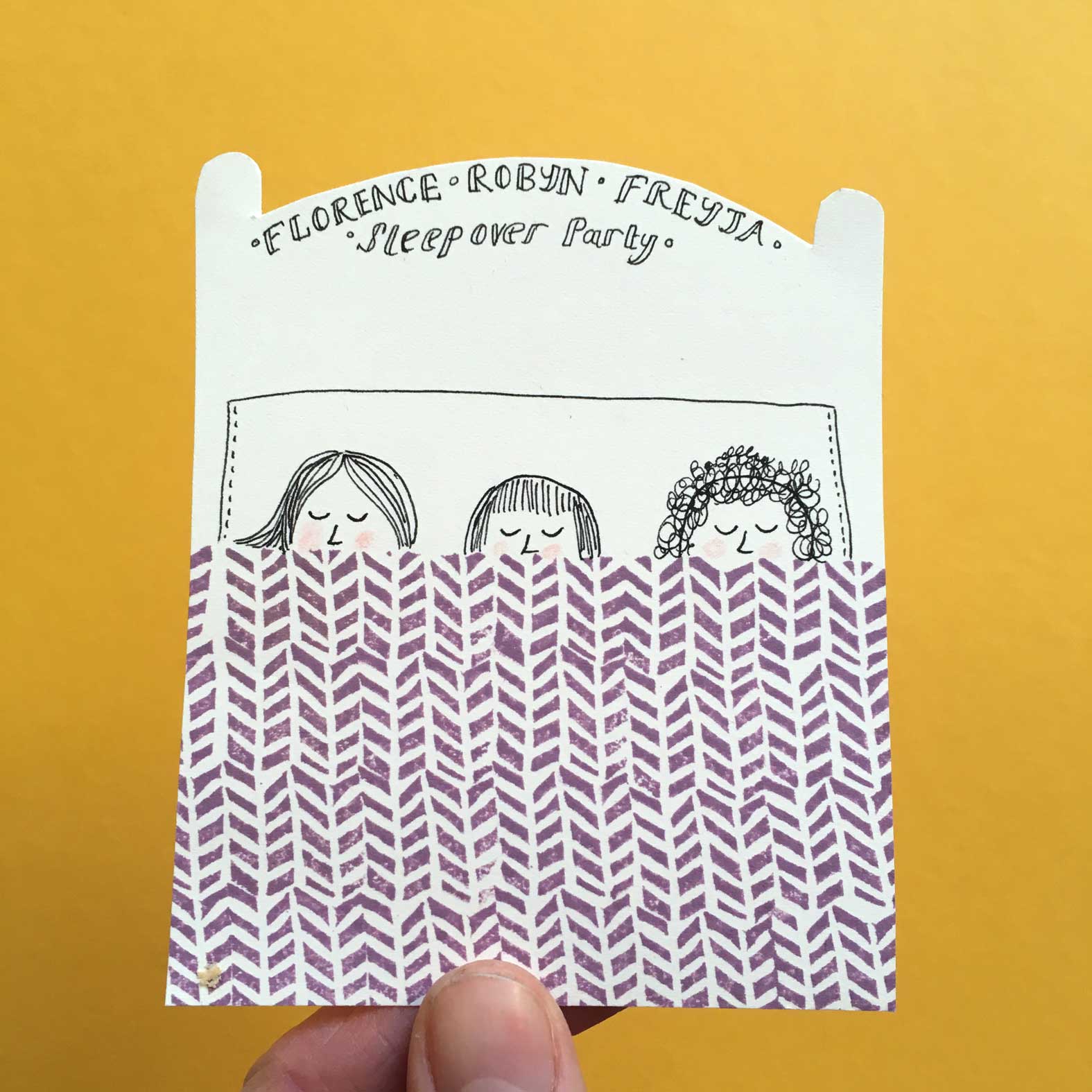 When I was at school my mum and dad would often put a message in my lunchbox.
But as Florence could not yet read I did drawings instead. In the early days the drawings really helped reassure her and provided a connection with home in the middle of the busy school day.
She is now very happy and confident at school but the tradition has continued! I really enjoy doing the drawing each evening. Sometimes I will draw something that Florence has been doing, sometimes the picture will be about something she's learning at school or a book she's been reading. Often I do the picture late at night when I'm quite tired – and on those days Florence often gets a bird as they are my one of favourite things to draw!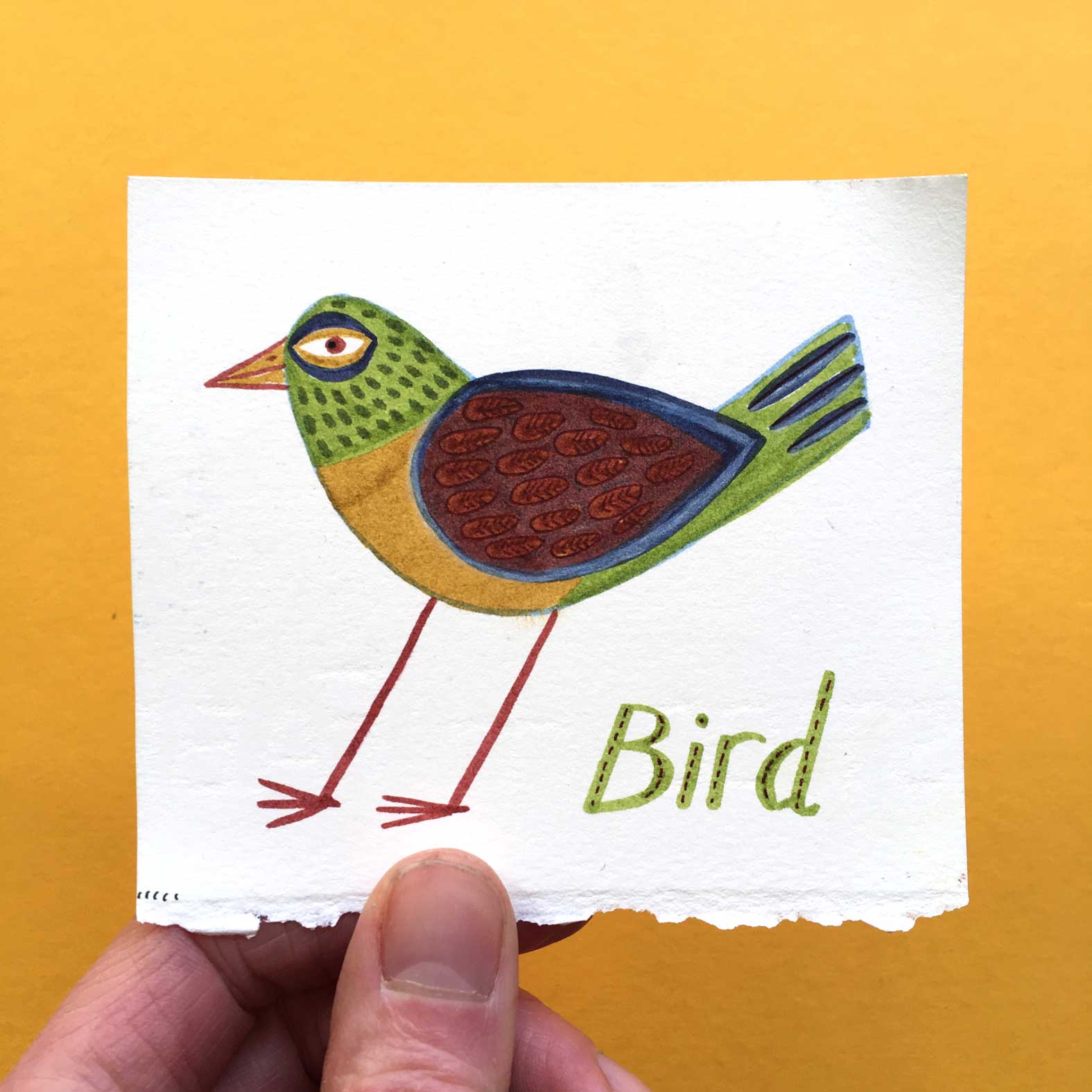 After a day when I'm struggling with my illustration work it's really nice to do Florence's drawing, a way of reconnecting with drawing for pleasure.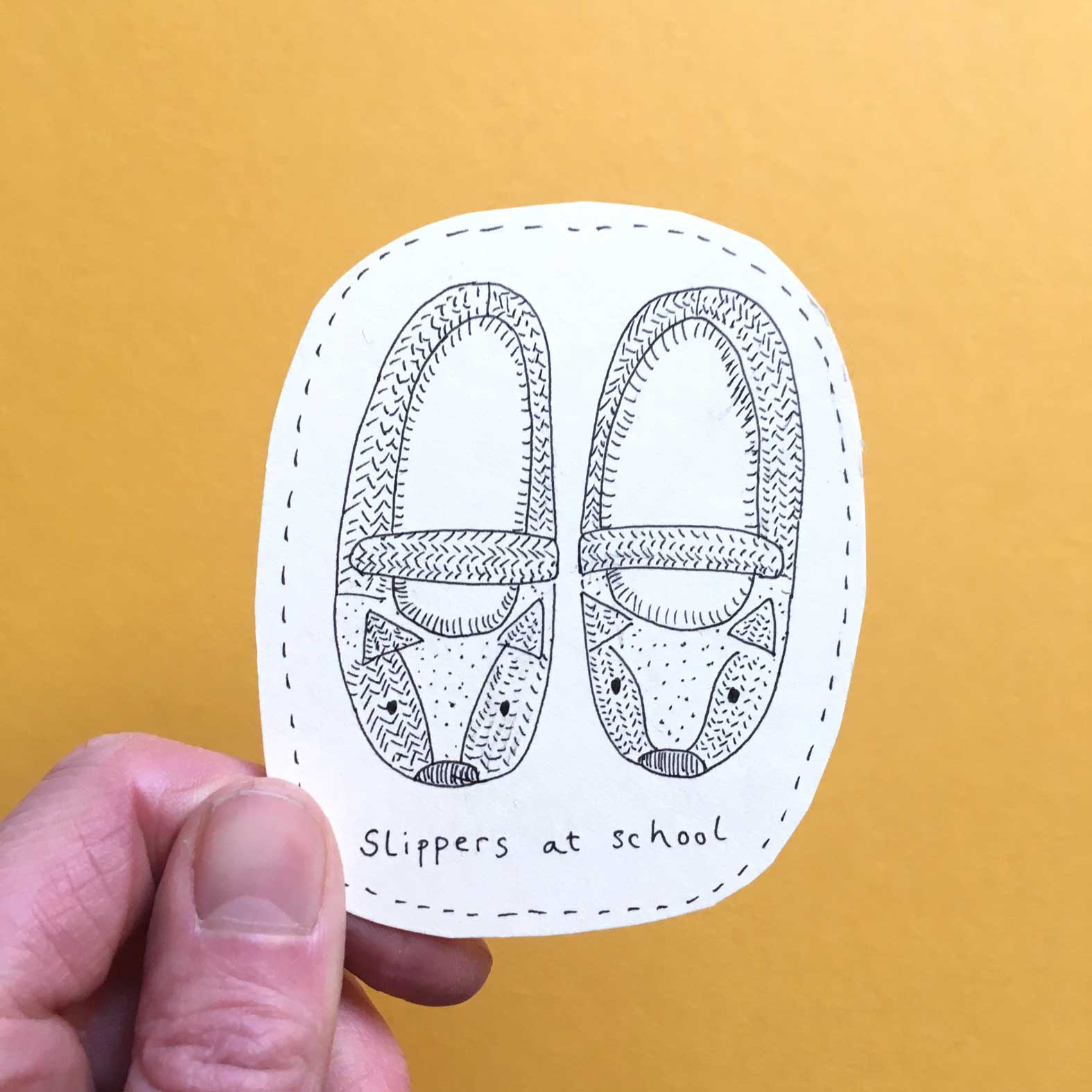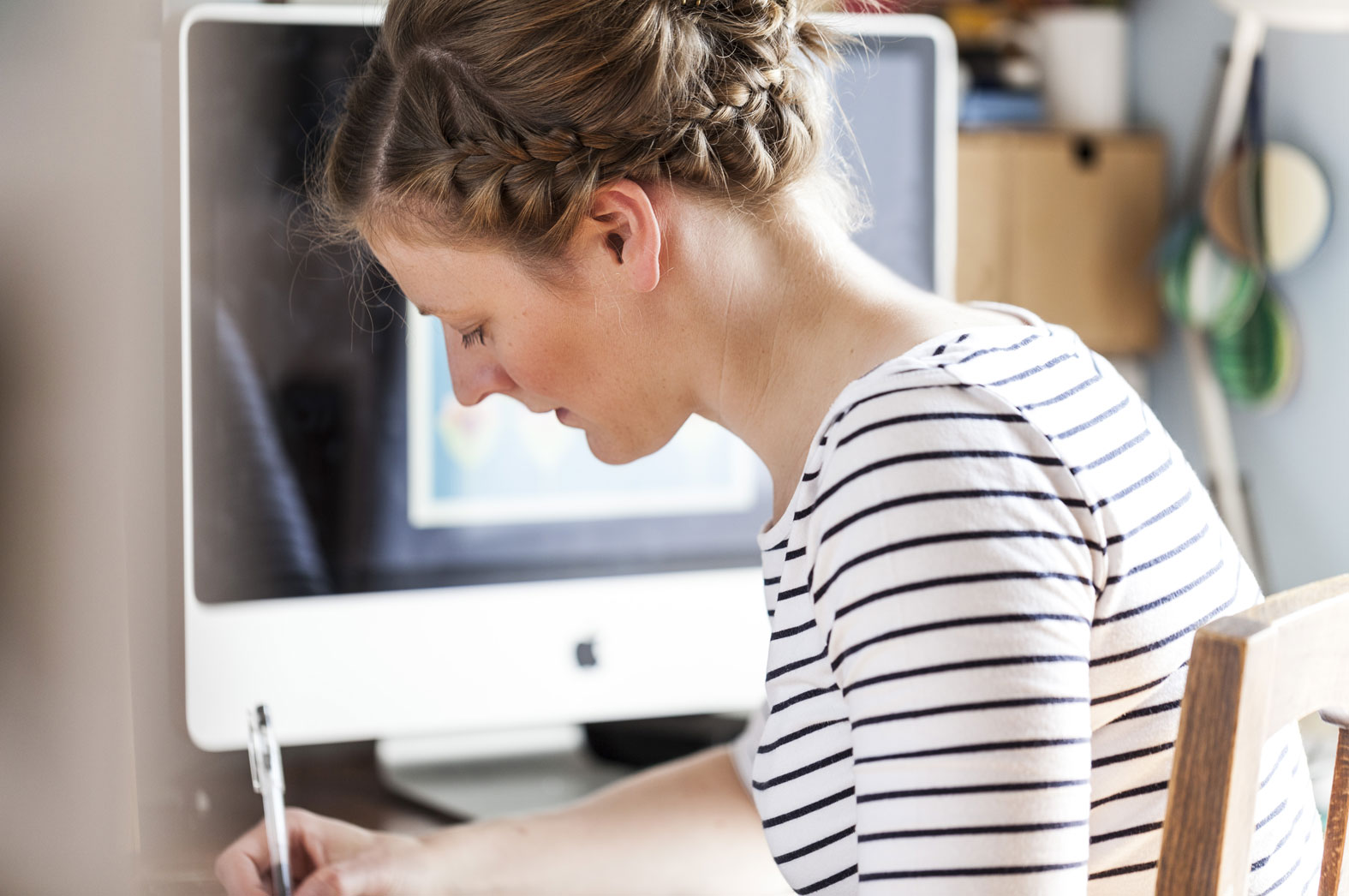 I work as a freelance illustrator, a job I juggle with looking after my two children Florence who is 6 and Hannah who is 2. I live in Edinburgh, Scotland and I work from my studio in my flat. I moved to Edinburgh in 2001 to study illustration at Edinburgh College of Art, and I fell in love with the city and have lived here ever since.
Working for Tate Modern in London
A lot of my work has been for the Tate Modern, London, who have published all my children's books to date. I enjoy finding my inspiration in the small details of life and the making process is also very important to my work.
My book Grandma's House was inspired by my memories of visiting my grandma. But I also wanted the book to reflect the house as an object. So I designed it with cut-through doors so you could peer from room to room, and included an attic that you could open out.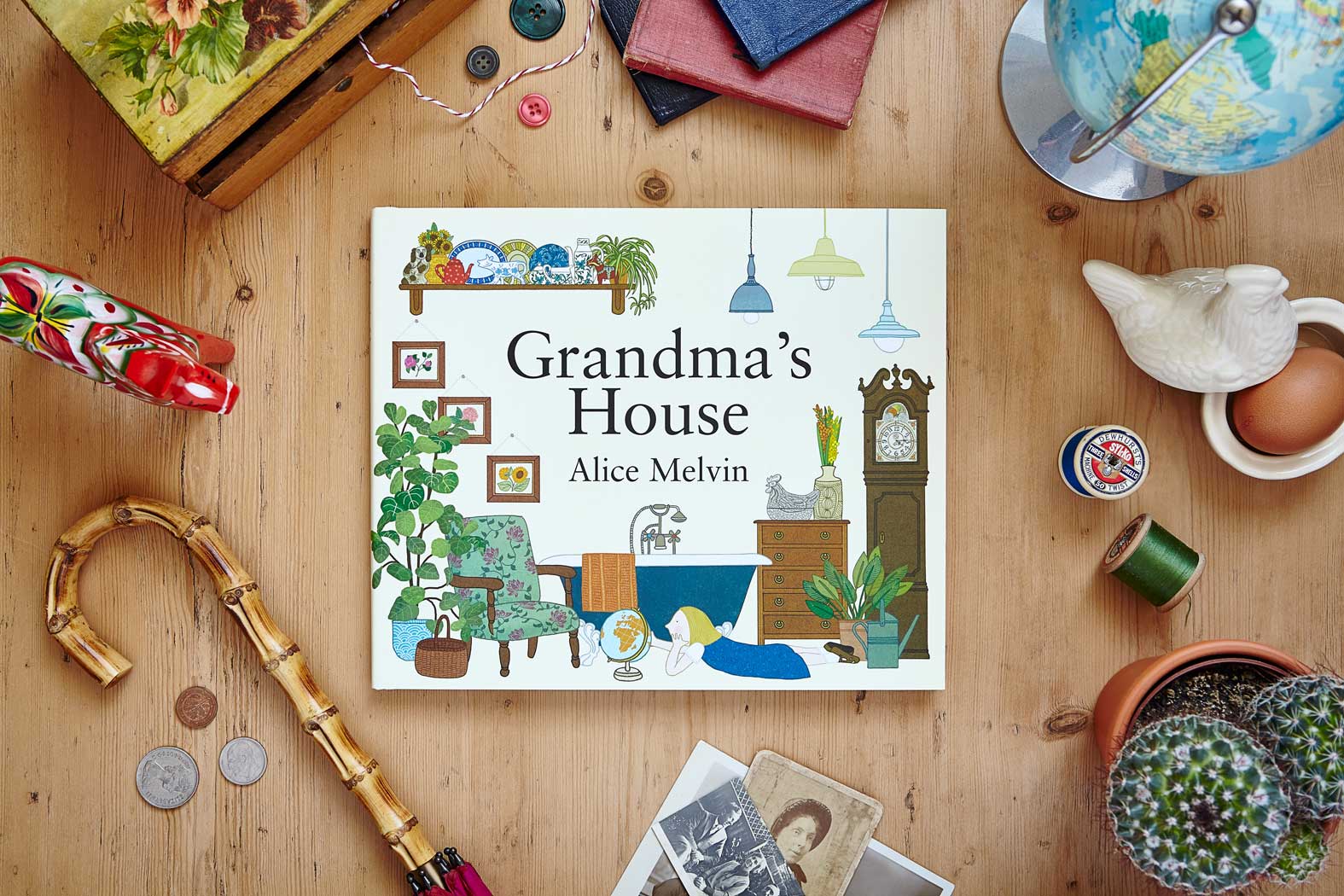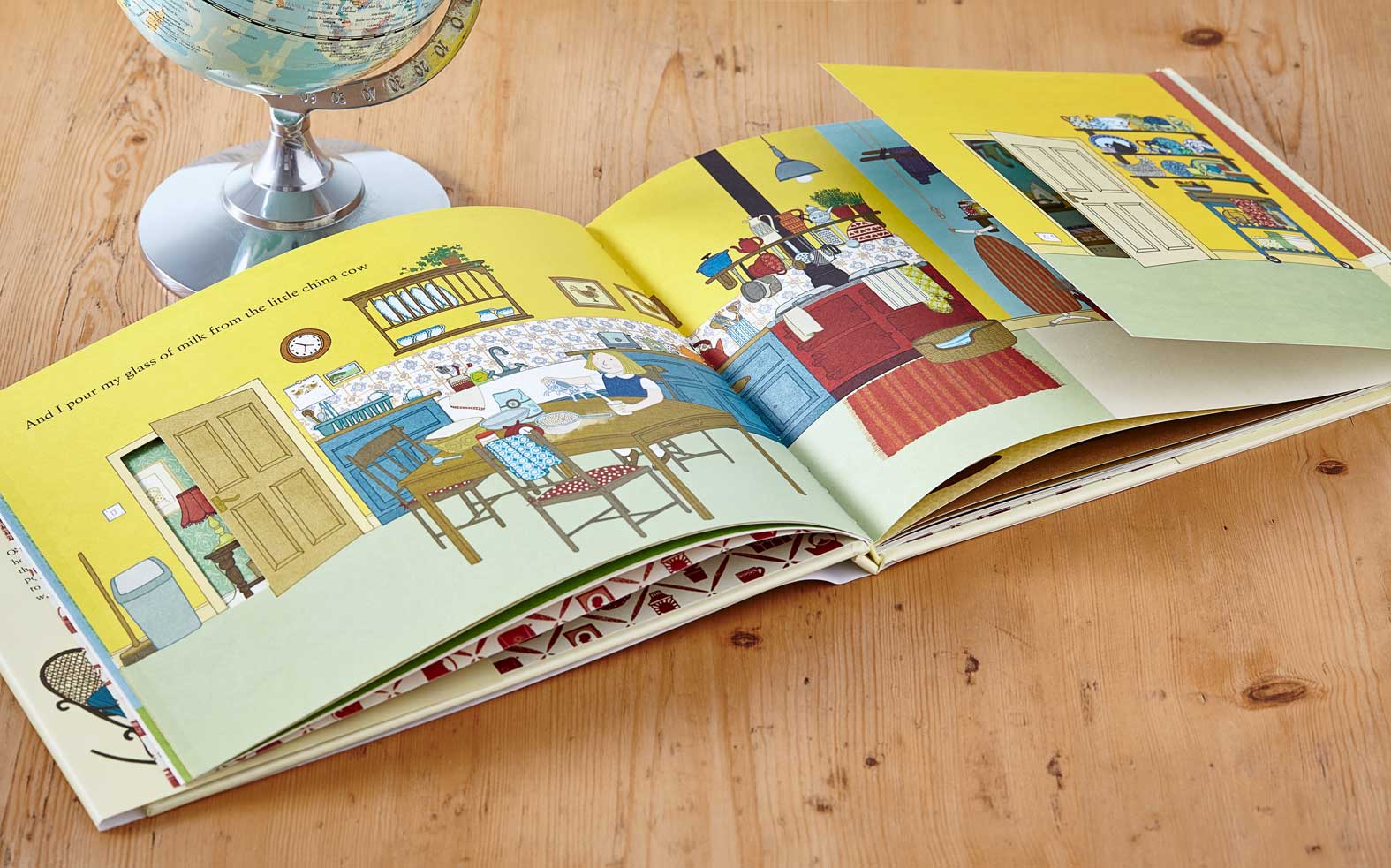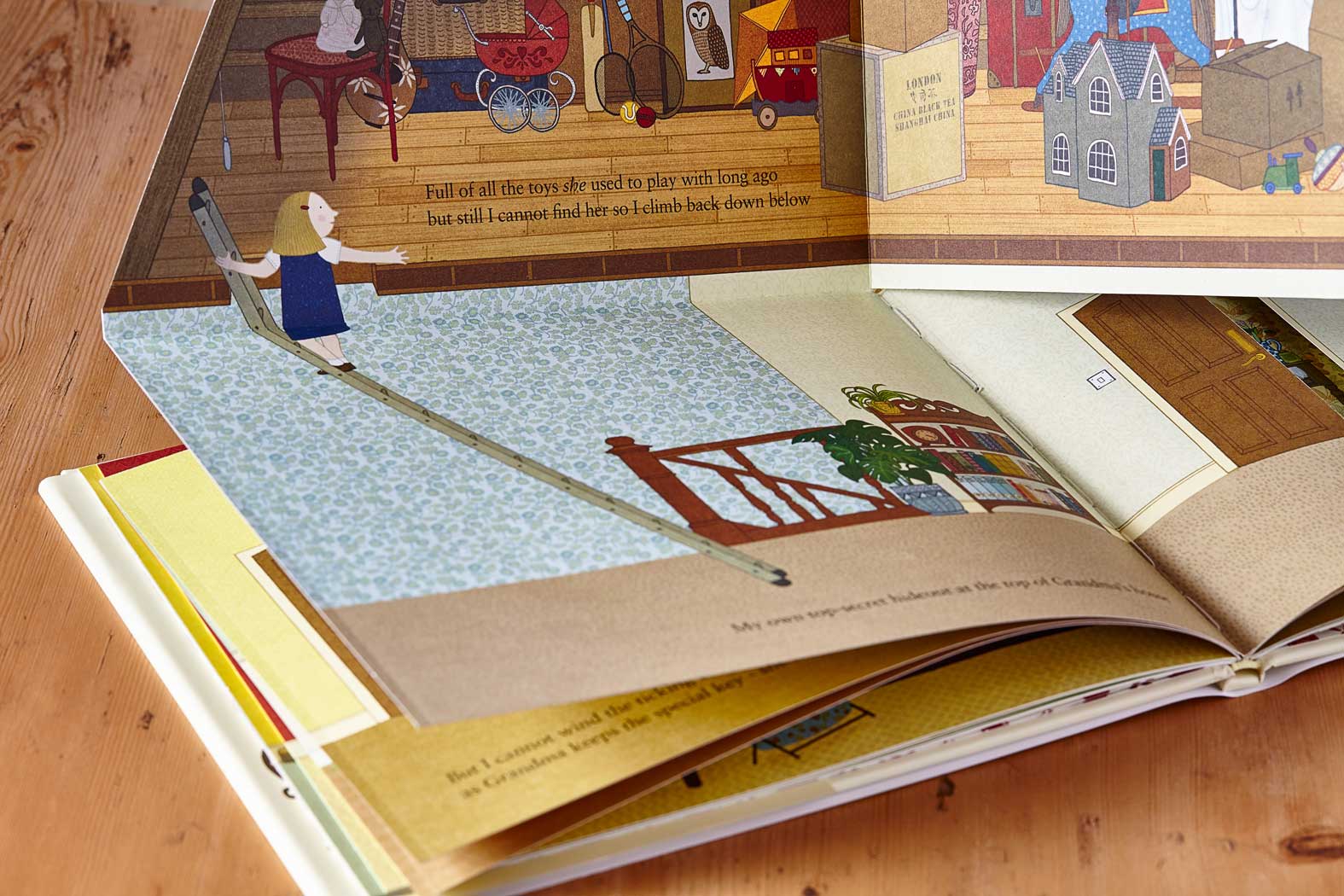 Board books with paper cut-outs and stamps details
At the moment I am working on a series of board books for very young readers which use family life to explore concepts such as feelings and actions. These books have grown out of my experience of being a mum and the rhythms that make up life with children. The artwork for the books has all be created using paper cut outs which I've added details and pattern to using drawing and hand-carved rubber stamps. This is a new technique for me and one that I'm really enjoying exploring. The first two books will be out in March 2018 with the next two titles in the series following in autumn 2018.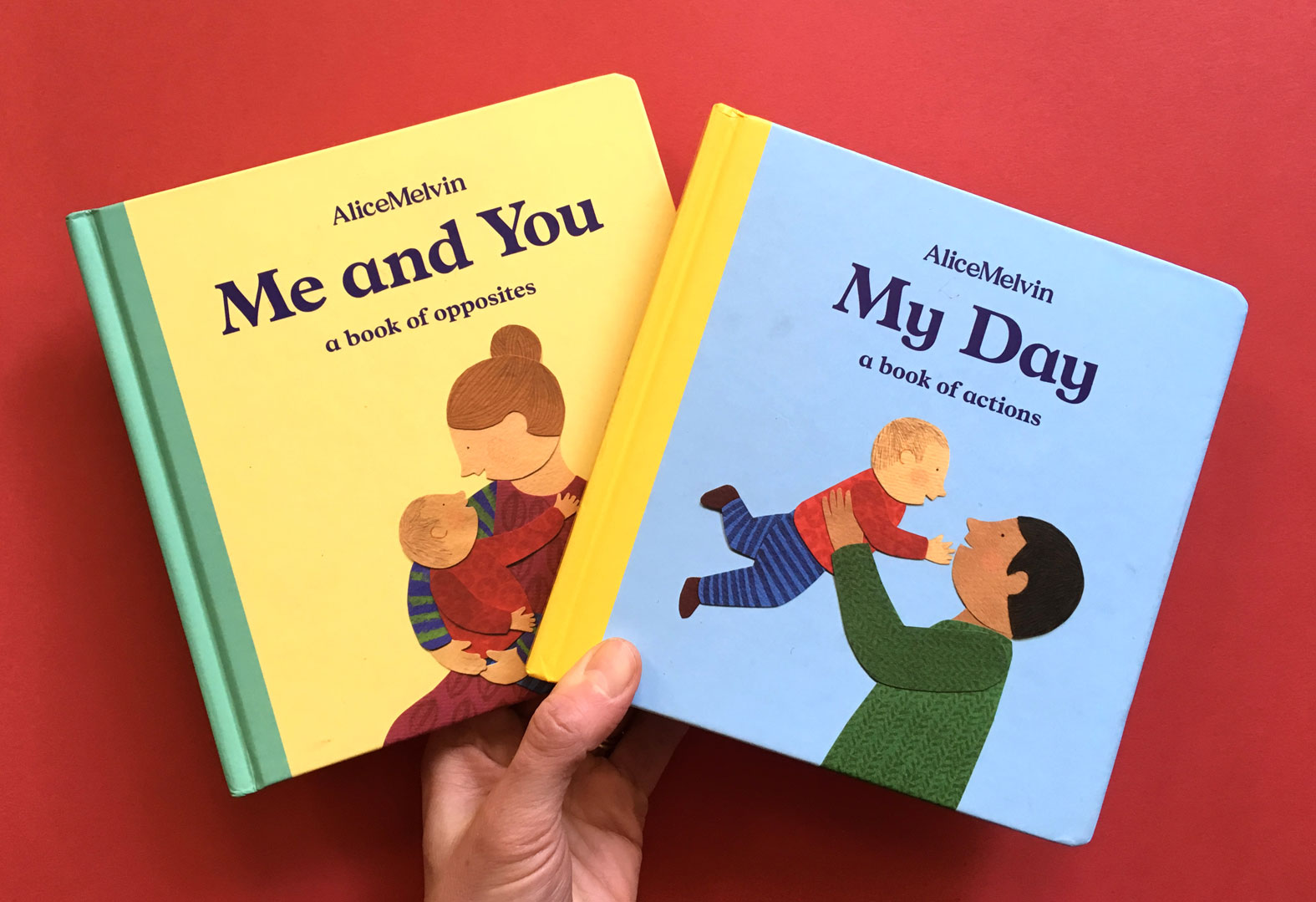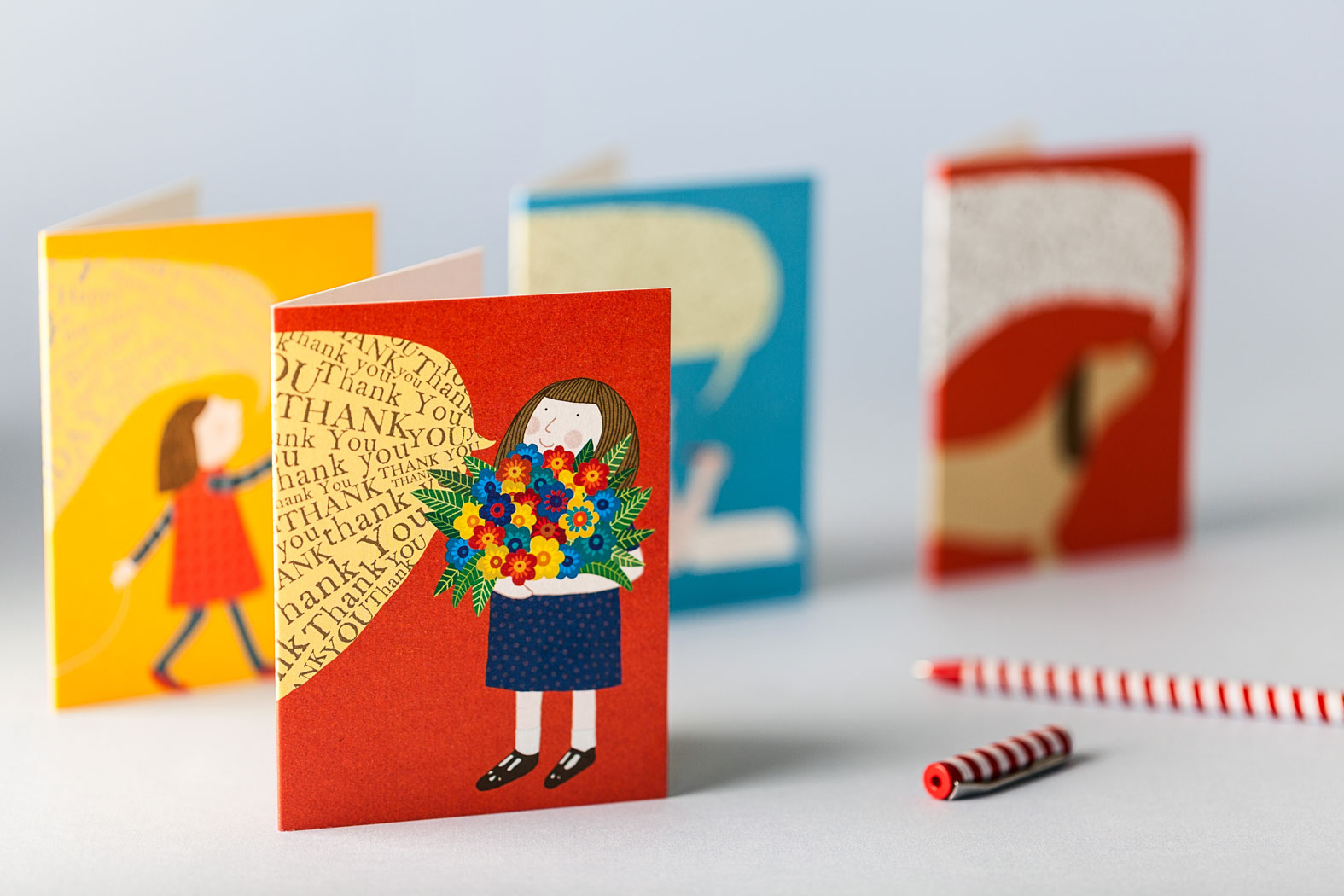 In addition to my commissioned work I also design my own greetings card ranges which I sell through my online shop and wholesale directly to retailers.
When not illustrating or parenting my big love is swimming and I'm often at my happiest when in the pool or, even better, swimming outside."
Books, paper animals, hand puppets, sticker sets, owl bags, greeting cards made by Alice Melvin are available in the artist's webshop and at Tate Modern in London.