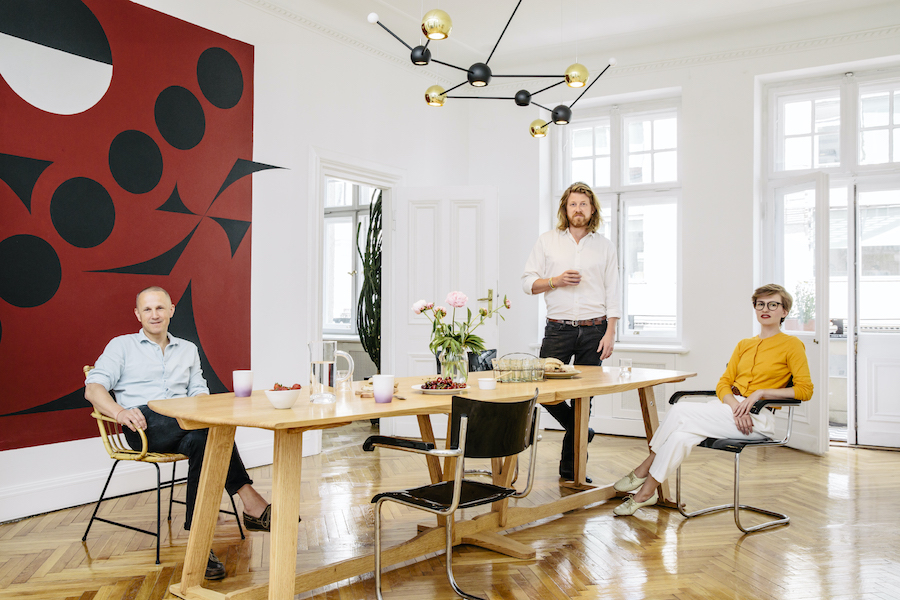 This hotel in Warsaw is a heaven not only for authors, as you might think. Instead, Autor Rooms is a place for all, especially for those who could find inspiration in rooms that come with a twist. On top, it's an ideal starting point to explore Poland's capital. I told to hotel founder Magdalena Ponagajpo about this space and her city.
Magdalena, you lead Mamastudio, your design agency together with two colleagues. And you are director of a hotel, Autor Rooms,which was independent until 2018. How did it all begin?
In Mamastudio we were always identifying ourselves as local patriots. In the early 2000's, when we started our studio, Warsaw wasn't a friendly city for the younger generation. We threw a big open air party on Mamastudio's birthday every year. It became very popular. The biggest one was in 2013 when about 3,000 people were dancing in the park. We became recognized not only for our design practice but also for city activism. Friends kept asking us where to stay in Warsaw if not in a chain hotel. There was not much to recommend. So we thought it would be a good idea to create a place like that – well designed, authenthic, and friendly. Since we know Warsaw's creative scene very well, it came out naturally:
Our place should showcase Warsaw and Polish design, arts, and craft. Autor Rooms was born.

Magdalena Ponagajbo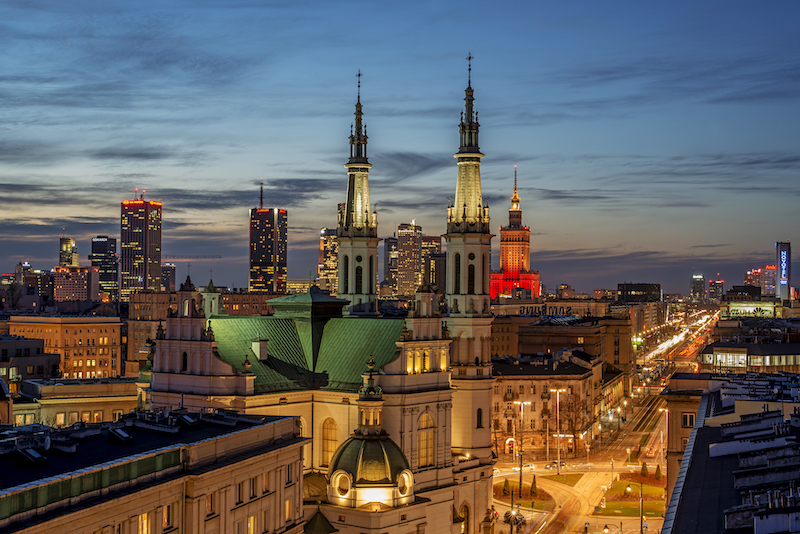 "Autor Rooms".. an intriguing idea!
I remember that the name came to me like a strong enlightenment. I was so sure about that and fortunately my partners fell for it, too.
Who are your guests today?
To be honest, most Autor Rooms guests come to Warsaw for a reason. They represent creative businesses or they are creatives themselves. We host quite a lot of journalists as well. The second group I like to call curious tourists. They look for experiences, prefer to travel off the beaten track and are sensitive to good design and culture. This includes families as well.
Is there a meaning to the key in your logo? And to the numbers on it?
Our claim is "key to the city". The key is a common symbol in hospitality, but we gave it a deeper meaning with our mission. Numbers are the building and the apartment number. It contains two sevens so it looks nice visually and it's also a lucky number – I believe.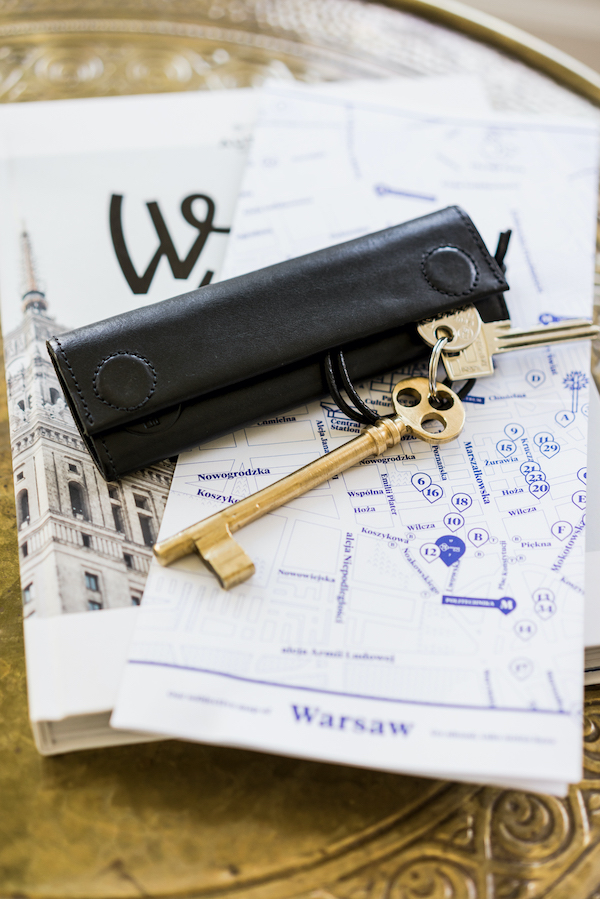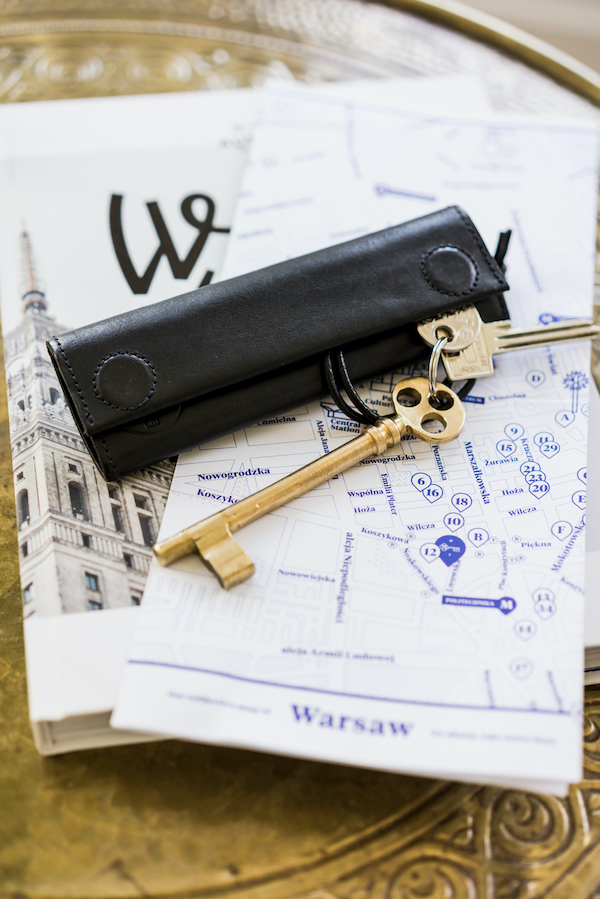 Your rooms have interesting names and different characteristics. What do they stand for? Room 2020, for instance?
Room 1410 is the smallest. It is painted dark navy colour and has a floor in the same colour. It is very cozy and soft, perfect for one person or a couple. We named it after the famous battle that Poland won in the year 1410. It is this kind of date everybody in Poland knows.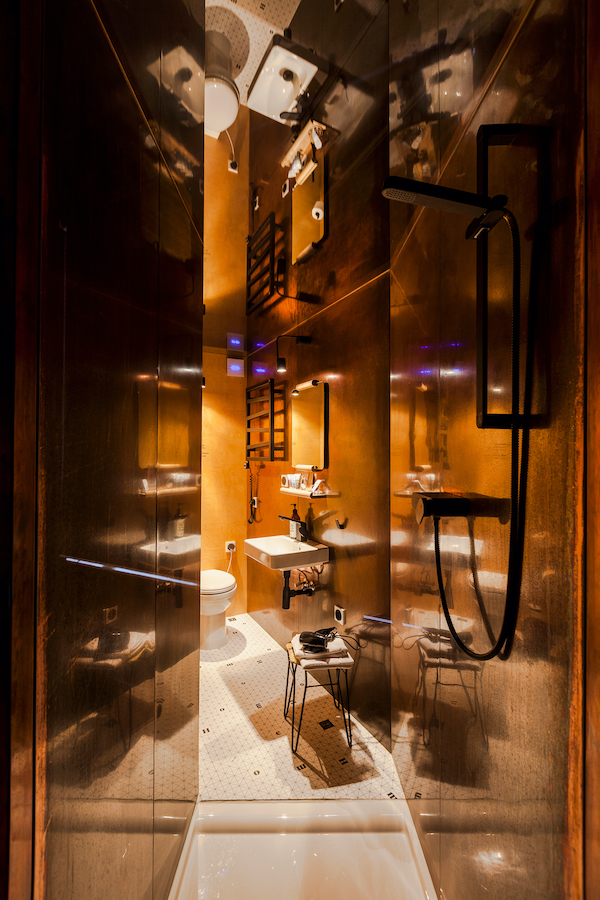 Room 2020 is the biggest and the sunniest room with a balcony. It can accomodate up to 4 people on a twin bed and a comfortable foldable sofa. With its 2 armchairs and a large coffee table, it's even good for a less formal meeting. Each room has also a desk and chair to work. The cubical in room 2020 looks a little bit like a space ship. That explains the name.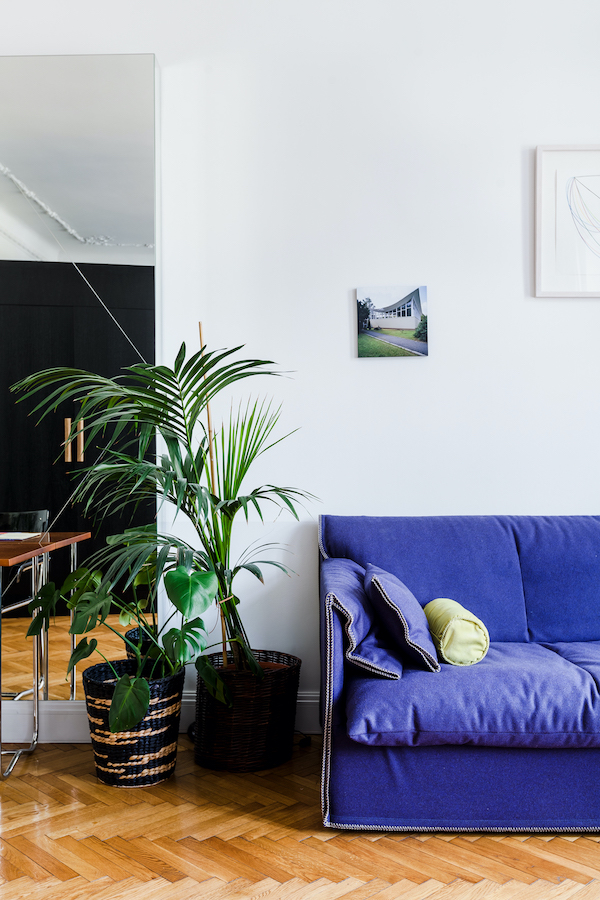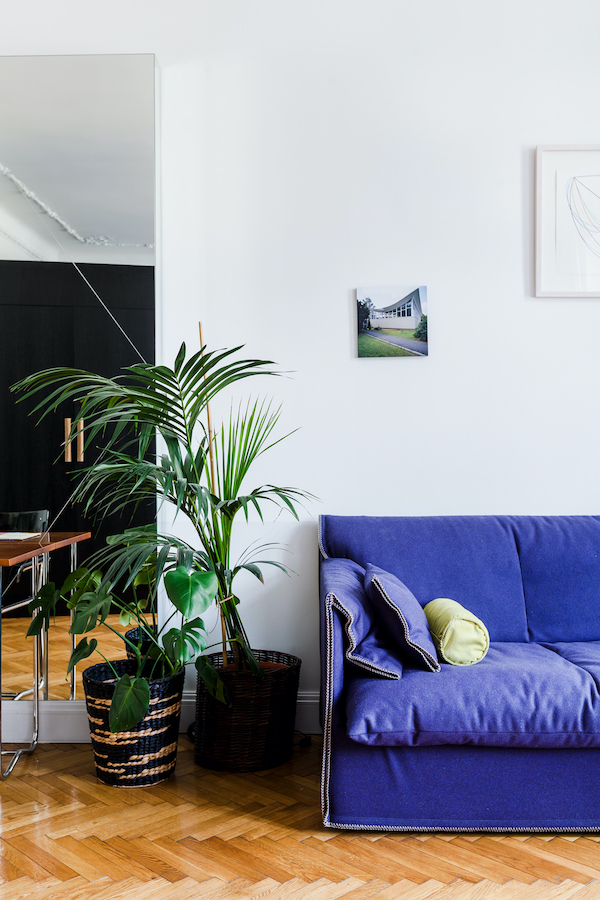 Room 1777 is a lucky room. Very white – perfect for romantic stay. It has the best window view of all. And room 1968 is a vintage room with lots of design from the late Sixties. Actually, it is a suite with bedroom and living space. The sofa is also foldable which makes it a perfect room for traveling friends or families. It's the quietest room and our only one with a traditional bathroom.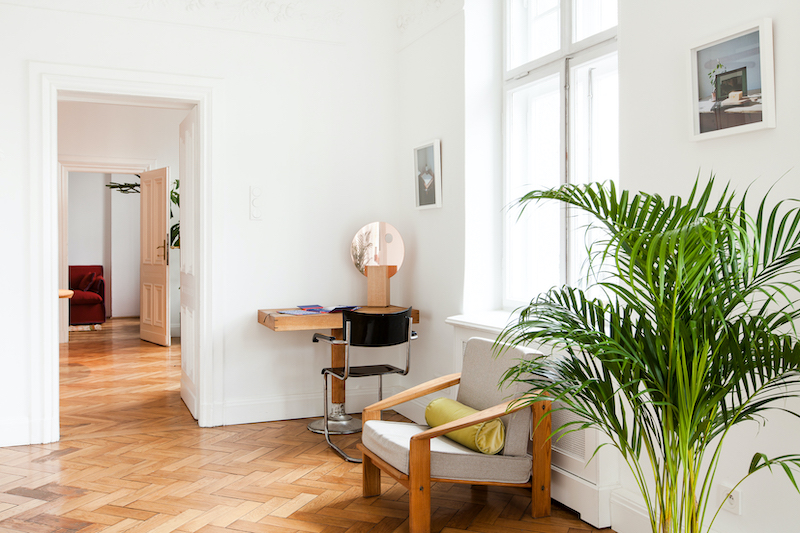 In which room of your hotel would you write a poem? In which a song? And in which a novel? In which would you draw?
This is an intriguing question.
Room 1410 is good for a song. I can perfectly imagine a musician sitting on the bed, writing on our little notepad and humming.

Magdalena Ponagajbo, Autor Rooms founder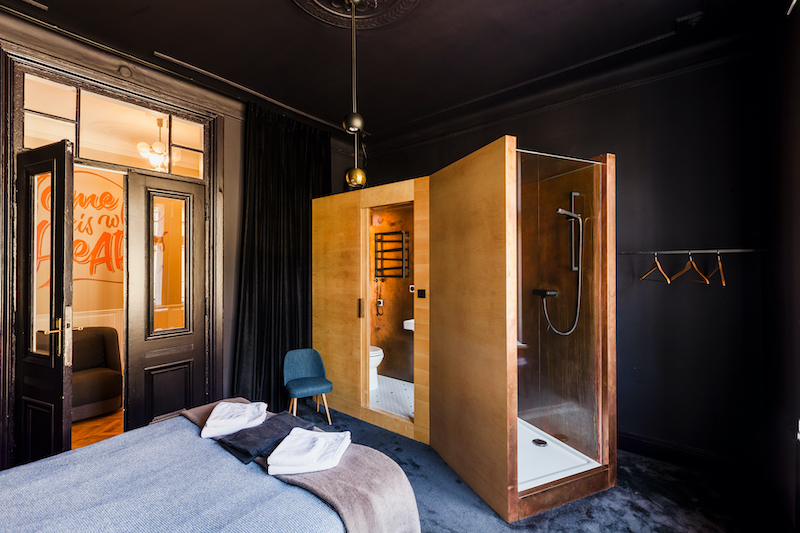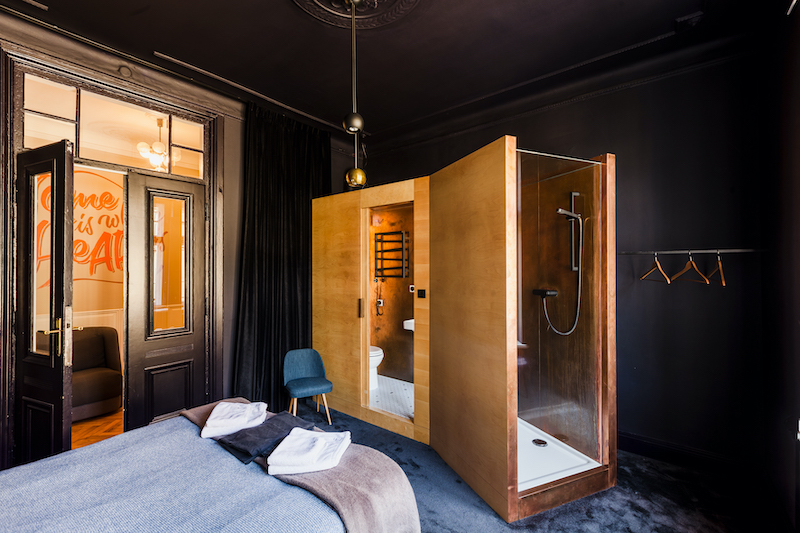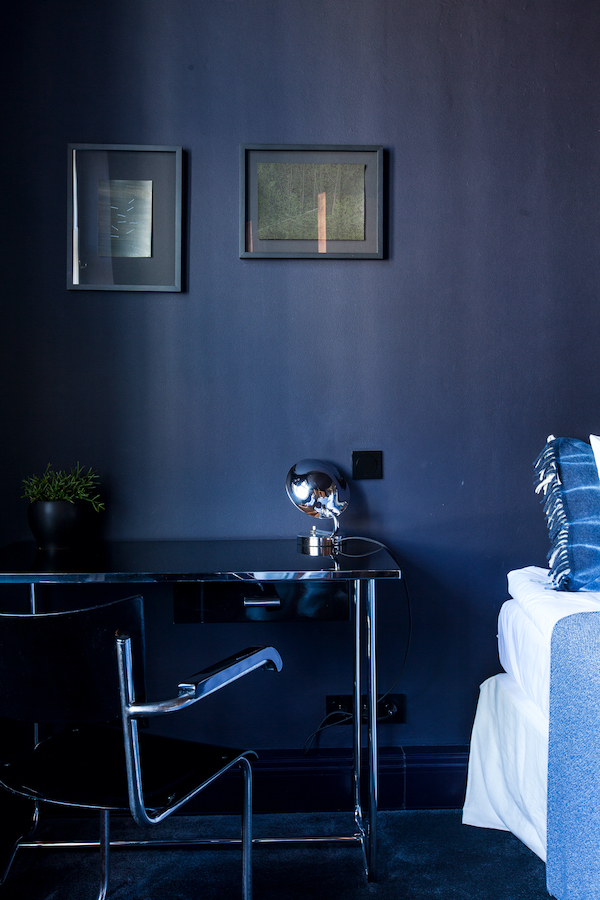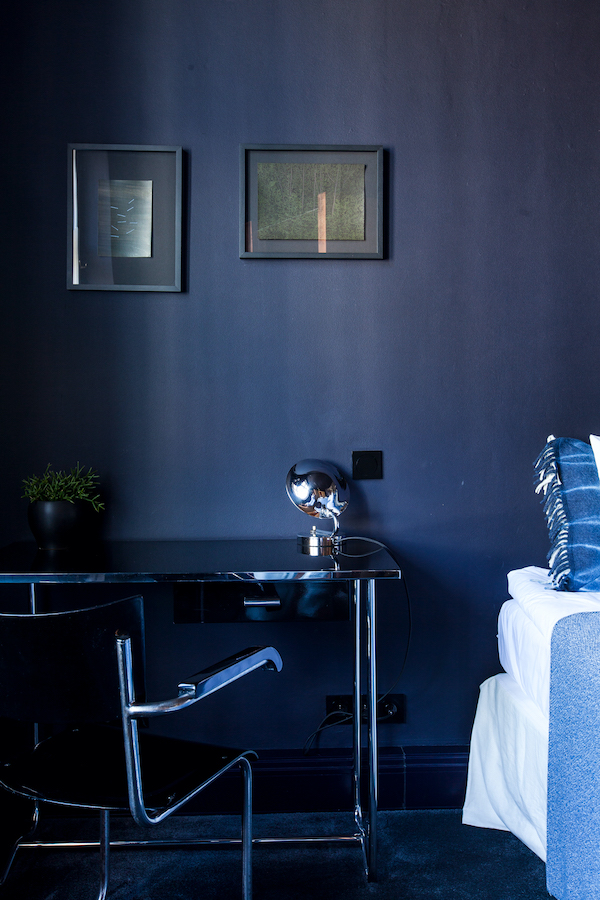 This room has good acoustic thanks to the thick carpet and the curtain. For a poem I would pick room 1777 for its lightness and romantic atmosphere.
Room 1968 is perfect for a novel. It's a great room for a longer stay and it's the quietest room hidden in the back.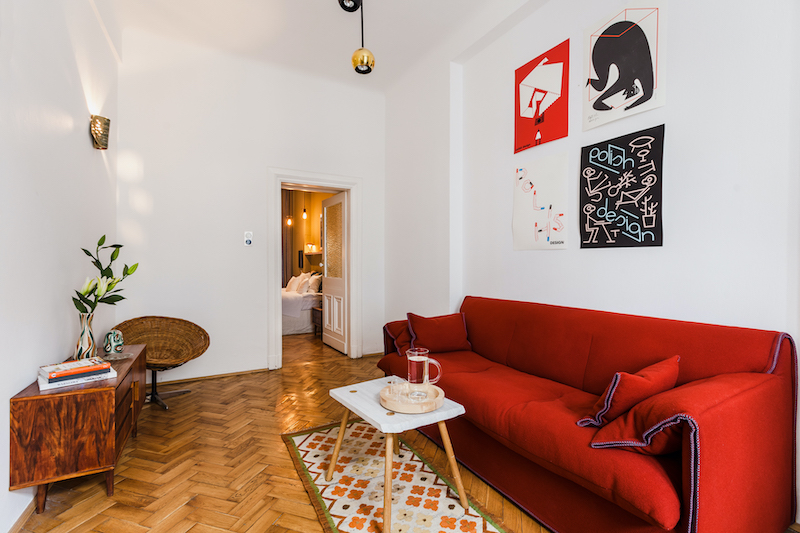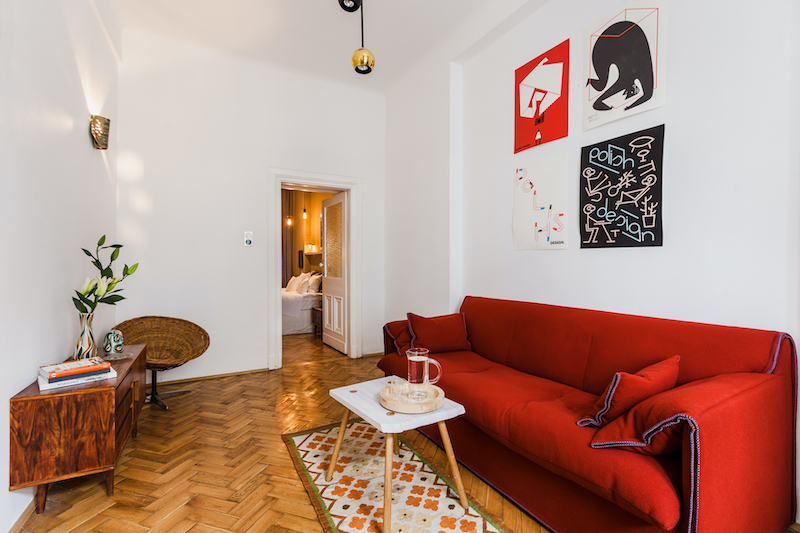 Room 2020 is very spacious and light, perfect to drawing even for a large piece. A cartoonist could be sitting on the balcony and study the street life or the beautiful architecture department facade.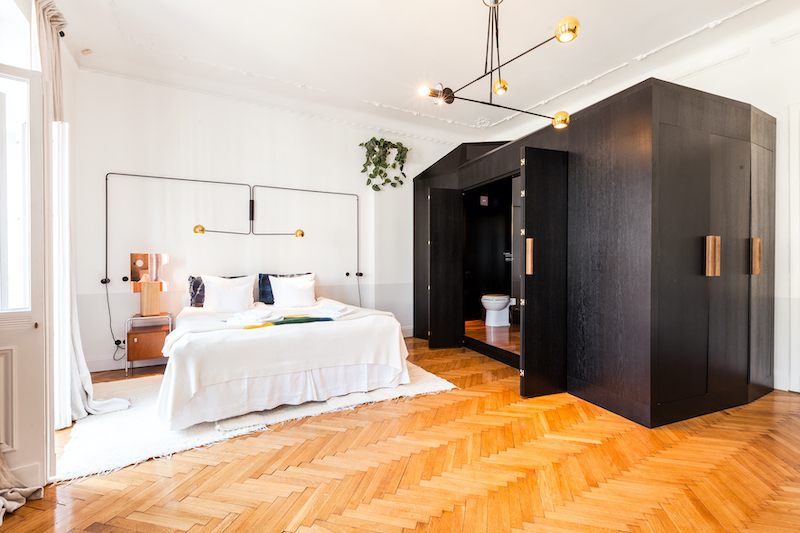 Autor Rooms guests find a welcome brochure with a Warsaw map and a Warsaw guide, Warszawa Warsaw, in every room. What do they learn?
Our goal is to inspire our guests to discover our city as local. We share only the places we like and visit ourselves – restaurants, cafes, galleries, museums, shops. In the map, guests find the narrow subjective selection, just perfect for a 2-days stay. On top, each room is equipped in "Warszawa Warsaw" guide, a book that presents a wider variety of Warsaw's attractions.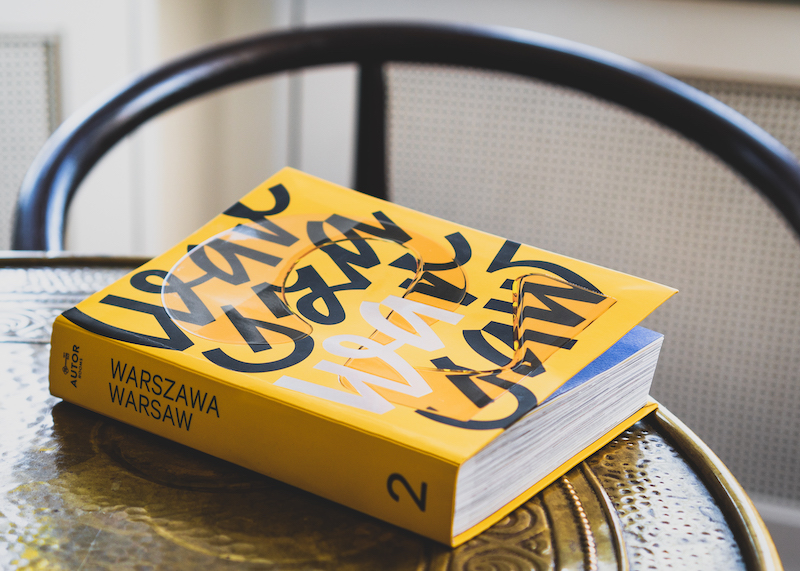 One can find many printed items in Autor Rooms – prints, books, guidebooks, notepads. Do you prefer the analogue world to the digital?
I am from the era before digital and I have been designing books myself for several years. So I value printed matter more. Amazon will never give you the pleasure a visit in a descent bookstore can give. On the other hand, when I travel, I always turn to digital. I can load my e-reader with as many books as I want and I can read in complete darkness without disturbing anybody. It's such a great invention. The same with guides. You can find so many interesting and up-to-date recommendations in the internet. This is why we also run a website with a constantly updated content of our guide book.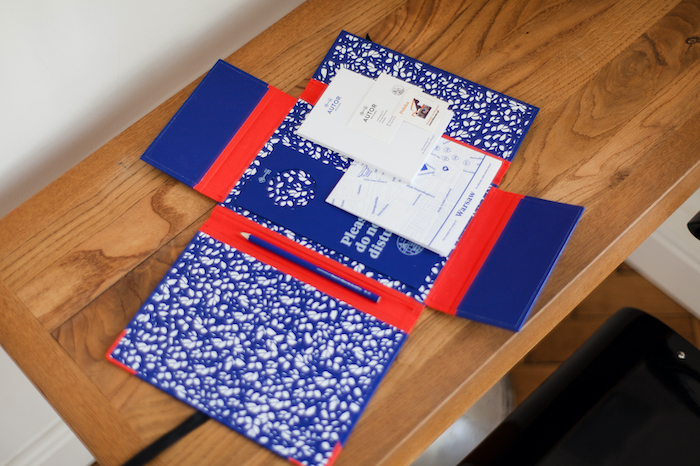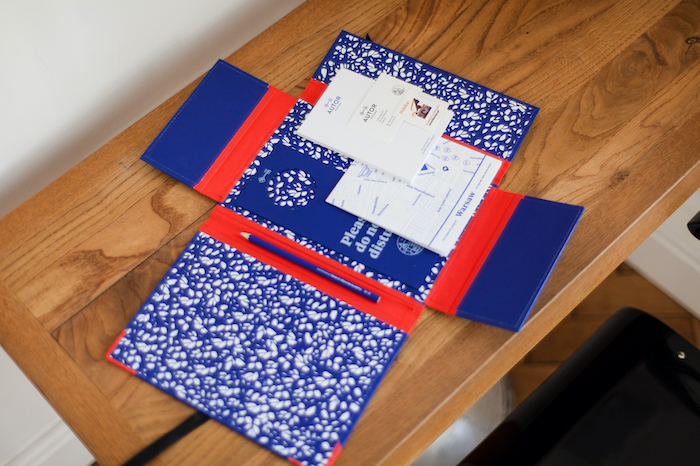 Where do you go in Warsaw if you need inspiration?
This is funny because I go outside Warsaw to find inspiration. It doesn't mean that Warsaw isn't an inspiring city. It's just more difficult when you know a place so well. I like to do new things when in Warsaw that change your perspective. Once we took a boat with my colleagues from Mamastudio and we sailed up Weichsel river, went off and had a picnic around a huge bonfire. We could still see the skyscrapers but we were on the beach. It was super inspiring!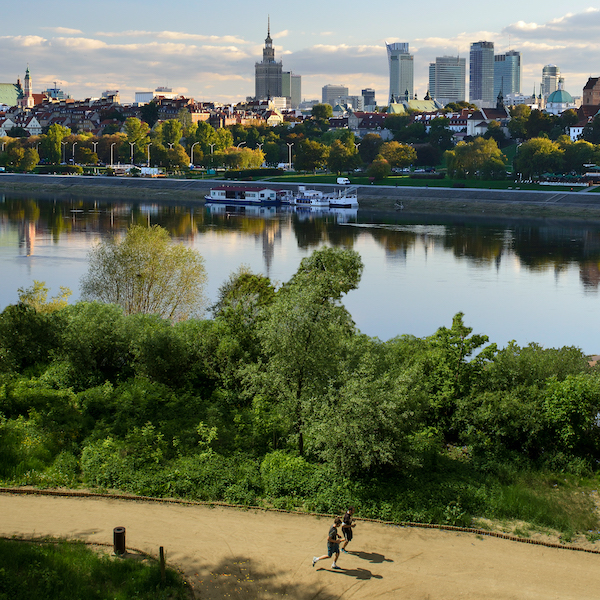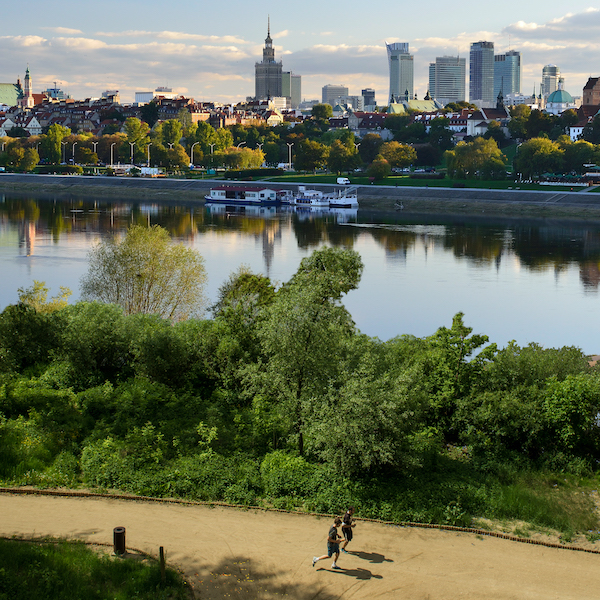 Give us a hint to your favorite places in Warsaw, please, and why they're special to you.
I am a big fun of modernist architecture, and I am lucky enough to live in such a building. My neighbourhood Żoliborz was designed in the early 1920s. It's also a very green area with parks and squares. I love to spend time around there just walking around. It's impossible to go out and not meet friends.
What should we take with us when we leave Warsaw?
That would be our Warszawa Warsaw guide, or maybe the candle or glass or sleep mask from our gift shop. For sure you could make some use of the freebies that are in the room: pencil, notepad, cool stickers – and the most fantastic plum in chocolate.
Thanks so much, Magdalena! See you!
Information:
Autor Rooms, Lwowska 17/7, 00-660 Warsaw, Poland
Warszawa Warsaw, a city portal
More creative places to stay:
Hotel Balatura, Tribalj, Croatia
sullaluna, libreria and bistro, Venice