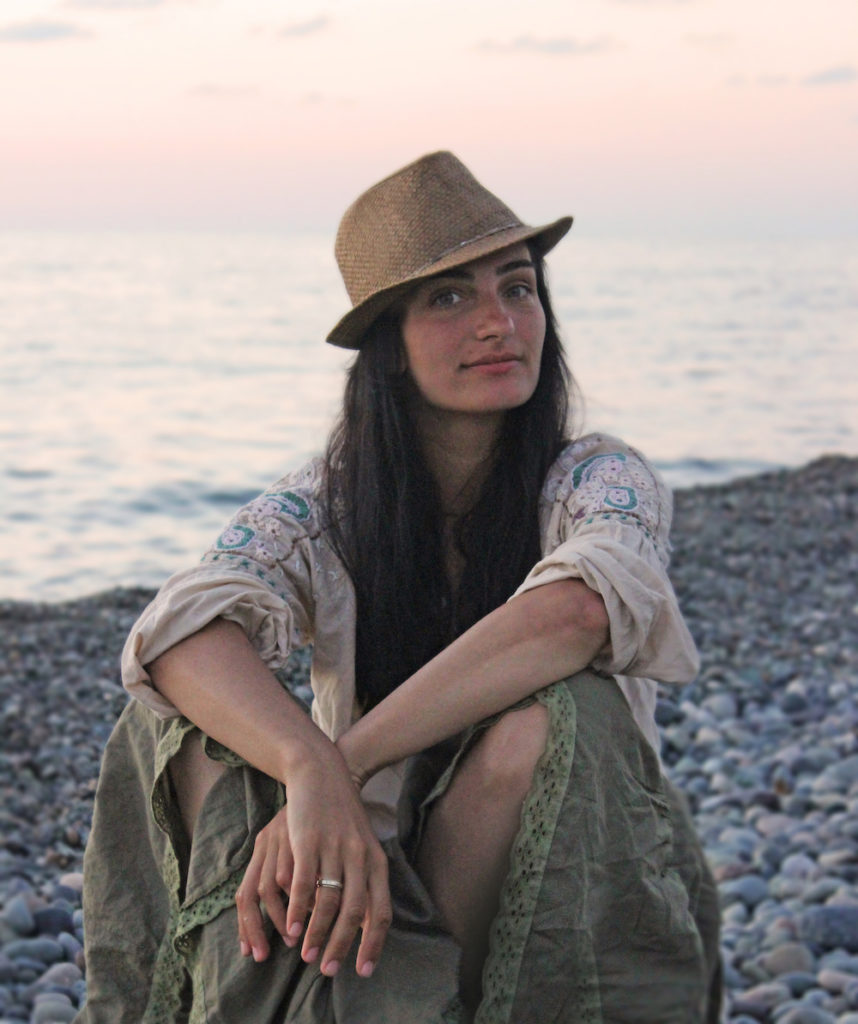 Notebooks and stationery in floral patterns are the basis of her success: Founder Anna Bakradze (39) from Tbilisi, Georgia, established "Aembi" in 2012. With it, the designer founded the first paper label in the former Soviet Republic. Since 2019, Anna has her first store in Tbilisi, with more to come.
My beginnings:
In 2012, I founded "AEMBI", a publishing house, together with my husband. We publish my favorite product, the notebook, as well as other paper products. For years, our products have been sold in various bookshops all over Georgia. In 2019, we opened our first brand store in Tbilisi, which I am excited about.

I was 13 years old when I did my first sketch of my sister sitting on the table. After that, she became my model for a while. At the age of 17, I started studying at the Tbilisi State Academy of Art, faculty of illustration. I got married during my student years. So when I graduated from the academy, I was 30 and had five children.
My paper business:
All of our work is about Notebooks. It's an item that has played a very important role in my life. It really helped me, especially when I was a new mom. It is a period of time when a mother's personal interests, dreams, and goals, can easily be canceled and forgotten. So I used to remind myself that I was still alive. I am still doing this from time to time. I have a lot of them in my bag.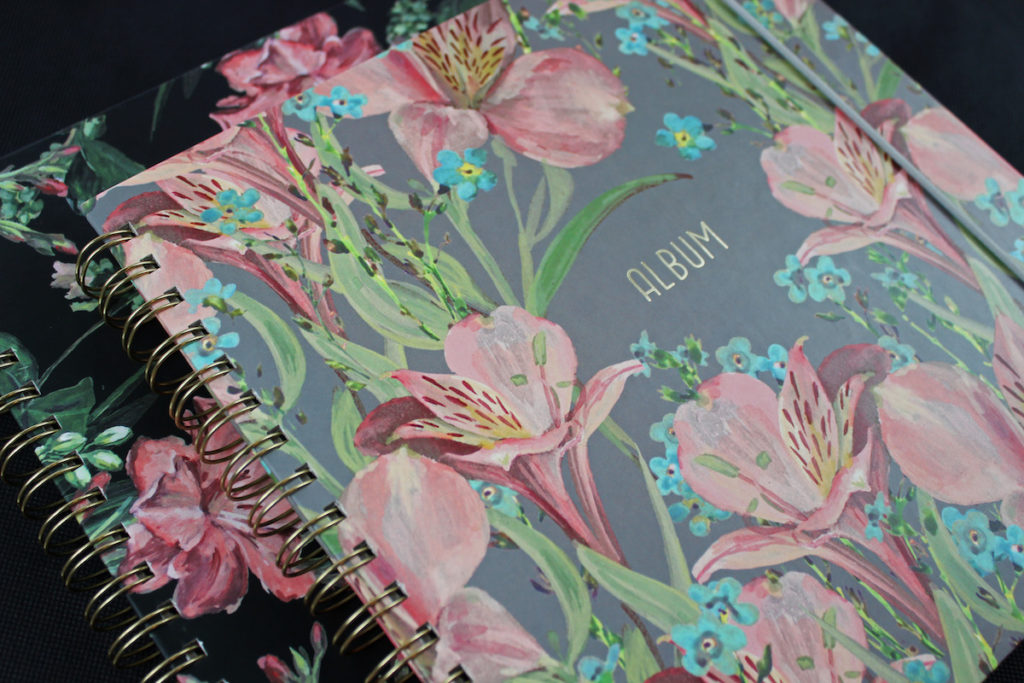 Favorite places to work with paper:
I love working in my studio, on my desk, but when it comes to floral illustrations there is no better place to work than the field.
Actually fields & forests are beautiful definitely in the whole of Georgia. In Tbilisi, summers are hot, that's why we move to Kojori for 2-3 months while the kids have holidays. There is a great air because of the forest, it's close to Tbilisi, so we can still work from there. I've painted most of my prints there. The collection has that name as well – Kojori Fields.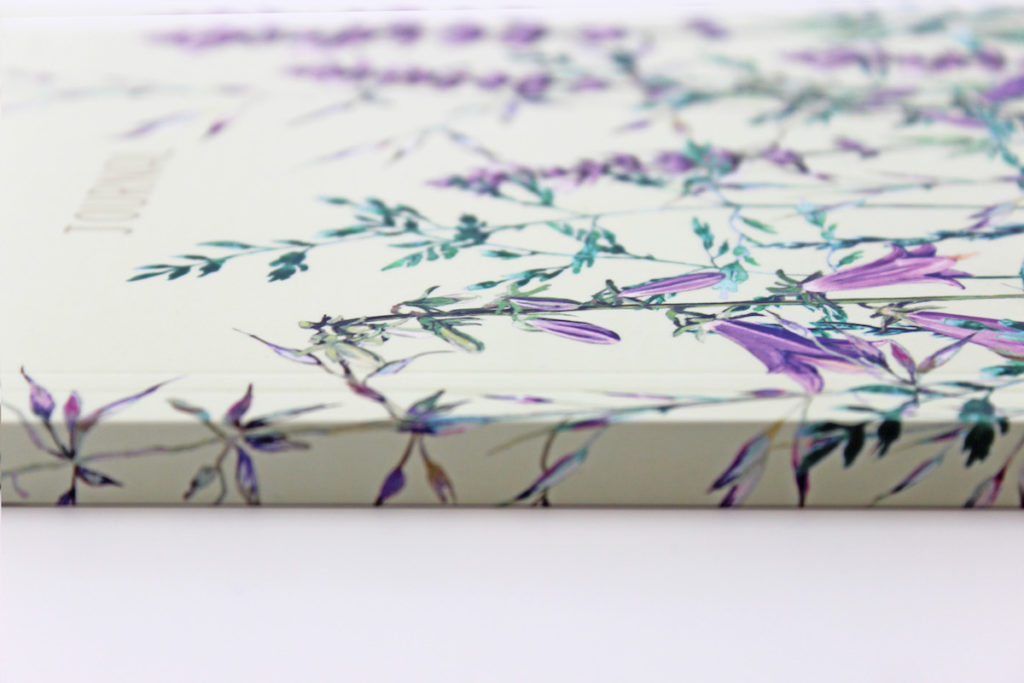 Why Tbilisi is special to me:
Today, Georgia is a developing country. There are directions that are just now starting to develop. I am happy that our company took the first steps in the production of paper products. Our paper stores "Aembi" are the only place for paper products that are designed and manufactured in Georgia. Our third store is going to be opened in March!
This work or memory has inspired me most:
In art and fashion, forms and colors are constantly changing, but nature, plants, and flowers remain unaltered. I like their natural shapes and colors and try to show them through my eyes to others. How can the depiction of natural forms be considered as vintage and old-fashioned, when the plant on my window is only at the beginning of bloom? The present and the future should not be considered as the past.
I started with flowers but I think it's not just about flowers. There are a lot of precious things and moments that stay unnoticed in the dynamics of accelerated life, in our digital age, and it is affecting us. My passion is to express that, even on my covers.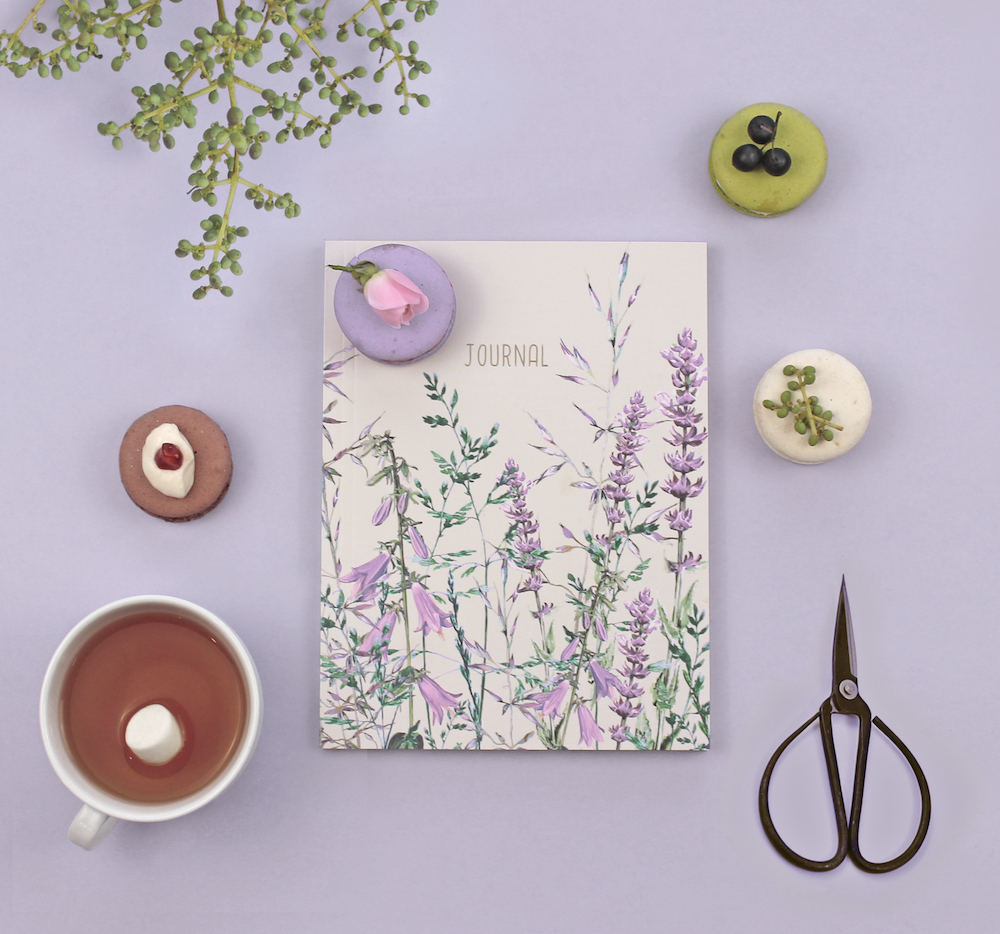 Best experience I ever had with customers:
When we presented our product at Paperworld exhibition in Frankfurt, it was impressive and unforgettable for me, a debutant from a small country, to stand near the legendary brands whose designs and illustrations I have known and adored for years. Receiving a collaboration offer from Amazon and being invited to NSS was a real miracle for which I am grateful. I'm proud of our team who have done an incredible job of delivering the highest quality acceptable for any market in the world.
Right now, we have a list of of chain stores, concepts, and distributional companies who are interested in co-operating with us, as well as exclusive rights for representing our brand. Thus we decided to open the branch on the territory of the European Union and have a warehouse there. It makes the transportation more favorable for customers.
Recently I've been lucky to have the chance to collaborate with Unicef Germany. I appreciate what they do for the children in need. We've made some greeting cards together. They are available from their website.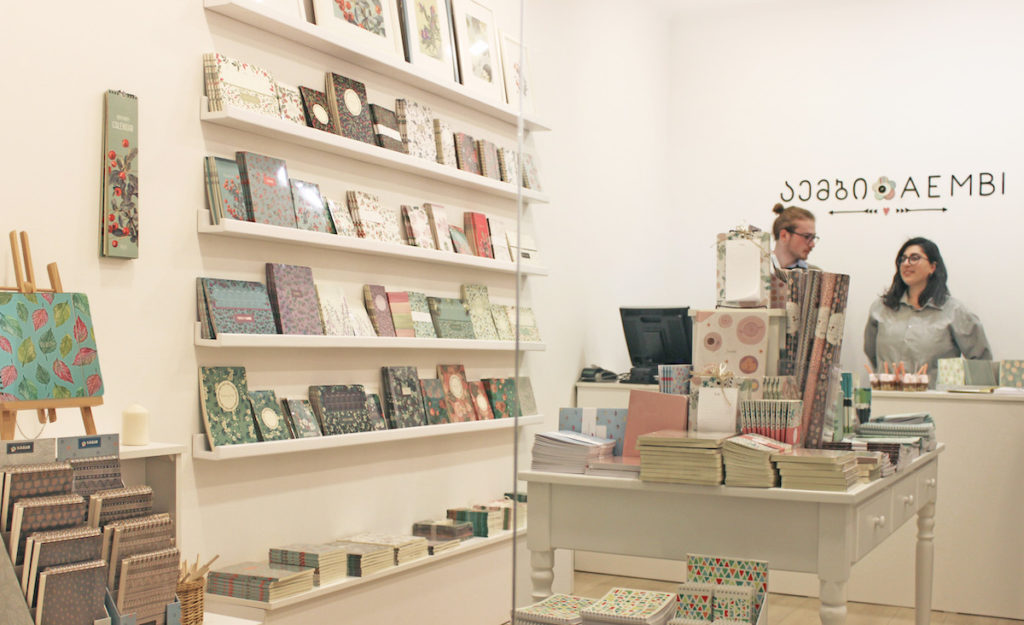 Where to find me:
AEMBI, Abuseridze Tbeli 13, Tbilissi, Georgia
Instagram, @aembi.production
More founders at The Bartleby: